Water Block
With the release of the new X470 based chipset for the 2nd Generation AMD Ryzen CPUs, board partners have brought to market new motherboards designed to support AMD's new processors. With this, it is inevitable that major players in the cooling industry are scurrying to release new blocks for some of these boards. To that end, EKWB has announced the impending release of the the EK-FB ASUS Strix X470 monoblock, its first X470 series monoblock and one designed specifically to fit the ASUS ROG Strix X470-F Gaming motherboard. Based off the EK-Supremacy EVO cooling engine, liquid flows directly over both the 2nd Generation AMD Ryzen based CPUs (+ 7th Generation A-series/Athlon) and the power delivery bits in order to help keep the parts cool. The...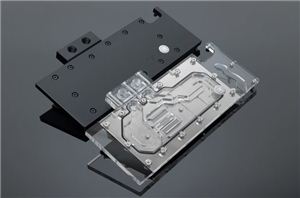 EKWB is releasing water blocks for NVIDIA's flagship GPU offering in the Volta-powered GeForce Titan V. The Titan V, released in December 2017, isn't pegged to be a gaming...
6
by Joe Shields on 2/26/2018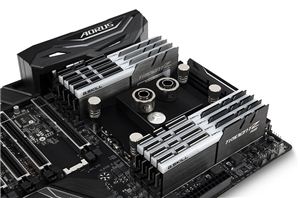 Since Threadripper was first spotted in the wild, enthusiasts interested in the CPU noticed just how big the CPU actually was. For the past several CPU generations, the size...
17
by Joe Shields on 8/14/2017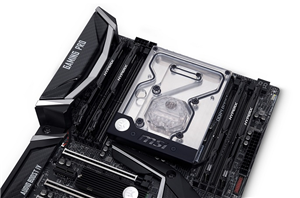 This week, the Slovenian based liquid cooling manufacturer, EKWB (EK Water Blocks) released a new monoblock which is custom made for specific MSI X299 motherboards, and named the EK-FB...
3
by Joe Shields on 7/20/2017