Showa Denko
In the recent months all three hard drive manufacturers — Seagate, Toshiba, and Western Digital — and some of their partners have outlined plans to ship 30TB HDDs already in 2023 ~ 2024 timeframe. Apparently, all of these companies plan to use different technologies to get to this milestone. Demand for high capacity nearline hard drives has been increasing for years and is not going to stop, as more data is generated each and every day. But nearline HDD users not only want their drives in large quantities, but they want a rapid increase in capacity as well, in a bid to keep the number of drives (and therefore the number of servers and power consumption of datacenters) in check. But capacity increases have been...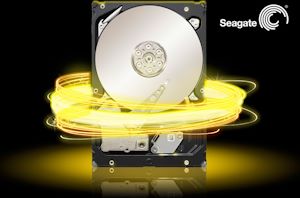 Seagate this week signed an agreement with Showa Denko in a bid to secure a second source of platters for its hard drives based on heat assisted magnetic recording...
17
by Anton Shilov on 6/11/2021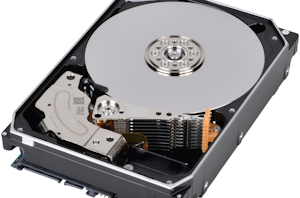 Toshiba this week announced the industry's first hard drive featuring flux-control microwave-assisted magnetic recording (FC-MAMR) technology. The new MG09-series HDDs are designed primarily for nearline and enterprise applications, they...
25
by Anton Shilov on 2/19/2021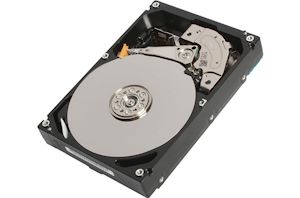 Following up on news from earlier this month that they have developed HAMR HDD platters, Showa Denko K.K. (SDK) has announced that it has started shipments microwave assisted recording...
8
by Anton Shilov on 2/18/2020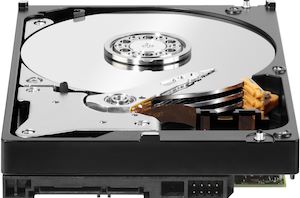 Showa Denko K.K. (SDK) has unveiled the the company has finished the development of its next-generation heat assisted magnetic recording (HAMR) media for hard drives. The platters use all-new...
81
by Anton Shilov on 2/6/2020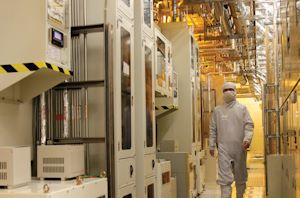 Marking a thawing of relations between the Japanese and South Korean governments, the Japanese Ministry of Economy, Trade and Industry (METI) has partially removed export restrictions on photoresists to...
16
by Anton Shilov on 12/23/2019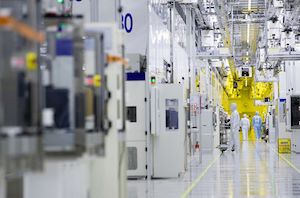 South Korean companies produce 70% of the world's DRAM, about a half of 3D NAND, and a significant share of OLED and LCD displays on the planet. Meanwhile, Japanese...
39
by Anton Shilov on 7/5/2019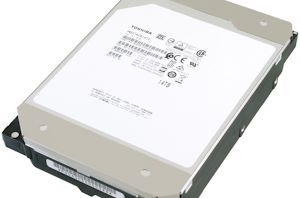 Showa Denko K.K. (SDK) announced on Thursday that it had completed the development of its microwave assisted magnetic recording (MAMR) platters for next-gen hard drives. The company is set...
7
by Anton Shilov on 2/22/2019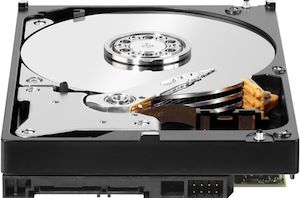 HOYA Corp., an optical glass maker from Japan, announced this week that it had started construction of its new production facility for hard drive platter glass substrates. These substrates...
12
by Anton Shilov on 2/14/2019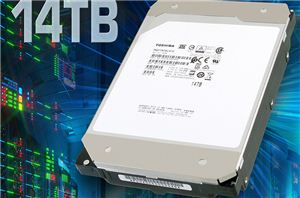 Toshiba is announcing its first family of helium-filled hard drives today. It includes the industry's first 14 TB HDD with nine platters featuring perpendicular magnetic recording (PMR) technology without...
24
by Anton Shilov on 12/7/2017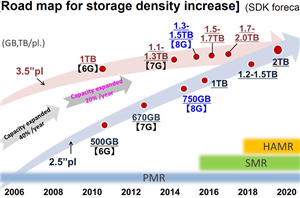 Toshiba recently started to ship its single-platter 1 TB 2.5"/7 mm hard drives in the HDD market for notebooks. The drive is based on Showa Denko K.K.'s (SDK) 9th...
9
by Anton Shilov on 11/20/2017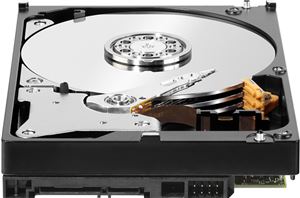 While many client devices use solid-state storage technologies nowadays, hard disk drives (HDDs) are still used by hundreds of millions of people and across virtually all datacenters worldwide. Heat-assisted...
72
by Anton Shilov on 12/24/2015