ODDs
The rise of software distribution over the Internet and content streaming services have greatly reduced the value of optical disc drives for the average consumer. At the same time, the trend towards thinner laptops persuaded PC makers to remove ODDs from notebooks. As a result, it is now rather uncommon to find a new mobile PC with a BD or DVD drive, a pity for those with large collections of discs. But optical drives aren't entirely dead quite yet, and to address the market for customers who still need a drive, ASUS Japan this week introduced its X545FA laptop, an Intel Comet Lake-based machine that includes a DVD drive. The ASUS X545FA notebook is equipped with a 15.6-inch Full-HD display and comes in a "Slate...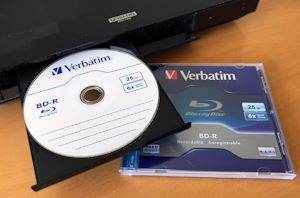 This month Mitsubishi Chemical Corp. decided to sell its legendary Verbatim business unit to CMC Magnetics. Verbatim is primarily known for its recordable optical media, but the company also...
27
by Anton Shilov on 6/28/2019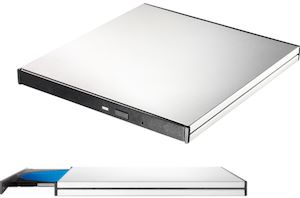 Known for their rather unorthodox devices, IO Data recently introduced a new external Blu-ray drive that works with USB Type-C hosts. An otherwise typical slimline Blu-ray drive, the BRP-UT6/MC2...
22
by Anton Shilov on 1/3/2019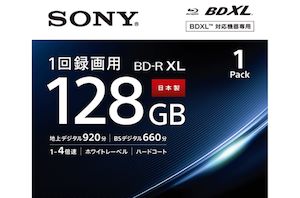 Sony is about to start selling the industry's first 128 GB write-once BD-R XL optical media. The discs will also be the first quad-layer BDXL media formally aimed at...
47
by Anton Shilov on 11/9/2018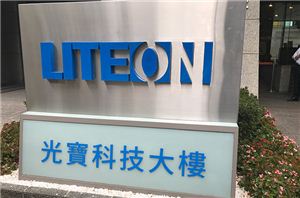 In our world, Lite-On is known usually as the maker of Plextor-branded SSDs, but Philips & Lite-On Digital Solutions Corp. (PLDS), a joint venture between Philips Electronics N.V. and...
15
by Anton Shilov on 6/25/2018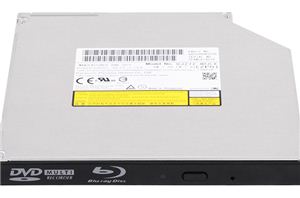 SilverStone has introduced its first ultra-slim ODD that can read and record CD, DVD, Blu-ray and BDXL media. The drive is not a technological breakthrough, but it is going...
13
by Anton Shilov on 8/21/2017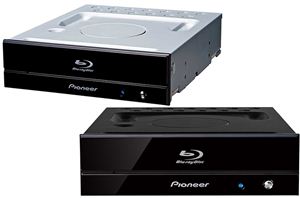 Pioneer has announced its first Blu-ray disc burners that officially support playback of Ultra HD Blu-ray discs. The drives will be Pioneer's top-of-the-range ODDs and will thus support all...
66
by Anton Shilov on 1/26/2017