NUC
Ultra-compact form-factor (UCFF) machines have been one of the major drivers in the resurgence of the PC market. The trend was kickstarted by Intel's NUCs in the early 2010s. These PCs have usually relied on low-power processors with compelling performance per watt metrics. AMD was largely absent in this market till the introduction of the Ryzen processors. While ASRock Industrial was one of the first to release a UCFF mini-PC based on the first-generation Ryzen embedded processors, multiple OEMs have lined up to utilize the second-generation AMD processors in their own high-performance mini-PC lineups. Today, we are looking at the performance and value proposition of the ASUS PN50 - a high-end UCFF system based on the AMD Ryzen 7 4800U SoC.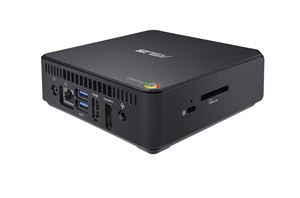 Last month ASUS announced its NUC-sized Chromebox, a small form factor affordable desktop running Google's Chrome OS. The Chromebox will be available with three different CPU options, all based...
33
by Anand Lal Shimpi on 3/7/2014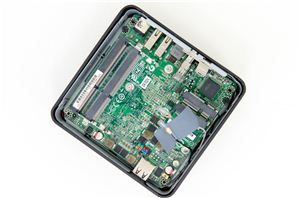 The Next Unit of Computing (NUC) from Intel is becoming a part of the PC roadmap like never before. Anand reviewed the first generation of the NUC, the...
28
by Ian Cutress on 2/20/2014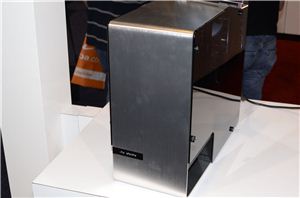 In Win perhaps isn't one of the most well-known of case manufacturers, but they've been around for a while and they have some decent budget cases. They're looking to...
2
by Jarred Walton on 1/21/2014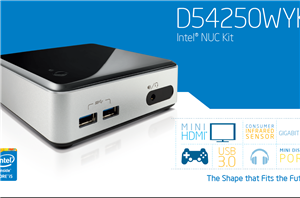 The Intel NUC category (which has been given the official tag of Ultra-Compact Form Factor PC) has been an interesting product line to analyze, as it provides us with...
107
by Ganesh T S on 1/3/2014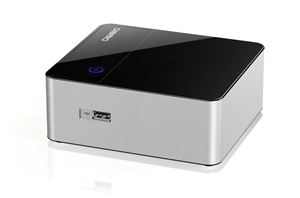 As the demand for increased CPU performance has largely plateaued during the past five or so year, Intel has looked to expand into other markets to continue supporting the...
17
by Jarred Walton on 9/10/2013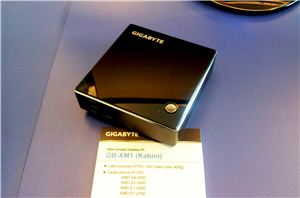 Despite Computex not officially starting yet, I am spending most of today in the Gigabyte suite. Before my booth tour I took a quick look around and a...
23
by Ian Cutress on 6/3/2013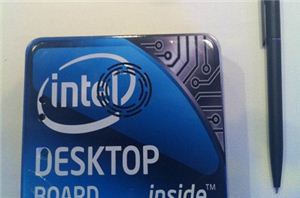 Intel has demonstrated a new form factor at PAX East and Intel's Platinum Summit. The form factor carries the name Next Unit of Computing, or simply NUC, and measures...
38
by Kristian Vättö on 5/2/2012