Naples
Users looking to build their own dual EPYC workstation or system, using completely off-the-shelf components, do not have a lot of options. Users can buy most of the CPUs at retail or at OEM, as well as memory, a chassis, power supplies, coolers, add-in cards. But the one item where there isn't a lot of competition for these sorts of builds is in the motherboard. Unless you go down the route of buying a server on rails with a motherboard already fitted, there are very limited dual EPYC motherboard options for users to just purchase. So few in fact, that there are only two, both from Supermicro, and both are called the H11DSi. One variant has gigabit Ethernet, the other has 10 gigabit Ethernet.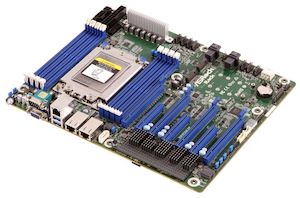 It's no secret that AMD is looking to carve out a bigger share in the server market with their enterprise EPYC processors, and much fanfare has been made about...
35
by Gavin Bonshor on 4/20/2020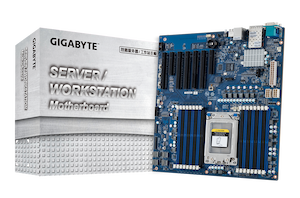 The workstation and server markets are big business for not only chip manufacturers such as Intel and AMD, but for motherboard vendors too. Since AMD's introduction of its Zen-based...
37
by Gavin Bonshor on 3/25/2020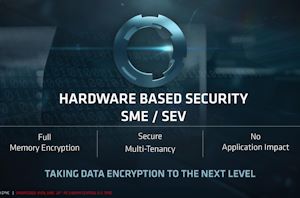 One of the key elements of building a processor is that designing a secure product involves reducing the 'attack surface' as much as possible: the fewer ways an attack...
35
by Dr. Ian Cutress on 6/26/2019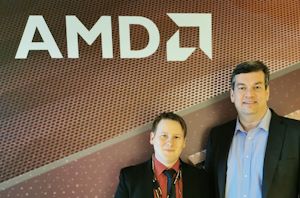 There's no getting away from the fact that AMD's big revenue potential exists in the server space. While the glitz and the glamor is all about the Ryzen, the...
49
by Dr. Ian Cutress on 6/24/2019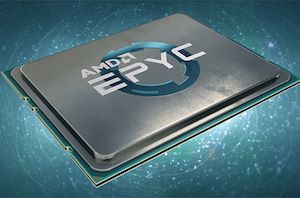 AMD has announced its new high-frequency EPYC 7371 processor designed for applications that benefit from high clocks. The CPU has 16 cores and is aimed at tasks like electronic...
23
by Anton Shilov on 11/13/2018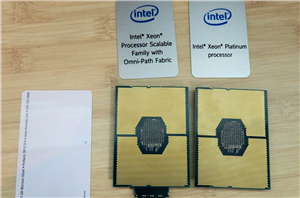 This morning kicks off a very interesting time in the world of server-grade CPUs. Officially launching today is Intel's latest generation of Xeon processors, based on the "Skylake-SP" architecture...
219
by Johan De Gelas & Ian Cutress on 7/11/2017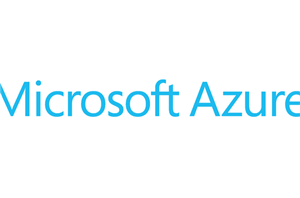 Today, at the 2017 Open Compute Project U.S. Summit, Microsoft unveiled some significant announcements around their hyperscale cloud hardware design, which they first announced in November as Project Olympus...
65
by Brett Howse on 3/8/2017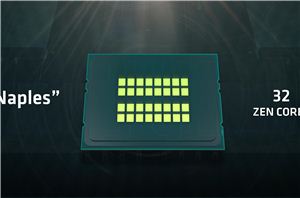 For users keeping track of AMD's rollout of its new Zen microarchitecture, stage one was the launch of Ryzen, its new desktop-oriented product line last week. Stage three is...
91
by Ian Cutress on 3/7/2017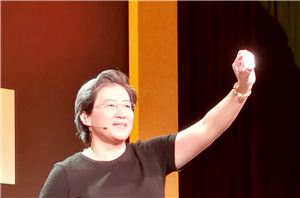 AMD held a Tech Day a week before the launch of Zen to go over the details of of the new Ryzen product with the technology press. As part...
59
by Ian Cutress on 3/2/2017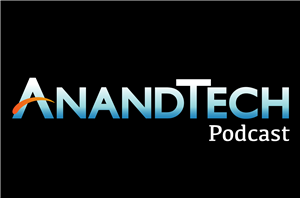 While in San Francisco for AMD's Ryzen Tech Day, I had a chance to catch up with a good friend by the name of Patrick Kennedy, who runs the...
8
by Ian Cutress on 2/28/2017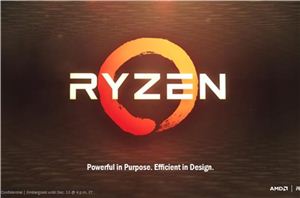 In the eternal battle to drive more details out of AMD ahead of the full launch of its new Zen microarchitecture based CPUs, today AMD is lifting the lid...
170
by Ian Cutress on 12/13/2016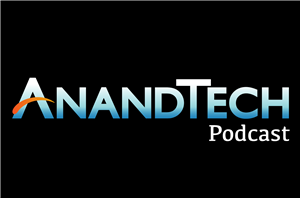 Today's podcast covers the show known as the Intel Developer Forum, or IDF for short. IDF is an annual event focusing on new Intel technologies and product visions, showcasing...
13
by Ian Cutress on 8/30/2016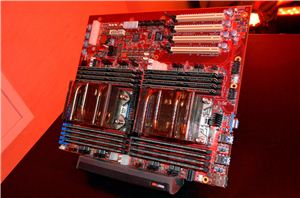 At the AMD Zen microarchitecture announcement event yesterday, the lid was lifted on some of the details of AMD's server platform. The 32-core CPU, codename Naples, will feature simultaneous...
65
by Ian Cutress on 8/18/2016