Hydro PTM+
A few years ago I remember visiting a company at the Computex trade show that was showing off a prototype liquid cooled power supply. At the time I said that the concept was a bit extreme, and the pricing they were thinking of doing it at was immense. Fast forward a few years and a different company, this time FSP, is making the splash with the concept. The FSP Hydro PTM+ 1200W is a water cooled 1200W power supply that is already on the market, and the company was showing off its new 850W model. In each instance, a water block is built into the power supply, with the water block coming from BitsPower. With the larger 1200W unit, users get treated to a metallic...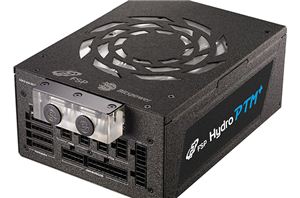 Last year FSP introduced one of the world's first commercial liquid-cooled PSUs for PCs, the Hydro PTM+ with the maximum output of 1400 W. Quite naturally, such a beast...
7
by Anton Shilov on 5/31/2018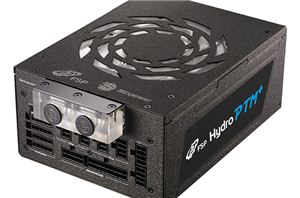 FSP this week has announced that its Hydro PTM+ 1200 W/1400 W power supply, featuring a liquid cooling block that was originally demonstrated at Computex 2017, would hit the...
13
by Anton Shilov on 2/7/2018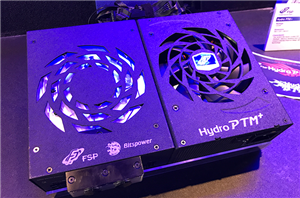 FSP has demonstrated an ATX power supply unit with liquid cooling at Computex. The manufacturer claims that liquid cooling ensures that the PSU stays quiet even under high loads...
15
by Anton Shilov on 6/2/2017