Hotspot
Most of the 5G deployments to date are using mobile hotspots – devices that convert a 5G signal into another form of data transfer, usually some form of ubiquitous Wi-Fi. So while there are no direct 5G devices right now, the initial business deployments are going to center around the mobile hotspot concept, allowing other devices to take advantage of the new technology, albeit indirectly. At the Qualcomm Snapdragon Summit, both Netgear and inseego had their mobile hotspots on display.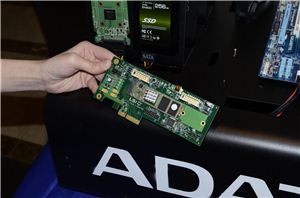 Visiting any of the former RAM companies these days usually results in the same result: lots of SSDs, with RAM still there in the background and maybe PSUs and...
5
by Jarred Walton on 1/13/2014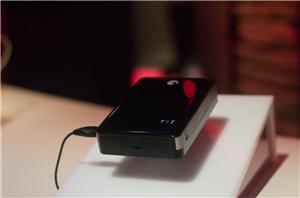 While perusing the Verizon Wireless booth, a chunky little device caught our eye. Though considered a proof of concept, and not scheduled for release yet, a Seagate device was...
0
by Jason Inofuentes on 1/11/2012