HDMI 2.1
Gaming monitors have tended to prefer lower resolutions and higher refresh rates, but catering to the wide variety of users in the market, Acer has also been developing monitors for gamers who want higher resolutions with those same high refresh rates. Set to be released under their Nitro and Predator families, for CES 2021 the company is promoting a mix of new and previously-announced (i.e. delayed) monitors, which will provide both high resolutions and the faster refresh rates that make gaming monitors so smooth. Plus, the pricing looks solid. Acer Nitro XV282K KV – UHD and FreeSync with HDMI 2.1 First unveiled back in September in China, Acer is bringing its first HDMI 2.1 monitor, the Acer Nitro XV282K KV, over to North America. Although a...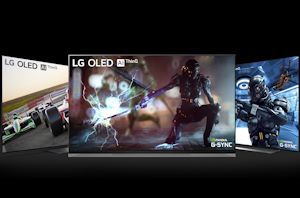 Back in September, LG and NVIDIA teamed up to enable G-Sync variable refresh rate support on select OLED televisions. Starting this week and before the end of the year...
37
by Anton Shilov on 11/1/2019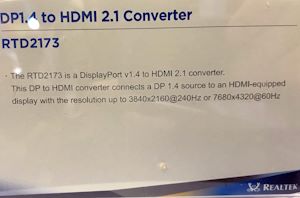 Realtek is working on a chip that will convert DisplayPort 1.4 signals to HDMI 2.1 signals. The RTD2173 converter will enable makers of notebooks, motherboards, docks, and other applications...
31
by Anton Shilov on 6/13/2019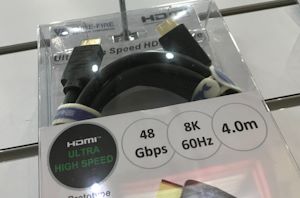 While the first HDMI 2.1 48G-branded cables were announced back in late 2018, they were not formally certified by the HDMI Forum for one reason: the certification program for...
24
by Anton Shilov on 6/13/2019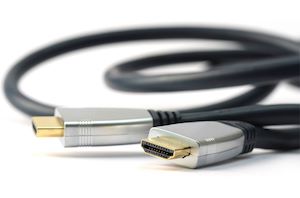 Xilinx this week introduced a comprehensive HDMI 2.1 IP subsystem for its various cores. The IP subsustem supports resolutions of up to 8K along with other features of the...
6
by Anton Shilov on 2/8/2019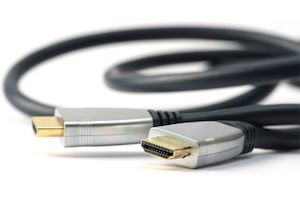 As the first HDMI 2.1-enabled TVs are approaching release, we're finally seeing the market for HDMI 2.1 accessories fall into place to support those products. To that end, Club3D...
25
by Anton Shilov on 11/29/2018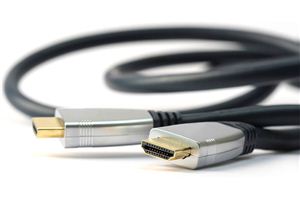 Dynamic refresh rate technologies like AMD's FreeSync and NVIDIA's G-Sync have become de-facto standards for gaming PCs and displays. Last year the HDMI Forum introduced a more industry-standard approach...
46
by Anton Shilov on 6/20/2018