H670
While Intel has yet to officially announce its next (13th) generation of Core processors, this isn't stopping motherboard manufacturers from releasing products for them. Always eager to slide ahead of the competition and spur on new sales towards the later half of a platform's lifecycle, mobo makers are already releasing BIOSes that support Intel's future chips – parts which, officially speaking, don't even exist (yet). Leading this charge is ASRock, who today has released a wave of new BIOSes for its 600 series motherboards designed to support Intel's next generation of processors. Looking to the future, the wave of BIOS updates is the vast majority of its first-generation LGA1700 motherboards, including their Z690, H670, B660, and H610 models. At present, Intel has not officially announced its...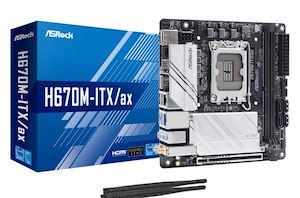 At CES 2022, ASRock unveiled a total of nine Value Series models based on Intel's latest 600 series chipsets, including one H670, three B660, and five H610 models. The...
4
by Gavin Bonshor on 1/5/2022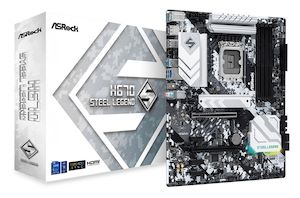 At CES 2022 in Las Vegas, ASRock has unveiled many new 600 series motherboards. This includes three Steel Legend series models, one B660, one B660M, and one H670 model...
1
by Gavin Bonshor on 1/4/2022