GM206
GIGABYTE has quietly added a low-power GeForce GTX 950 video card to its lineup. The product does not require auxiliary PCIe power connector and can be powered entirely by a PCIe x16 slot. Low-power graphics cards featuring the GM206 graphics chip were released by multiple manufacturers recently, GIGABYTE's board will compete against similar products by three other makers. The GIGABYTE GV-N950D5-2GD graphics card is based on the GeForce GTX 950 GPU in default configuration (768 stream processors, 48 texture units, 32 ROPs, 128-bit GDDR5 memory interface), but does not require external power, unlike Nvidia's reference design of the product. Power consumption of the GV-N950D5-2GD does not exceed 75 W, which is why it can be powered by the PCIe x16 slot. Due to reduced power...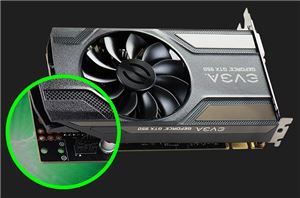 EVGA this week unveiled their NVIDIA GeForce GTX 950-based video cards with reduced power consumption. As a result, these new cards do not require auxiliary power connectors and can...
26
by Anton Shilov on 4/7/2016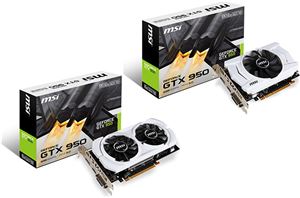 A standard GTX 950 reference design comes in at a 90W TDP, which means it requires a 6-pin PCIe power connector as the standard PCIe slot is typically rated...
12
by Anton Shilov on 3/16/2016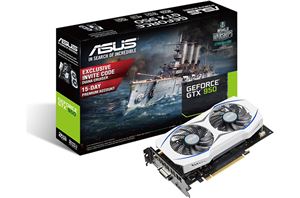 ASUS has quietly introduced its new video card based on the NVIDIA GeForce GTX 950 GPU with a 75W power limit. By virtue of a lower power limit, this...
38
by Anton Shilov on 3/7/2016