GDDR5
One of the exciting elements from last week's coverage was the announcement of the upcoming Chinese market PC and Console, from Zhongshan Subor, featuring some AMD custom silicon. Through an integrated project between the two companies, being reported as a 400 million RMB investment, the custom silicon from AMD includes four Zen cores running at 3.0 GHz, along with integrated Radeon Vega graphics with 24 compute units running at 1.3 GHz, which should be good for 4 TFlops. This announcement was made at ChinaJoy, the Chinese equivalent of E3, and since the news first came to light there has been some more information coming through.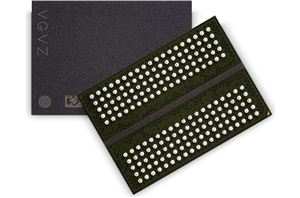 This morning Micron is announcing that they've kicked off production of their next-generation GDDR6 memory. This next step in production comes on the heels of their internal qualification, which...
29
by Ryan Smith on 6/25/2018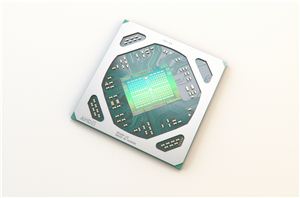 One of the more tricky issues revolving around the GPU shortages of the past several months has been the matter of how to address the problem on the GPU...
34
by Ryan Smith on 1/31/2018
This week, Samsung has announced that it has started mass production of its GDDR6 memory chips for next-generation graphics cards and other applications. The new chips will be available...
27
by Anton Shilov on 1/18/2018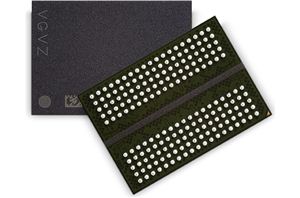 With rumors swirling pretty widely that the next generation of video cards from both vendors will be based around GDDR6 memory, there's understandably a lot of interest in the...
15
by Ryan Smith on 12/21/2017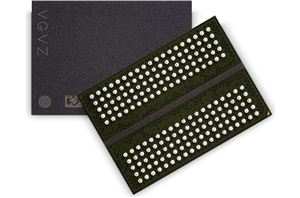 Micron has made a number of announcements in recent weeks regarding its GDDR memory for graphics cards, game consoles and networking applications. The company is reporting that they've been...
20
by Anton Shilov on 6/18/2017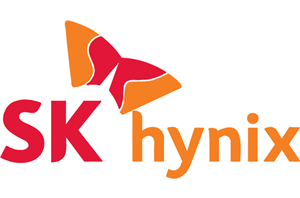 SK Hynix has added GDDR6 memory chips to its product catalogue, revealing their general specifications and launch timeframe sometimes in Q4 2017. As expected, the new GDDR6 ICs will...
17
by Anton Shilov on 5/20/2017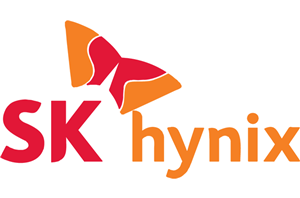 In a surprising move, SK Hynix has announced its first memory chips based on the yet-unpublished GDDR6 standard. The new DRAM devices for video cards have capacity of 8...
28
by Anton Shilov on 4/30/2017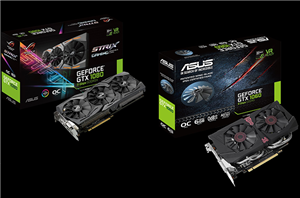 ASUS has released graphics cards based on NVIDIA's GeForce GTX 1060 and 1080 GPUs that are equipped with faster memory. The new add-in-boards (AIBs) are designed to offer greater...
21
by Anton Shilov on 4/11/2017