Galaxy Tab 8.9
Not to be outdone by Verizon with its LTE-enabled Galaxy Tab 10.1 (which we reviewed), Samsung and AT&T today announced that it's introducing an LTE enabled Galaxy Tab 8.9 of its own. The specs are basically what you'd expect for a Galaxy Tab, though interestingly enough the AT&T Tab 8.9 comes with a 1.5 GHz dual core snapdragon, undoubtably of the APQ8060 kind, likely paired to an MDM9200 (just like the Samsung Skyrocket on AT&T). Galaxy Tab 8.9 AT&T LTE SoC 1.5 GHz Dual Core Snapdragon (APQ8060) Baseband MDM9200 (LTE, HSPA+) (?) Memory 1 GB LPDDR2 Storage 16 GB NAND, Expandable to 32 GB Camera 3.2 MP rear facing, 2 MP front facing Display 1280x800 PLS, 8.5" Mass/Size 15.9oz, 8.6mm thick OS Android 3.2 The Galaxy Tab 8.9 LTE will go on sale November 20th for $479.99 with a two year...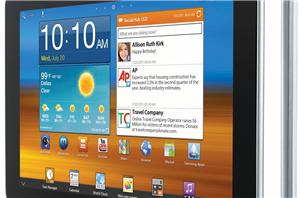 First revealed at CTIA, alongside it's big brother the Tab 10.1, the Samsung Galaxy Tab 8.9 has been a long time coming. At today's launch event Samsung gave the...
33
by Jason Inofuentes on 9/27/2011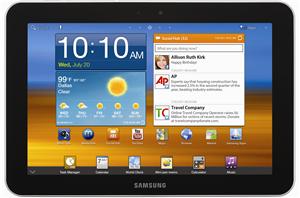 When I first met the Galaxy Tab 8.9 in Florida earlier this year I felt like it may be the perfect tablet form factor: small enough to be really...
18
by Anand Lal Shimpi on 9/26/2011
Let's be clear, this fall has easily one of the busiest release schedules, and Samsung's not interested in making it any easier. In addition to the US SGS II...
9
by Jason Inofuentes on 8/28/2011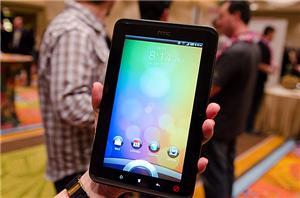 It's been a busy yet incredibly productive second day at CTIA 2011, and we've been getting hands on with all the latest and greatest from LG, HTC, and Samsung...
23
by Anand Lal Shimpi on 3/23/2011