Galaxy Gear
Samsung's original Galaxy Gear was one of the first in an initial wave of Android smartwatches. It ran Android at a time where a smartwatch was not a form factor that Google had anticipated for their operating system. Because of issues with software support and battery life, Samsung began releasing smartwatches that ran on their own Tizen operating system. Samsung also committed to updating the original Galaxy Gear from Android to Tizen. This staged rollout began earlier in May of this year, and it is now rolling out to Galaxy Gear users in United States. Samsung is promising that the update gives users access to a greater catalog of apps, along with software improvements that bring it closer to feature parity with the Gear...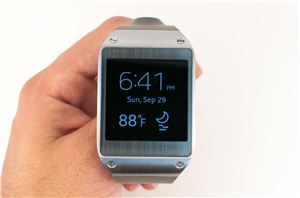 Galaxy Gear is Samsung's new entry into the smartwatch arena, a market with a growing number of new attempts to deliver the ideal wrist-wearable smartphone accessory. How does it...
73
by Brian Klug on 10/1/2013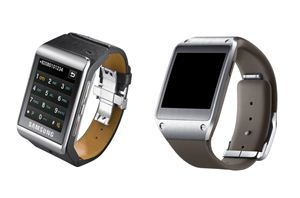 Last night I got a reminder from my friend Vlad that my Galaxy Gear headline wasn't technically accurate - the Gear wasn't Samsung's first wearable. I responded saying that...
12
by Anand Lal Shimpi on 9/5/2013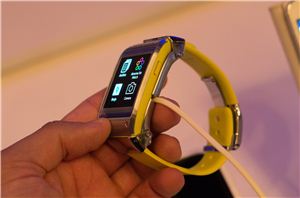 As the smartphone and tablet markets shift from high growth to the early stages of maturity, forward looking companies are looking at other adjacent markets for continued growth. Wearable...
80
by Anand Lal Shimpi on 9/4/2013