GALAX
GALAX has introduced its new flagship SSDs featuring a PCIe 4.0 x4 interface and sequential read performance of up to 5 GB/s. The new HOF Pro M.2 drives will demonstrate all of their advantages when installed inside systems based on AMD's Ryzen 3000-series processors as well as AMD's X570 based motherboards, as these are currently the only PCIe 4.0 compatible consumer hosts on the market. Based on Phison's PS5016-E16 controller (8 NAND channels with 32 CE targets with up to 800 MT/s speeds, 4th Gen LDPC ECC engine, 28nm, etc.) and Toshiba's 3D TLC NAND memory, the GALAX Hall-of-Fame Pro SSDs are set to be available in 500 GB, 1 TB, and 2 TB capacities. As far as sequential performance is concerned, the GALAX HOF Pro...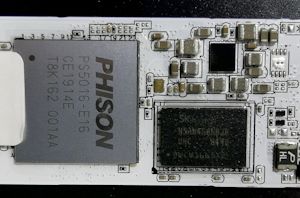 There were a number of PCIe 4.0 SSDs on the Computex show floor this year, mostly using the Phison reference design. Galax still used the turnkeys solution, but applied...
11
by Ian Cutress on 6/5/2019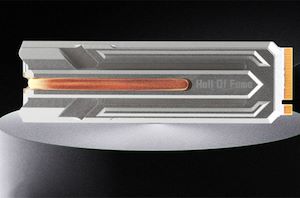 Palit Microsystems, which owns a number of GPU brands, entered SSD market a little more than two years ago with entry-level offerings to simplify product development and avoid competition...
22
by Anton Shilov on 3/28/2019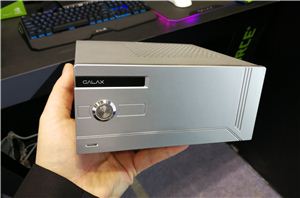 GALAX and KFA2 have announced their first external graphics solutions for laptops and SFF PCs with a Thunderbolt 3 interconnection. The SNPR External Graphics Enclosure, equipped with a GeForce...
22
by Anton Shilov on 11/24/2017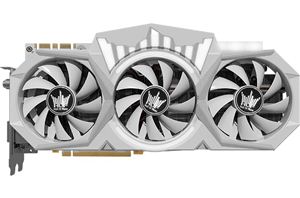 Palit Microsystems plans to release a new factory-overclocked limited edition graphics adapter based on NVIDIA's GeForce GTX 1080 Ti GPU under its GALAX and KFA2 brands. The card was...
13
by Anton Shilov on 5/4/2017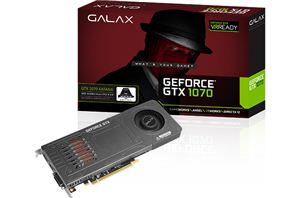 GALAX and KFA2 have added single-slot GeForce GTX 1070 Katana video cards to their lineups, which is usually an indicator that the graphics adapters are going to hit the...
61
by Anton Shilov on 4/13/2017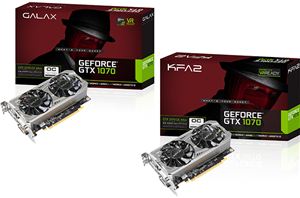 Palit has quietly released a GeForce GTX 1070-based video card for Mini-ITX systems under the GALAX and KFA2 brands. The product uses a unique PCB design and will be...
18
by Anton Shilov on 2/4/2017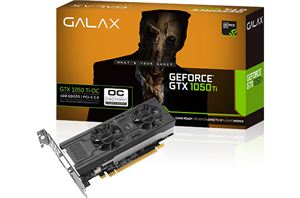 GALAX has joined the list of manufacturers to offer low-profile video cards based on NVIDIA's GeForce GTX 1050-series GPUs. The boards resemble similar products from other makers and are...
20
by Anton Shilov on 2/2/2017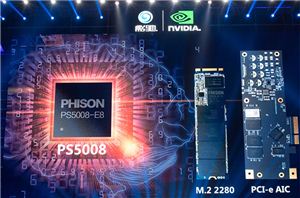 GALAX is a relatively well-known name in the world of video cards because the company offers a lot of non-reference graphics based on NVIDIA GeForce GPUs. In the recent...
14
by Anton Shilov on 12/21/2016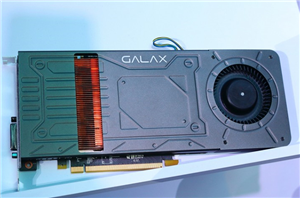 GALAX has developed a GeForce GTX 1070 graphics card with an ultra-slim one slot wide cooling system. The industry's first single-slot GeForce GTX 1070 is understood to be released...
28
by Anton Shilov on 12/20/2016