FSP Twins
The consumer market is not used to the idea of redundant power supplies. For the enterprise market, redundant PSUs give peace of mind by eliminating a single point of potential failure. It can also protect the components should one power supply have a mishap, as the other supply can take over. The power supplies can be hot plugged as well, keeping the system alive in case one power supply needs to be replaced. For desktop/workstation users who want this level of security, there have not been many options to choose from except to purchase from the enterprise market. Last year, FSP introduced its 'Twin' range of redundant power supplies for consumers. Over 2018, the company introduced two units, a 700W and a 500W model. The...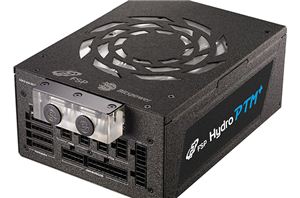 Last year FSP introduced one of the world's first commercial liquid-cooled PSUs for PCs, the Hydro PTM+ with the maximum output of 1400 W. Quite naturally, such a beast...
7
by Anton Shilov on 5/31/2018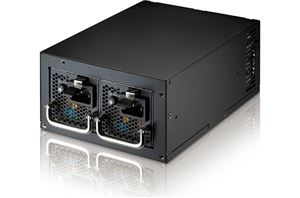 FSP this week announced its new series of redundant PSUs called the 'Twins'. The new power supplies are compatible with standard ATX and PS2 tower chassis, but provide redundancy...
23
by Anton Shilov on 5/27/2016