Exascale
One of the big announcements at AMD's Data Center event a couple of weeks ago was the announcement of its CDNA2 based compute accelerator, the Instinct MI250X. The MI250X uses two MI200 Graphics Compute Dies on TSMC's N6 manufacturing node, along with four HBM2E modules per die, using a new '2.5D' packaging design that uses a bridge between the die and the substrate for high performance and low power connectivity. This is the GPU going into Frontier, one of the US Exascale systems due for power on very shortly. At the Supercomputing conference this week, HPE, under the HPE Cray brand, had one of those blades on display, along with a full frontal die shot of the MI250X. Many thanks to Patrick Kennedy from...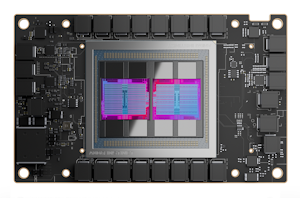 AMD today is formally unveiling their AMD Instinct MI200 family of server accelerators. Based on AMD's new CDNA 2 architecture, the MI200 family is the capstone AMD's server GPU...
61
by Ryan Smith on 11/8/2021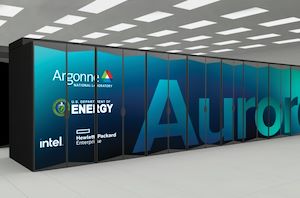 As part of Intel's 2021 Innovation event, the company offered a brief update on the Aurora supercomputer, which Intel is building for Argonne National Laboratory. The first of the...
14
by Ryan Smith on 10/27/2021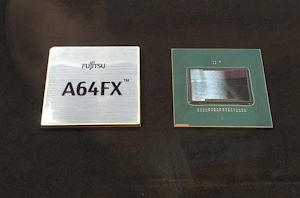 High performance computing is now at a point in its existence where to be the number one, you need very powerful, very efficient hardware, lots of it, and lots...
46
by Dr. Ian Cutress on 6/22/2020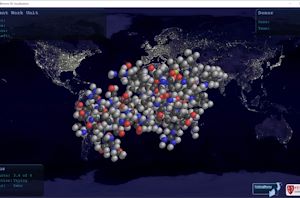 Folding@home has announced that cumulative compute performance of systems participating in the project has exceeded 1.5 ExaFLOPS, or 1,500,000,000,000,000,000 floating point operations per second. The level of performance currently...
72
by Anton Shilov on 3/26/2020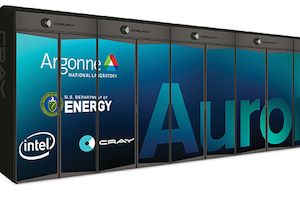 For the last few of years, when discussing high performance computing, it has been tough to avoid hearing the word 'exascale'. Even last month, on 10/18, HPC twitter was...
43
by Dr. Ian Cutress on 11/17/2019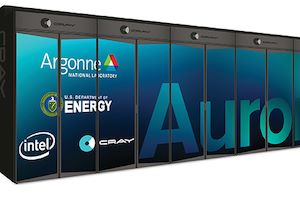 Intel this week announced that its processors, compute accelerators, and Optane DC persistent memory modules will power Aurora, the first supercomputer in the US projected to feature a performance...
25
by Anton Shilov on 3/21/2019