Akasa
The internal storage device market segment has seen rapid evolution over the last decade after the introduction of flash-based disk drives. Beginning with 2.5-inch SSDs in early 2010s, the market moved to mSATA units while the SATA-to-NVMe transition started to gather steam. With the PCIe 4.0 transition set in motion, many users are finding themselves with spare M.2 SSDs. A common re-purposing method has been to place the SSD in a USB enclosure. Akasa is one of the few manufacturers to possess a SSD enclosure lineup catering to almost all possible scenarios in this market segment. Read on for our review of their M.2 SSD enclosures lineup - the Akasa AK-ENU3M2-02 (SATA), AK-ENU3M2-03 (NVMe), and the AK-ENU3M2-04 (SATA / NVMe).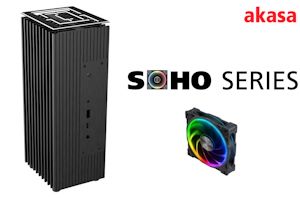 As part of the lead up to CES 2021, Akasa made a couple of interesting announcements related to its lineup of DIY fanless cases and a second family of...
3
by Ganesh T S on 1/13/2021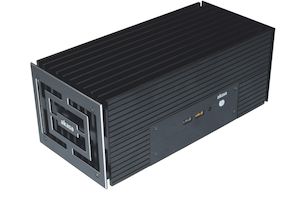 Silent computing systems are preferable for a multitude of use-cases ranging from industrial applications (where dust and fans make for a troublesome configuration) to noiseless HTPCs (particularly for audiophiles)...
30
by Ganesh T S on 10/26/2020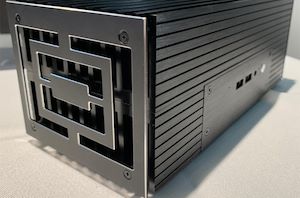 Akasa is prepping an aftermarket chassis for Intel's 8th Gen "Bean Canyon: NUC systems. The Turing chassis will allow Intel's NUC 8 ultra-compact form-factor (UCFF) computers to be converted...
32
by Anton Shilov on 2/8/2019