120Hz
One of the companies that comes to CES with no shortage of new product announcements is ASUS, who has fingers in many pies across a large spectrum of the different kinds of PC hardware and peripherals. To that end, ASUS has unveiled two new ROG gaming monitors for those looking for large screens, the 48" ROG Swift OLED PG48UQ and the 42" ROG Swift OLED PG42UQ. Both models feature impressive specifications, including 3840 x 2160 (4K) resolutions, 120 Hz refresh rates, and ultra-fast 0.1 ms GTG response times. There are many different monitors on the market ranging from budget to the most expensive and feature-rich. There isn't that much choice in terms of OLED gaming monitors. Although the OLED varieties have advantages over their conventional...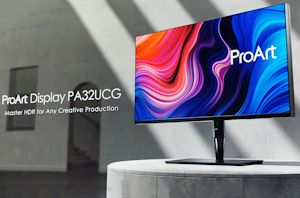 Content creation is about to change drastically in the coming years as ultra-high-definition displays with wide color gamut, superior refresh rates, and great contrasts become widely available and demand...
35
by Anton Shilov on 9/4/2019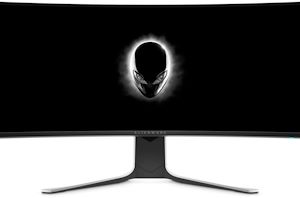 Dell this week has introduced its new top-of-the-line curved gaming display, the Alienware 34. The new AW3420DW monitor resembles its predecessor from 2017, with the same resolution and G-Sync...
24
by Anton Shilov on 8/20/2019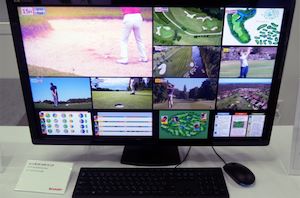 Sharp this week demonstrated its first 31.5-inch HDR display featuring a 7680×4320 resolution and a 120 Hz refresh rate. The monitor uses the company's IGZO technology and the manufacturer...
21
by Anton Shilov on 4/11/2019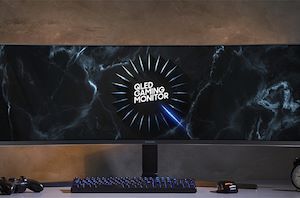 Samsung has announced its second-generation 49-inch curved display supporting AMD's FreeSync 2 technology. The new CRG9 monitor features a considerably higher resolution and brightness than the first-gen C49HG90 LCD...
33
by Anton Shilov on 1/3/2019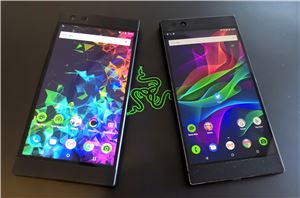 When Razer announced its Razer Phone as a 'gaming smartphone', a sizeable number scoffed at the idea - how can it be a gaming smartphone if everyone has the...
46
by Ian Cutress on 10/10/2018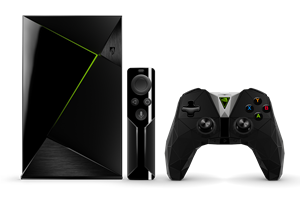 NVIDIA has released its SHIELD Experience Upgrade 7.1, adding numerous new features and fixing bugs with their popular STB. Among the new capabilities are added support for a 120...
11
by Anton Shilov on 9/17/2018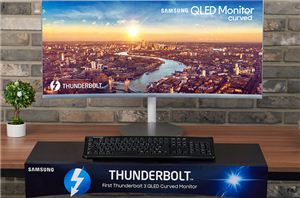 Samsung this week introduced its new CJ79 and CJ89-series curved displays, which are aimed at home and office audiences. The ultrawide CJ79 34-inch monitor features Samsung's QLED backlighting to...
13
by Anton Shilov on 8/29/2018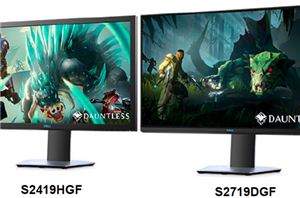 Dell has announced its new displays aimed at gamers. The new 24-inch and 27-inch Gaming-series monitors feature a 1 ms response time, an up to 155 Hz refresh rate...
25
by Anton Shilov on 8/22/2018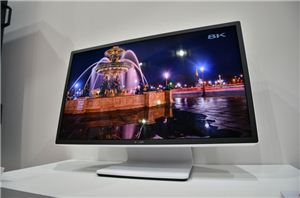 While we're not CEATEC, a Japanese technology show, news has come via PC Watch regarding a new publicly announced milestone in monitor production. For any journalist that has attended...
44
by Ian Cutress on 10/5/2016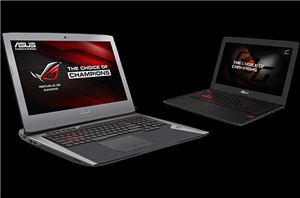 In the recent years, ASUS became one of the world's largest supplier of gaming notebooks and gaming displays. Having obtained a lot of expertise in building monitors and laptops...
11
by Anton Shilov on 5/31/2016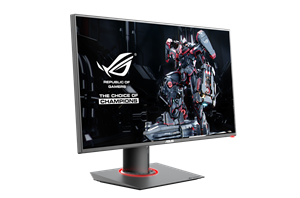 This year at the Consumer Electronics Show, ASUS are attacking mobile in more ways than one. We have bodies/editors on the ground to get hands on with all...
57
by Ian Cutress on 1/6/2014
On the very first monitor review I did for AnandTech, I skipped over the input lag tests. I didn't have a CRT I could use for a reference, and...
79
by Chris Heinonen on 6/17/2013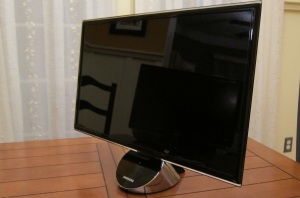 The big push in movies and displays has been 3D the past few years. In movies it's ranged from well designed and executed (Avatar) to a gimmick to charge...
82
by Chris Heinonen on 12/17/2011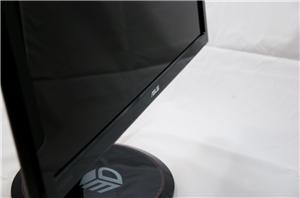 There's a new segment in the ever changing LCD display market, one that readers have been asking us to take an in-depth look at for a while now -...
121
by Brian Klug on 8/7/2010