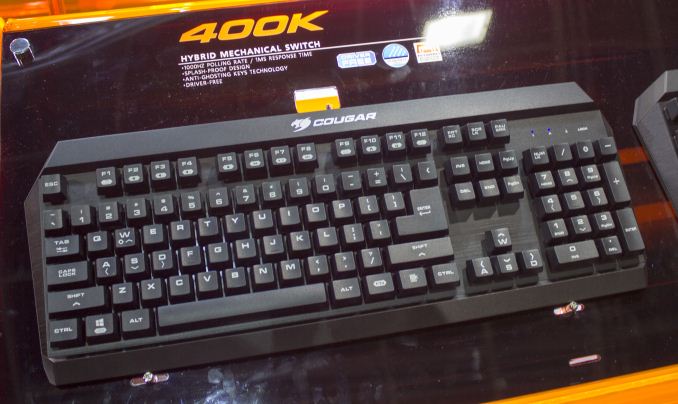 Every time I go to a trade show I come back with at least one or two highlights that really impressed me. At this year's Computex one of my highlights was from a product category that usually I barely even follow: keyboards. I've been a strong advocate for mechanical keyboards ever since I got my first one a few years ago, but the obstacle I still face is that people aren't ready to fork out close to $100 for a keyboard. Hence I was very excited when Cougar showcased its upcoming 400K and 450K hybrid mechanical keyboards with the cheaper 400K version being priced at only $60.
What makes the 400K and 450K hybrid is the fact that the keys are ultimately membrane based, but have a mechanical-like feedback (I will save an in-depth analysis to E.). I played around with the 400K for a few minutes and I have to say I really liked the feeling of the key feedback was very close to a real mechanical keyboard, although we certainly need a longer time with the keyboard before drawing a final verdict.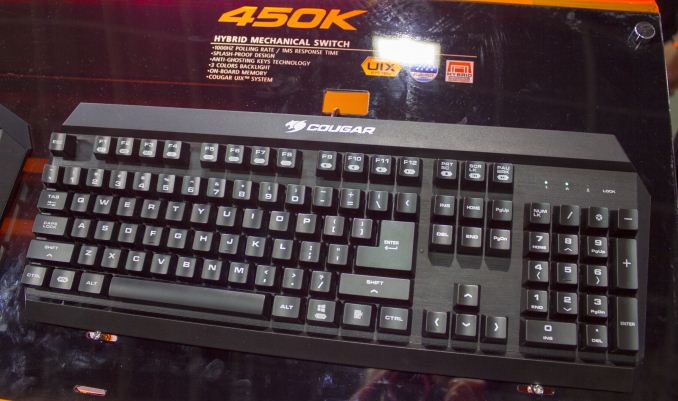 The 450K differs from the 400K by offering 3-color backlight as well as support for Cougar UIX software for custom key mapping. With such a short testing time it's hard to say whether the 400K and 450K can truly replace a mechanical keyboard, but nevertheless Cougar at least offers a viable option to those whose budget can't afford a proper mechanical keyboard. The 400K and 450K will be available in the next two months and we are eagerly looking forward to getting one in for review.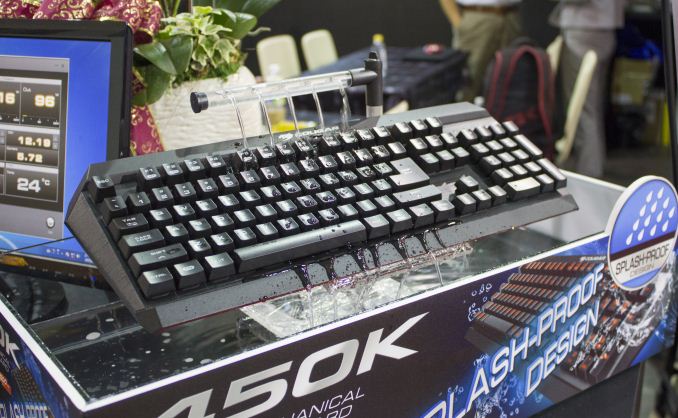 Another interesting aspect of the 400K and 450K is the splash-proof design. Since there's a membrane between the key and PCB, the keyboard can stand a splash of liquid unlike most mechanical keyboards. That's useful specifically for Internet cafes and other public computers, but it's certainly a nice feature to have in home environment as well.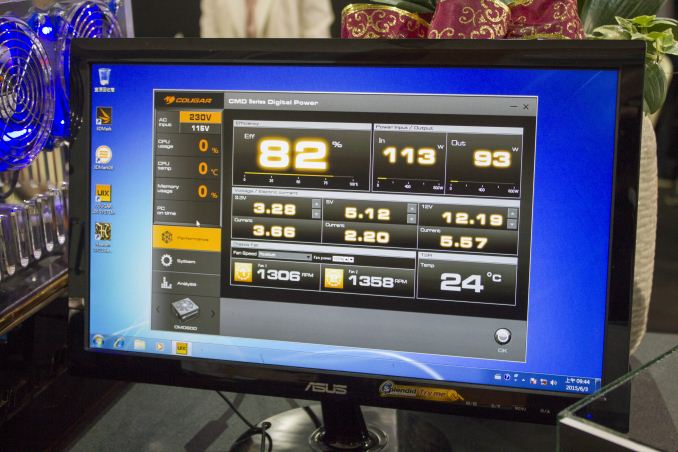 Moving on to power supplies, Cougar demonstrated its CMD Series with Digital Power feature. Basically the end-user can play around with the PSU voltages using Cougar's software, which is a niche feature but for overclockers and others who like to tinker with their systems it can be handy. Note that the software only allows ~5% changes as per Intel's guidelines as larger changes could potentially damage hardware in case the end-user isn't fully aware of his doings.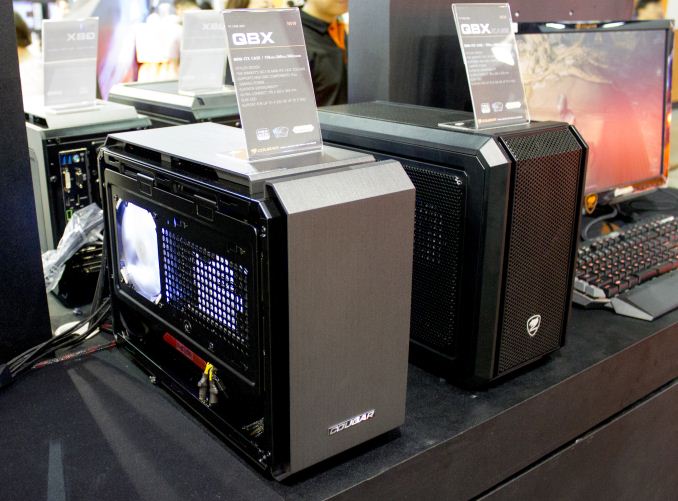 Cougar also announced a new mini-ITX case called QBX. The design is fairly neutral and stylish to my eye compared to some of the more enthusiast cases and it can fit a full size GPU for high detail gaming.
Check out the gallery for more products. We will also have a review of the 600K mechanical keyboard and 600M gaming mouse out in a short while, so stay tuned!