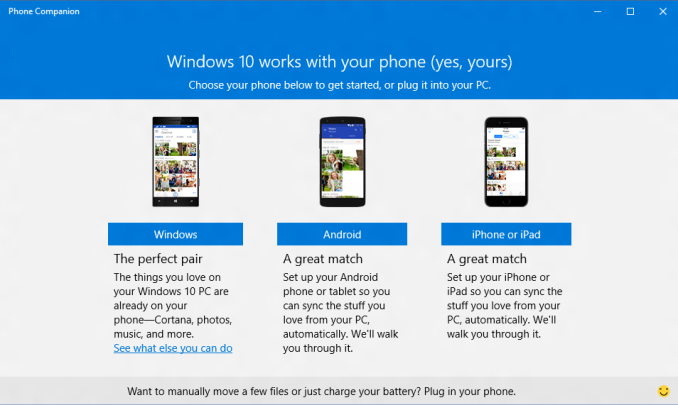 Microsoft unveiled Cortana back in Windows Phone 8.1, and their version of the digital assistant is going to be integral to Windows 10 and the Microsoft Edge browser. Today Joe Belfiore revealed that Cortana is going to be the next Microsoft service to go cross-platform.
This should not be very surprising since the Redmond based company has moved quickly over the last year or so to bring most of its services to iOS and Android, and Cortana is just the next step. Just like with Cortana on Windows Phone, you can use it to track flights, check sports scores, or use the geo-fencing to set location based reminders. Unlike Windows Phone though, the deeper integration with Cortana such as "Hey Cortana" voice activation or the ability for Cortana to perform actions within other applications is not going to be possible on the third-party systems.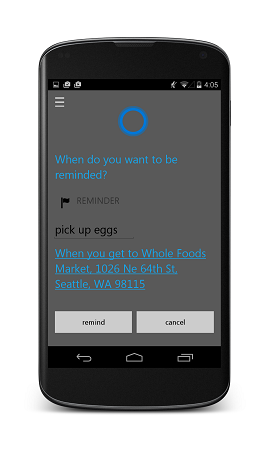 This is really an integration piece for using Cortana on your PC. Many of us have PCs, and with Windows 10 the digital assistant will be front and center, but Microsoft is certainly aware that Windows Phone does not have the market penetration to allow Cortana to be used wherever you are. Allowing this capability on any device is actually a pretty smart move. Odds are that it won't be replacing Siri or Google Now any time soon, but it will allow you to set a reminder from your PC to get milk when you are near the store, and your phone will notify you when you are near, even if you are not 100% in the Microsoft ecosystem.
The other half of this story is the integration of iOS and Android into Windows 10, and for that Microsoft is going to be launching a companion app for Windows 10 which will work with Android, iOS, or Windows Phone. When you launch the companion app, you can choose which kind of smartphone you have, and the app will allow you to download the relevant Microsoft apps to let you sync your desktop world with your phone. We'll have to wait and see how this app works, but it appears to be a portal to install Microsoft services on your smartphone, which is something you don't really need an app for. According to the screenshot, it should also support file sync as well.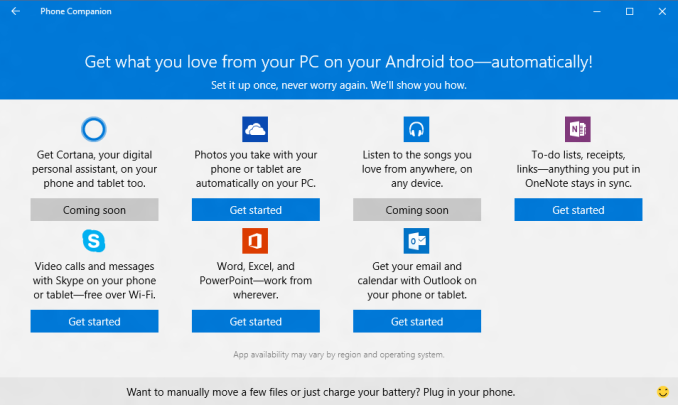 Once you have the apps, things like OneDrive can be used to store and share your files, OneNote can be used for notes, Skype and Office can be used for communication and documentation, and of course Outlook will be installed for email. Whether or not this is important depends of course on how much you already use these services, and if you already use these services then you likely have the apps, but I suppose this is just one more way to promote those services on the competing platforms.
The interesting one is Music though, which got an update a little while ago on Windows Phone to allow free streaming of your music collection just by saving the files in OneDrive. Prior to this, the only way to stream music was with the Xbox Music Pass, which is a yearly or monthly subscription. This feature will now be coming to an updated version of the Music app on Android and iOS as well, so if you are into music and want to be able to stream for free to your phone, this could be a nice solution for that.
The Phone Companion app will be coming soon to Windows 10 through the Insider Program. Most of the apps are already available for iOS and Android, but Cortana support will be coming at the end of June for Android and later in the year for iPhone. The updated Music app is supposed to be out near the end of June or July.
Source: Windows Blog