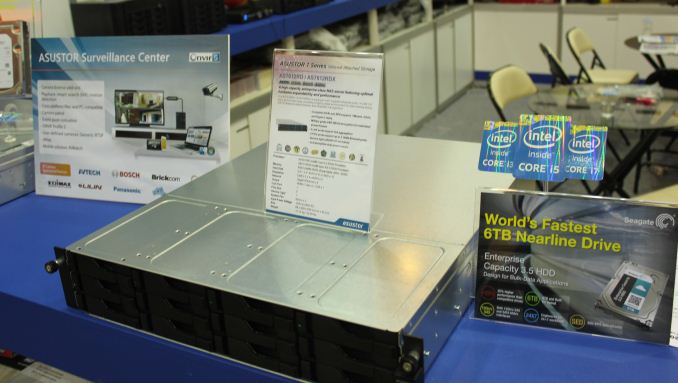 While NASs are more of Ganesh' expertise, I dropped by the biggest NAS manufacturers at this year's Computex as Ganesh was unable to attend the show. First up is ASUSTOR who introduced a new 7 Series NAS for the high-end market.
The 7 Series NAS is mostly aimed towards the enterprise and comes in two form factors: rackmount and desktop tower. The rackmount model is available in two sizes with the smaller one being a 9-bay and the bigger being a 12-bay solution. Both version come with either an Intel Core i3-4330 or Xeon E3 processor depending on the customer's choice. The default configuration ships with 4GB of DDR3 but that is expandable to up to 32GB. Connectivity wise there are four Gigabit Ethernet, four USB 3.0 and two eSATA ports for additional storage and two HDMI ports along with a VGA port for display connectivity.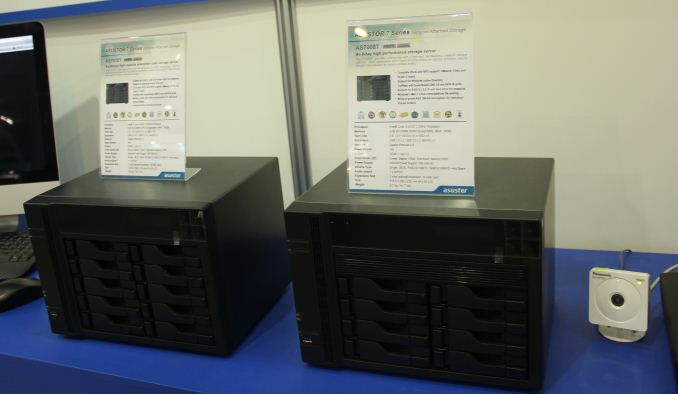 The desktop tower version drops one bay at the low-end and two at the high-end and thus comes in 8-bay and 10-bay configurations. The processor is the same i3-4330 but there is no option for a Xeon CPU and the RAM changes from UDIMMs to SO-DIMMs with the default capacity being 2GB (up to 16GB). Gigabit Ethernet ports drop to two as well but there are still three USB 3.0, two USB 2.0 and two eSATA ports. For video output there are two HDMI ports and one audio output.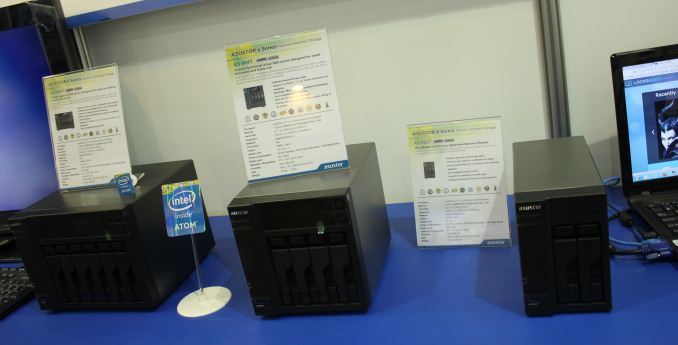 ASUSTOR also had their other NAS lineup at their booth. The 6 Series is available from two to eight bay configurations and ships with a 2.13GHz Atom CPU along with 1GB of DDR3.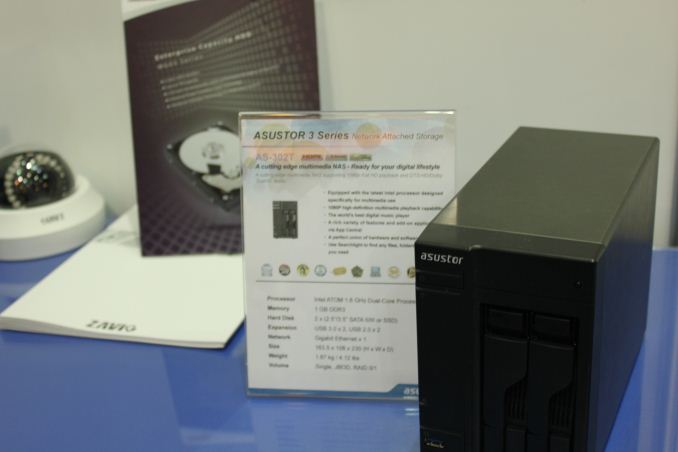 Moving to the mainstream models, the 3 Series comes in two and four bay options and ships with a 1.6GHz Atom CPU and 1GB of DDR3. Similar to the higher-end models, the 3 Series has an HDMI port, making it viable as a media player as well with 1080p playback support.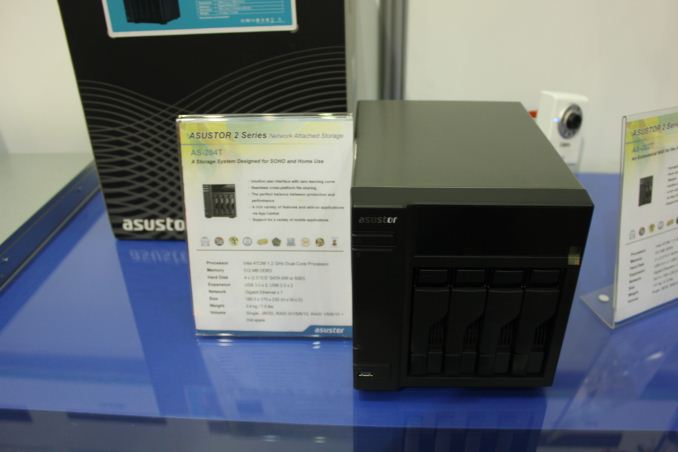 And finally the 2 Series. This is the low-end series with no video playback support, so it's suited for people who just want a regular NAS with no added features. Two and four bay models are available and the CPU is a 1.2GHz Atom with 512MB of DDR3.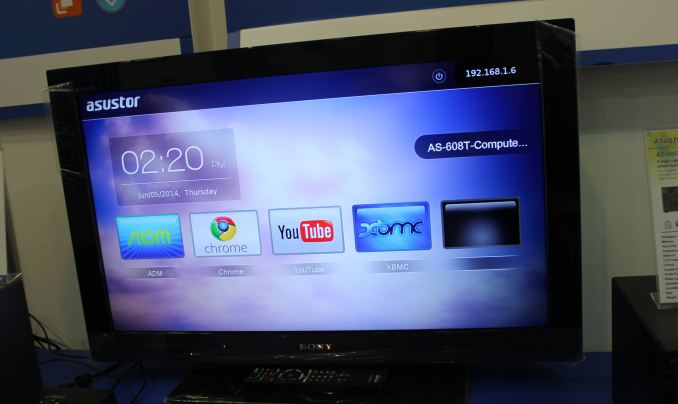 ASUSTOR was also showing the new ADM software. This is the HTPC view with the desktop mode being a bit more iOS-like. The new 2.2 version brings Mail Server and Photo Gallery apps for instance and there are over a hundred apps in ASUSTOR's App Central, which are designed for NAS use.