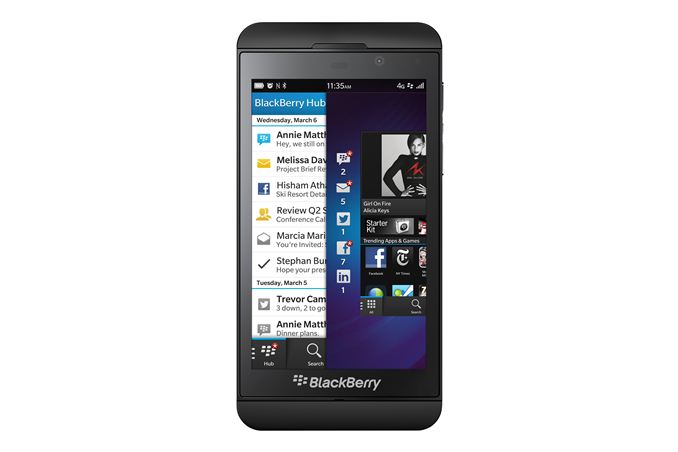 Blackberry has started rolling out OS 10.2 to BB10 devices such as Z10, Q10 and Q5. Update appears to be available in Canada and UK for a start. The OS update is quite a major one. The android runtime has been updated to 4.2 Jelly Bean from the previous Gingerbread based version and its performance has improved significantly. I noticed that android-ported applications like Skype that lagged before are much smoother now. A priority hub, where it shows messages of high priority, has been introduced. These are selected intelligently, or through user controlled rules such as priority contacts. Lock screen notifications are more detailed now and you can see previews of messages. Toast notifications (called instant previews) with inline reply capability have been introduced. I noticed some issues with BBM previews, but email and SMS previews working fine. Wifi direct support has been introduced for the BB10 models, while the Z30 gets two additional connectivity features: USB host support and miracast support. A new device manager utility allows you to monitor CPU and RAM usage of various apps. Keyboard has been enhanced with more fine-grained audio feedback and smoother copy/paste.
Here are some web browsing benchmarks.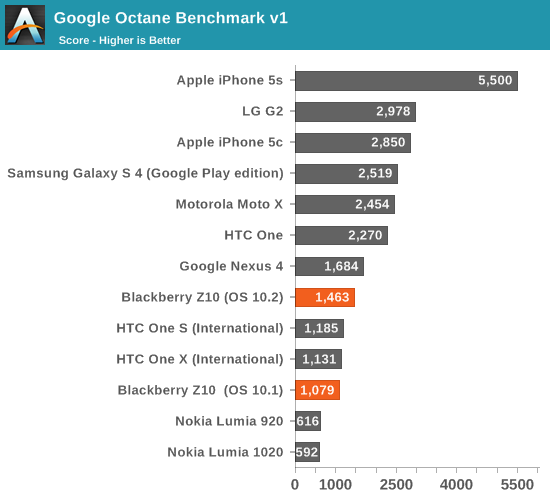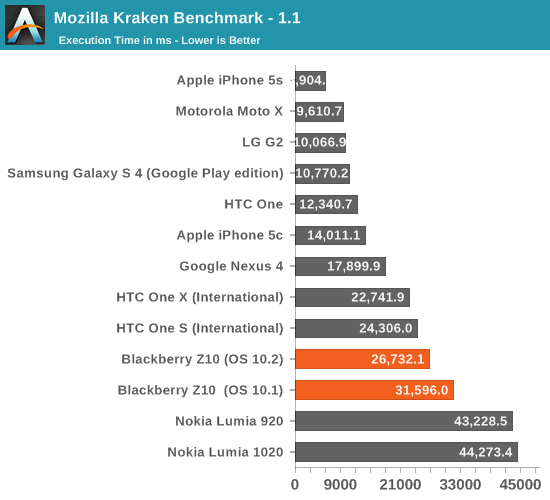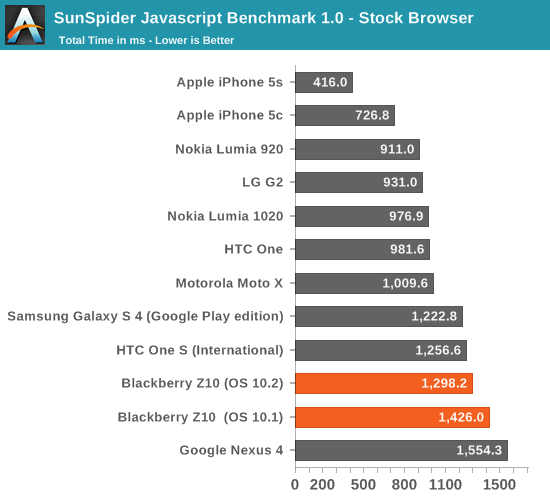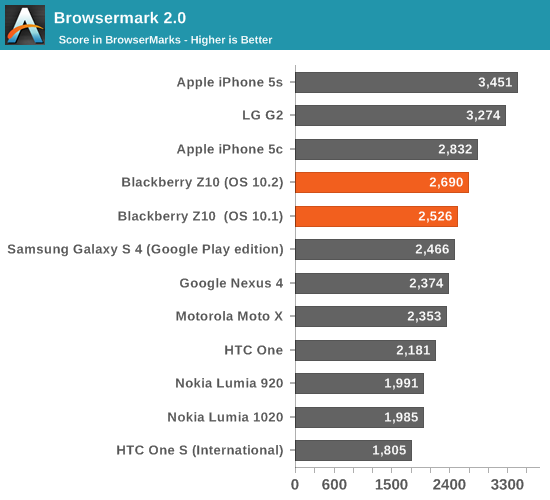 OS 10.2 browser improves Javascript performance significantly but browsermark, which tests a wider range of characteristics shows smaller improvement. Performance is largely competitive with older Android phones running on internals similar to the Z10 but it is considerably behind recent Android and iOS phones which use much faster internals. IE10 on the Lumia 1020, which has the same SoC as the Z10, appears to optimize for Sunspider but is behind BB10 in other benchmarks. I am interested in seeing how the Z30 performs given the faster internals. Feature compatibility-wise, WebGL has been supported on BB10 since 10.0. Flash is also available. HTML5 test revealed a score of 485 points + 11 bonus points which is also excellent.
In terms of the OS, it is nice to see Blackberry making progress on both OS features and web browsing performance. An OS update obviously cannot do anything about the relatively weak app ecosystem or the unspectacular hardware, but the OS itself is maturing quite nicely.