The display is actually what every single mid-to-high end 15" notebook should aim to ship with. It's a matte 15.6" 1080p IPS panel made by LG, and it looks awesome. It actually shares the same panel as the HP Envy 15, with a close variant of this panel being used by Sony with the SE series that Jarred reviewed as well as ASUS in the new UX51. It's not necessarily perfect, but it's so far ahead of the most other laptops panels that it may as well be.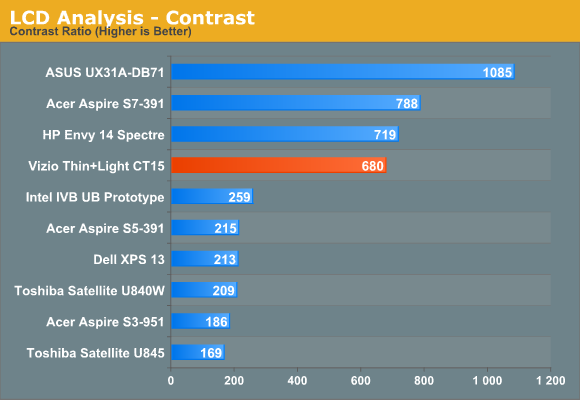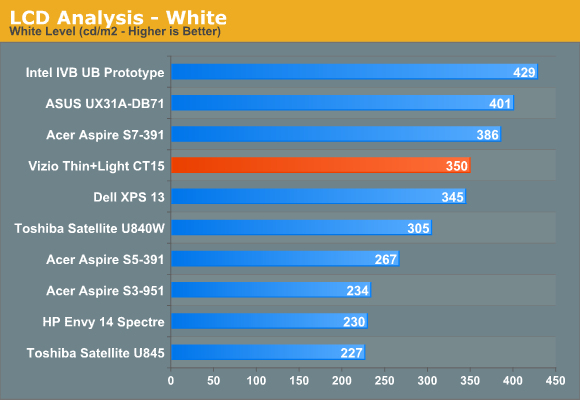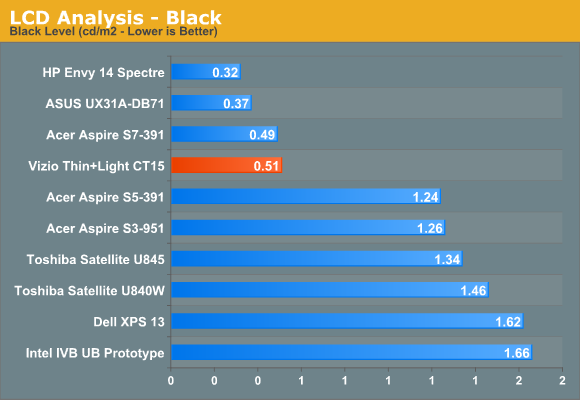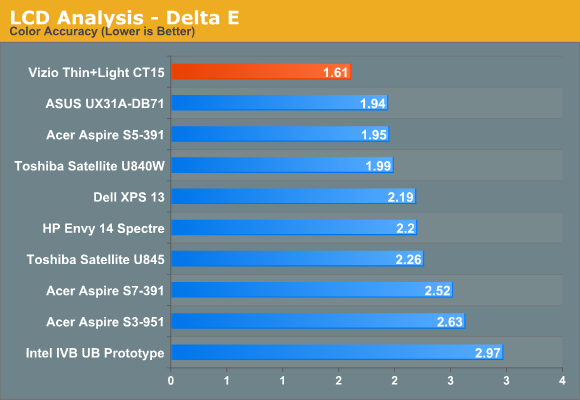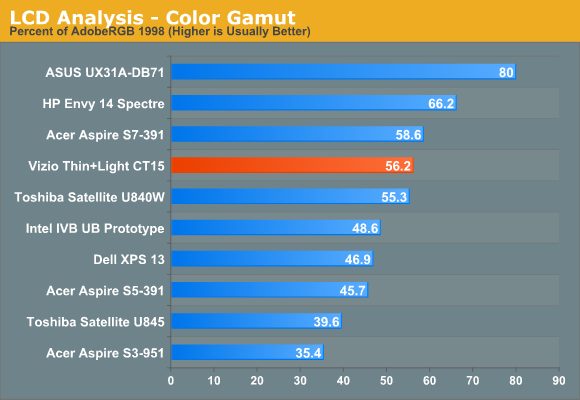 It doesn't necessarily have the best contrast ratio, though at nearly 700:1 it's certainly good, but the backlight is strong (350 nit maximum brightness), the matte finish is awesome, and color reproduction is very good. 1080p at 15.6" is essentially the perfect pixel density for a good amount of screen real estate, without making everything too small for comfortable viewing. It's just really pleasing to the eye. I love it, and it makes up for a lot of the other flaws—every time the keyboard gets on my nerves, I remember how fantastic this display is. It's just that compelling.
Now, it's obviously not a touchscreen, and how much that bothers you depends on how much you value melding the traditional clamshell form factor with a touchscreen, and how much that impacts your Windows 8 experience. For me personally, touchscreens stop being useful on notebooks larger than 13". Any larger than that, and my typical viewing distance is far enough away for it to be a bit uncomfortable to reach out and touch the screen. Not that I couldn't do it if I wanted, but it's an actual effort with larger notebooks where it's almost second nature to use the touchscreen for navigation on 11.6" systems. The line for me is at 13"—anything larger than that, and the amount I use the touchscreen in day-to-day use goes down significantly.
Even though I didn't particularly miss the touchscreen with the Vizio, all Vizio PCs going forward will have touchscreen displays, including the next revision of the Thin+Light line that we've already had a chance to play with. From our brief interaction with it, it seemed like a high quality display, though I'm not sure how much the user experience will change. Portable Windows 8 systems are still undergoing rapid form factor iterations, and manufacturers are still working on finding the sweetspots in the range. I'm not sure that touchscreens have value in large notebooks, but I'm willing to be proven wrong on this.