A Brief Gaming Interlude
As mentioned before, the HP EliteBook 8760w isn't a gaming notebook and the NVIDIA Quadro 5010M, while fast, is still largely intended for enterprise applications. That said, it certainly couldn't hurt to see how the GF110-based 5010M plays.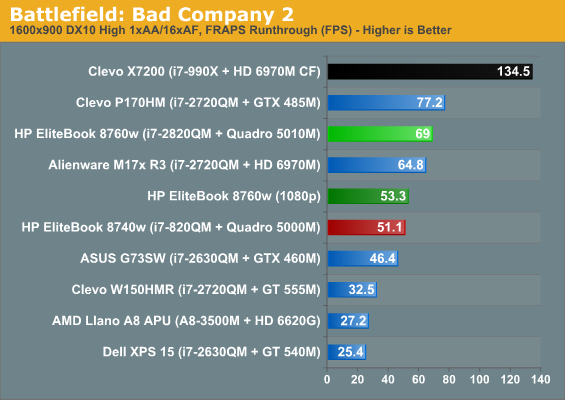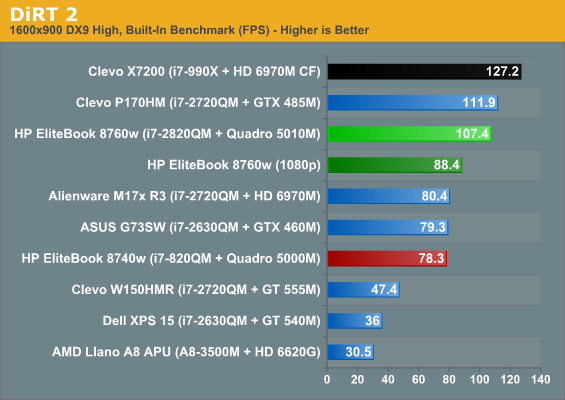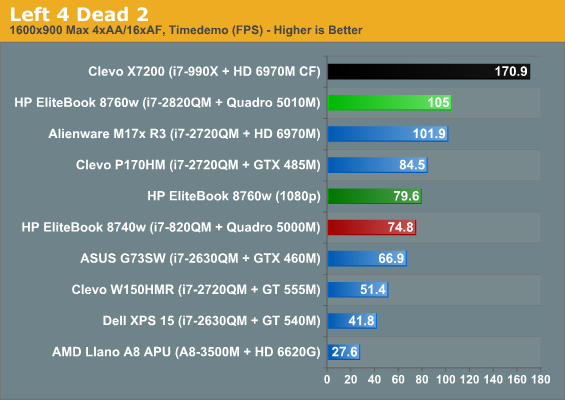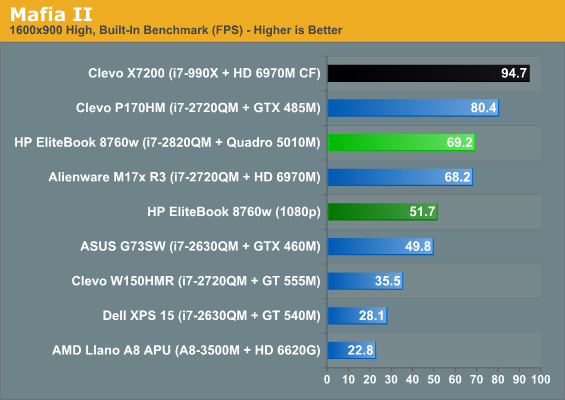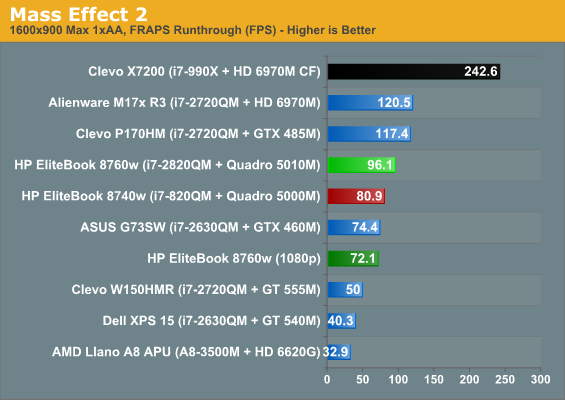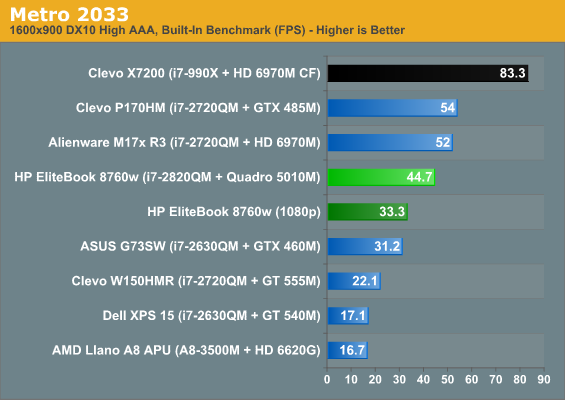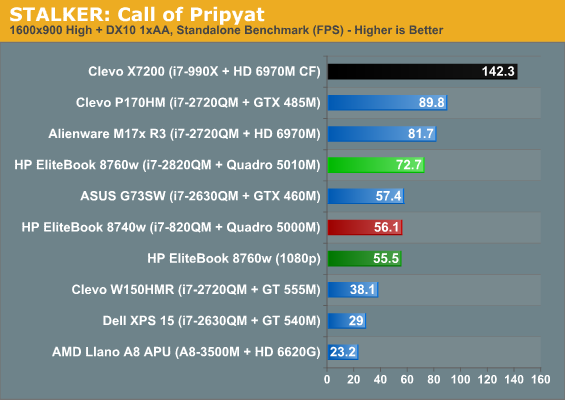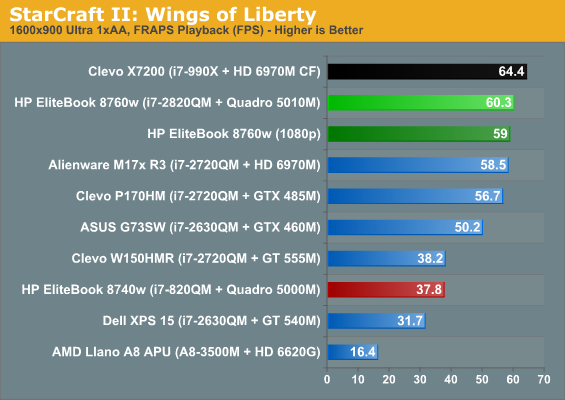 The Quadro 5010M certainly isn't slow, but in situations where it isn't CPU bound the GeForce GTX 485M and AMD Radeon HD 6970M both offer substantial performance improvements. In some cases the extra clocks and shader muscle over the previous gen 5000M earn you an extra step in resolution, but let's see what happens when we shift the bottleneck almost entirely to the GPU.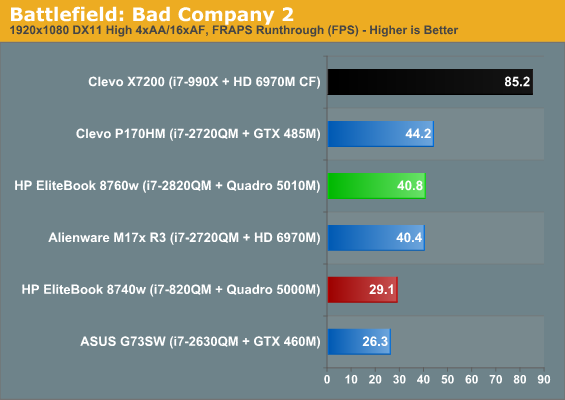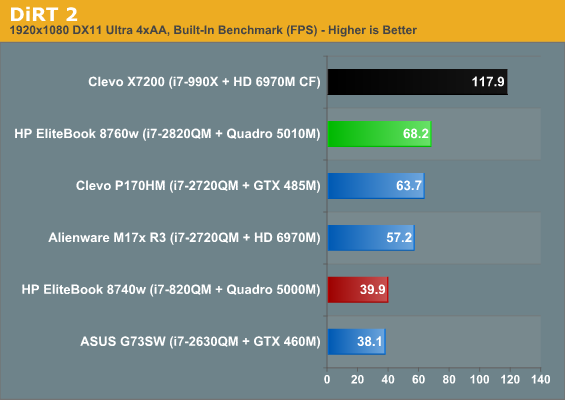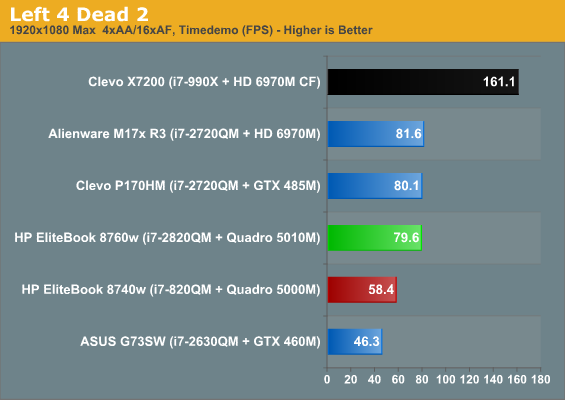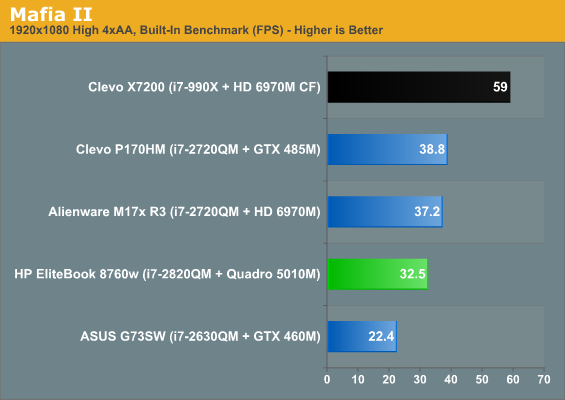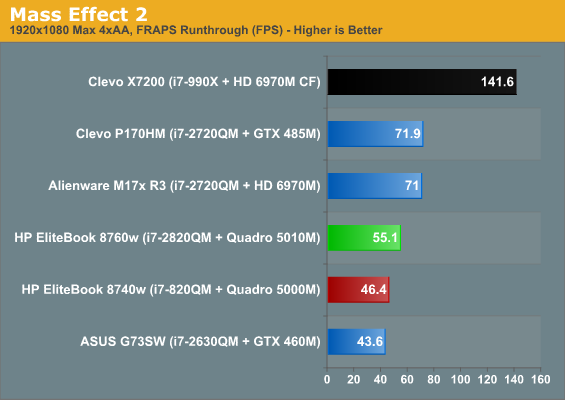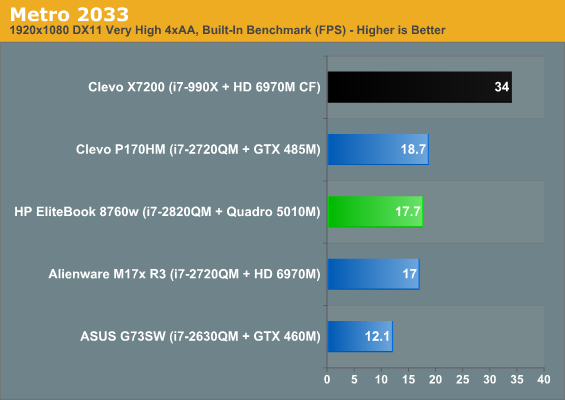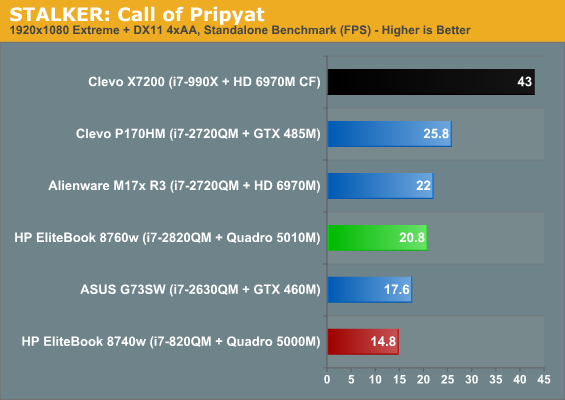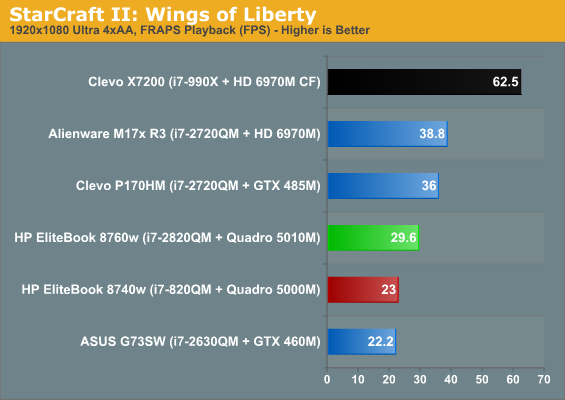 Things play out about how we'd expect. The Quadro 5010M can certainly hold its own in gaming, but it's not really a gaming GPU in the truest sense and that shows here, where the GTX 485M is able to provide better performance in the same power envelope. Let's also not forget cost here: Quadro GPUs are professional graphics cards and usually cost two or three times as much as their GeForce equivalents, so while it's possible to game on your paid-for-by-the-boss workstation, that's the only reason you'd want to game on Quadro.