Appearance, Power Rating and Fan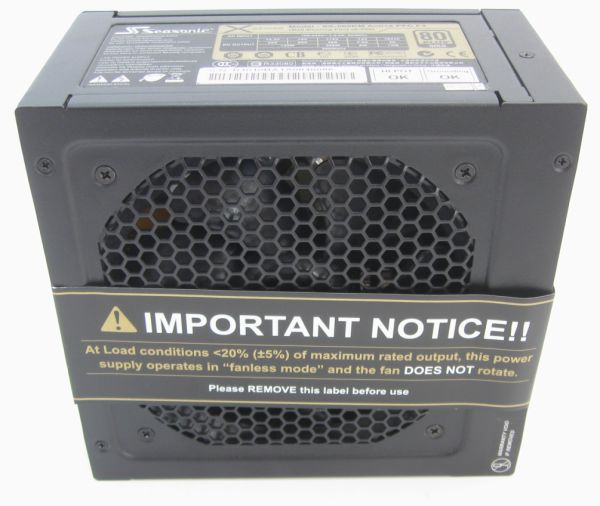 The PSU has a black finish and honeycombed ventilation holes. There is no typical fan grill but the casing has many holes punched in it. At 160mm, the case is moderately long. As usual these days, there is a power switch next to the mains plug. Because there's a fan for cooling, this PSU has fewer ventilation holes than the X-460FL. Modular cables can be mounted on the connector panel at the front, and as usual Seasonic's overall build quality is very good.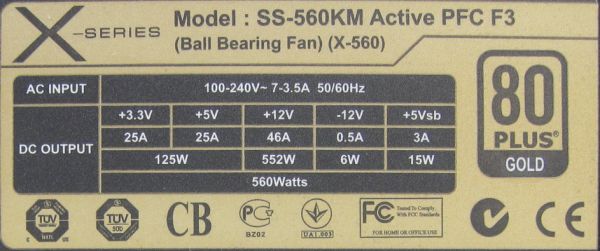 Seasonic still believes in powerful single rails. On +12V this PSU can deliver nearly the full power since step-down-converters are included for the smaller rails. +3.3V as well as +5V are rated at 125W and/or 25A maximum load. Both have the same ratings as the ones from the older 750W version. That would mean the same kind of components are used here and the voltage drop should be low. At 3A, 5VSB is relatively powerful as well.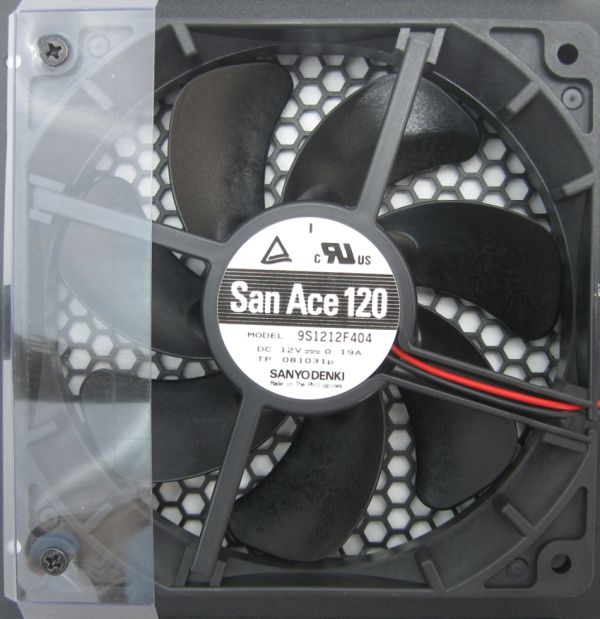 The San Ace 120mm 9S1212F404 has seven fan blades and ball bearings; it is not PWM controlled. There is a shield to direct airflow so turbulences near the ventilation holes are eliminated. Owing to the low rotation and passive mode under 20% load, the fan shouldn't wear as much as other fans do in actively cooled PSUs.