Appearance and Specifications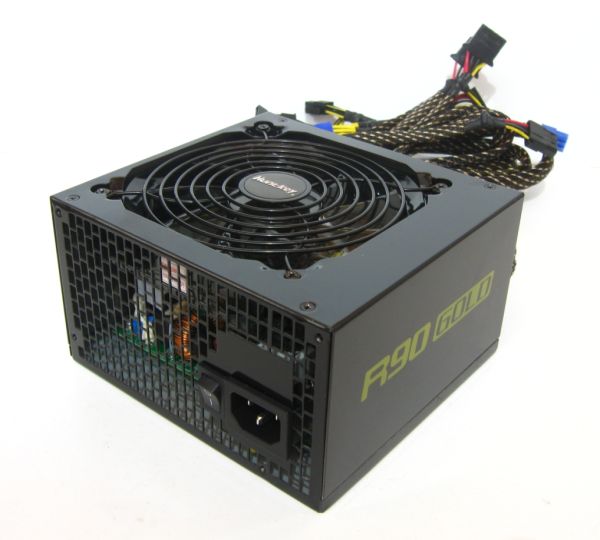 Our review sample came without retail packaging, so we'll jump straight to the design and appearance. Above is the R90, with large rectangular cutouts for the rear ventilation. That's a standard HuntKey trait, as opposed to the hexagon/honeycomb ventilation used on many other PSUs. The R90 has a matte black finish, transparent fan blades, and cable sleeving that could easily be mistaken for something from Enermax. It's a decent looking, understated design and the case is only 14cm long.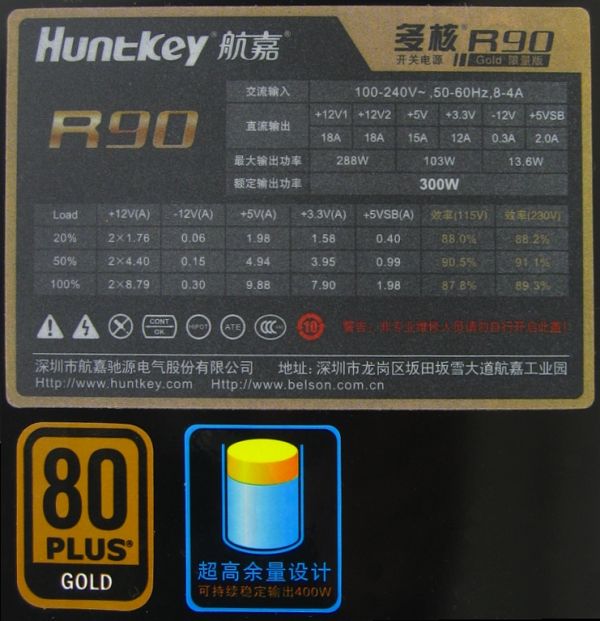 Given the 80 Plus Gold certification, the use of DC-to-RC VRMs should be too surprising, but it's not something we typically see in the 300W market. Most of the power comes on the two +12V rails and we tested OCP at room temperature. OCP kicked in at 28A, which is definitely more than you'd normally get from a 300W PSU. However, the smaller rails can deliver up to around 100W for peripheral hardware and HDDs/SSDs; that means in typical PCs you'll have less than 28A on the +12V rail to work with (like all DC-to-DC PSUs).
That should still be sufficient for running a moderate midrange or lower GPU. HuntKey informs us that up to a single GeForce GTX 260 or 460 (and maybe even a 560 Ti if your CPU isn't too extreme) should work; on the AMD side, that equates to a single Radeon HD 5850 or 6950 or lower (and you might even manage a 6970 if your CPU isn't too demanding). Then again, erring on the side of caution might not be a bad idea, in which case the HD 6850 and GTS 450 would be a more reasonable limit.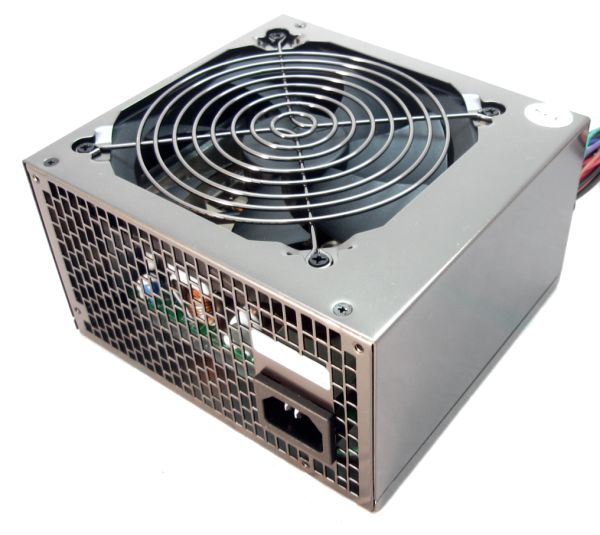 The Jumper 300G has a slightly different appearance. Gone is the matte black exterior, replaced by a shiny silver casing. The cable sleeving is also missing, and the fan grille is different. Internally, the units are the same, but the American market will be getting this rather vanilla looking version.