Features and Delivery Contents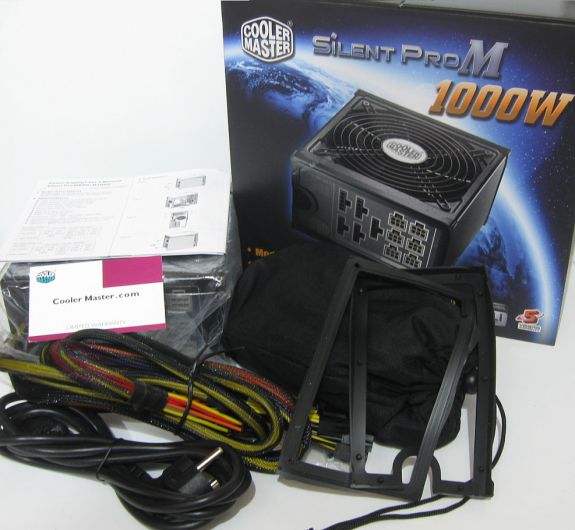 The delivery content is very generous and includes the modular connectors in a separate bag. In addition to the power cord and a set of screws, two anti-vibration frames are also included, along with the standard installation manual. A small card points out that the product has to be registered online to get the full 5-year of warranty.
The ATX 2.3-PSU is "SLI Ready" as usual in this power class. As a special feature, Cooler Master wants to focus on the heat sinks. These are aluminium sheets complemented with copper plates (which increase the total volume of the heat sink) on the semiconductors. The copper should help dissipate the heat much better. The PSU dimensions are 150 (w) x 86 (h) x 165 (l) mm and Cooler Master promotes the single +12V rail and a Japanese electrolytic capacitor for filtering. The product homepage emphasizes the protection-IC and the flat cables as interesting features; the cables are the same as in preceding models.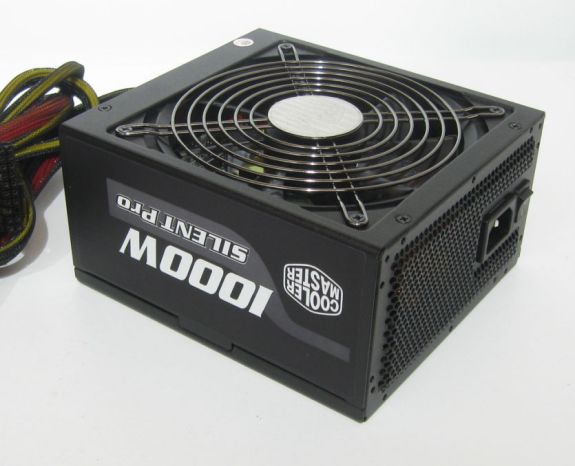 Cooler Master puts a lot of its efforts into the case of the PSU. Even though the grey surface and the stylistically confident aesthetics are not really part of our review criteria, the robust powder coating and the thickness of the material are nice features. The casing in particular should help shield other devices from electromagnetic interference. The rear side with the small honeycombed ventilation holes is also very sturdy and doesn't show the flex typical in other power supplies on this area. A small power switch is right next to the AC-inlet. The Cooler Master logo is visible on one side as well as on the fan grill.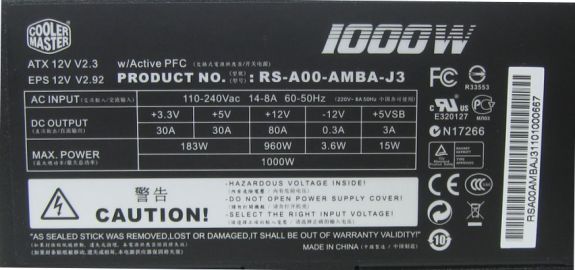 Like previously mentioned the Silent Pro uses a single +12V rail, rated at 80 amps and measured generously. The smaller +3.3V and +5V rails are specified at 30A each and should deliver 183 watts, which will be considered in our load tests.