Cold Test Results (~22°C Ambient)
For the testing of PSUs, we are using high precision electronic loads with a maximum power draw of 2700 Watts, a Rigol DS5042M 40 MHz oscilloscope, an Extech 380803 power analyzer, two high precision UNI-T UT-325 digital thermometers, an Extech HD600 SPL meter, a self-designed hotbox and various other bits and parts. For a thorough explanation of our testing methodology and more details on our equipment, please refer to our How We Test PSUs - 2014 Pipeline post.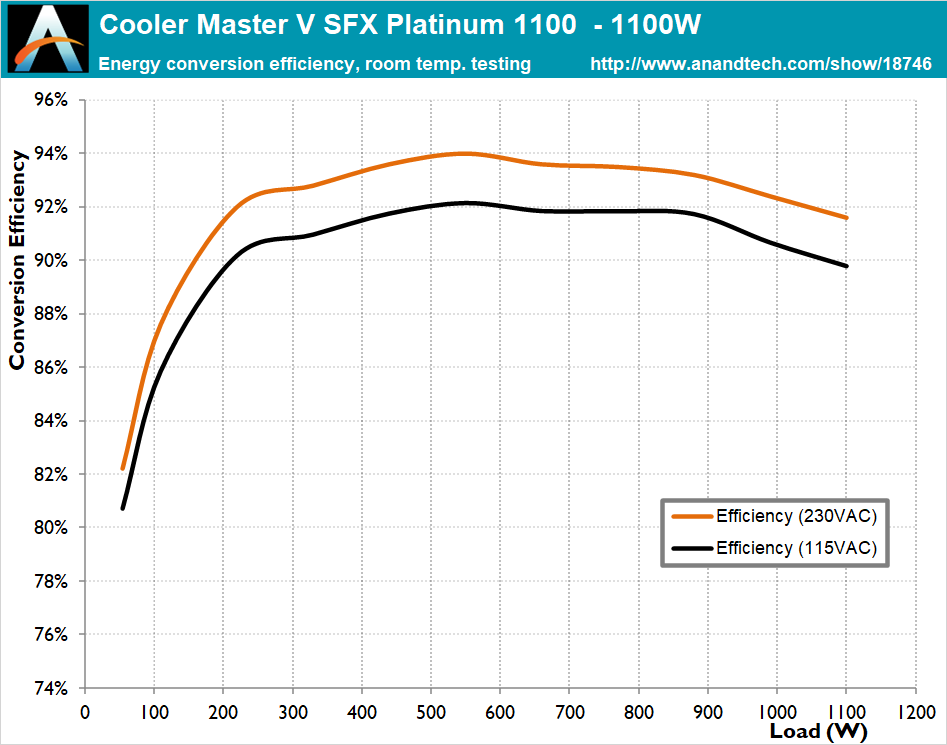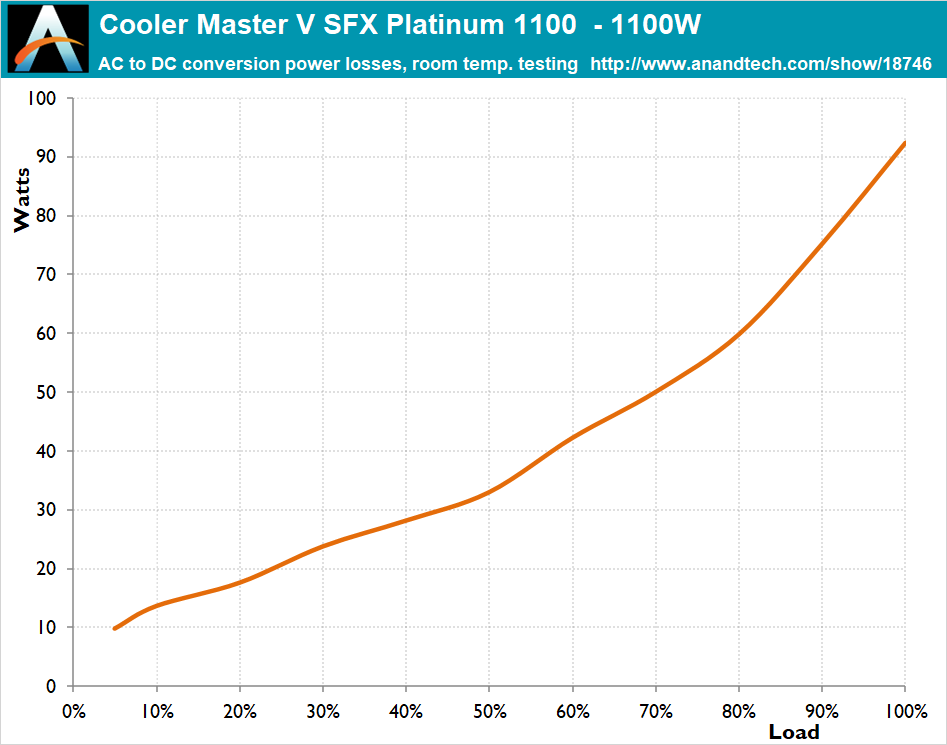 The efficiency of the Cooler Master V SFX Platinum 1100 is exceptional, with it being one of the very few units that meets the 80Plus certification regardless of the voltage input. It is significantly more efficient when powered via an 230V AC source, with an average efficiency of 93% across the nominal load range. That figure drops down to 91.3% when the unit is powered from a 115V AC source, but that still is very high and the PSU easily meets the 80Plus Platinum certification requirements.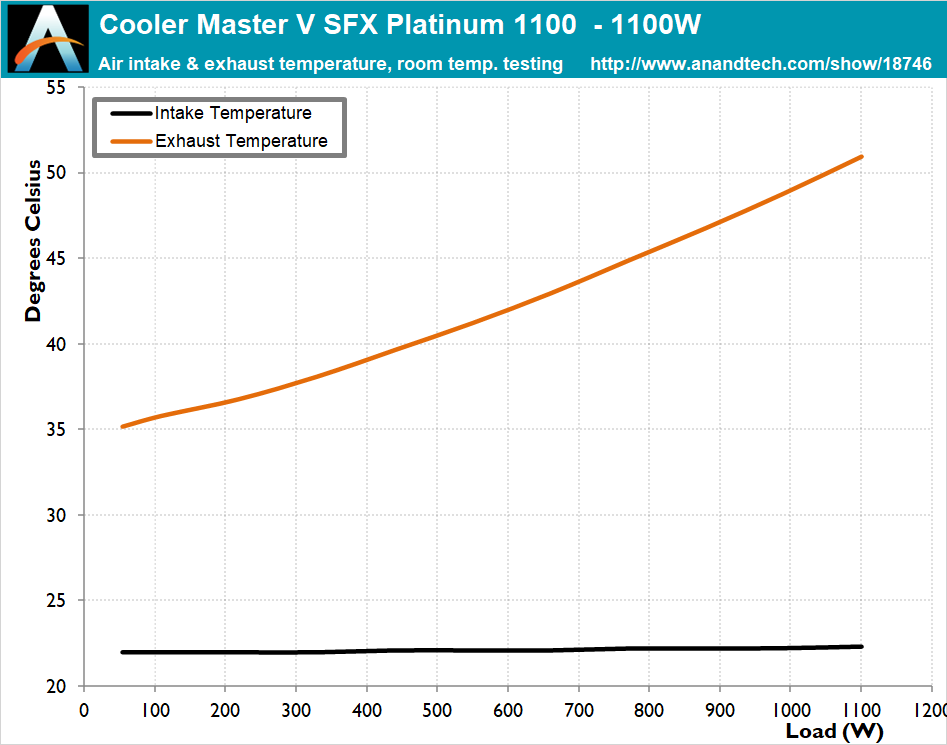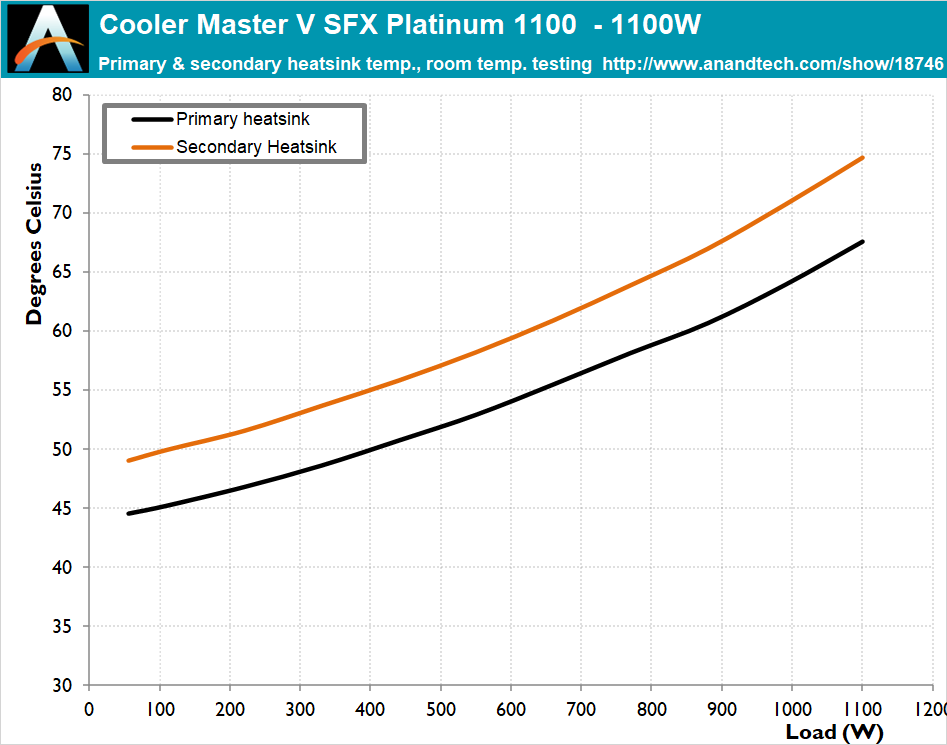 Due to the very high efficiency, the thermal losses are low, thus we would normally expect to see very low internal temperatures. This is not the case here because the V SFX Platinum 1100 is very dense and its cooling capacity much lower than that of a comparable ATX unit, expectedly resulting to higher-than-regular internal temperatures. Nevertheless, these temperature figures are perfectly safe for the unit.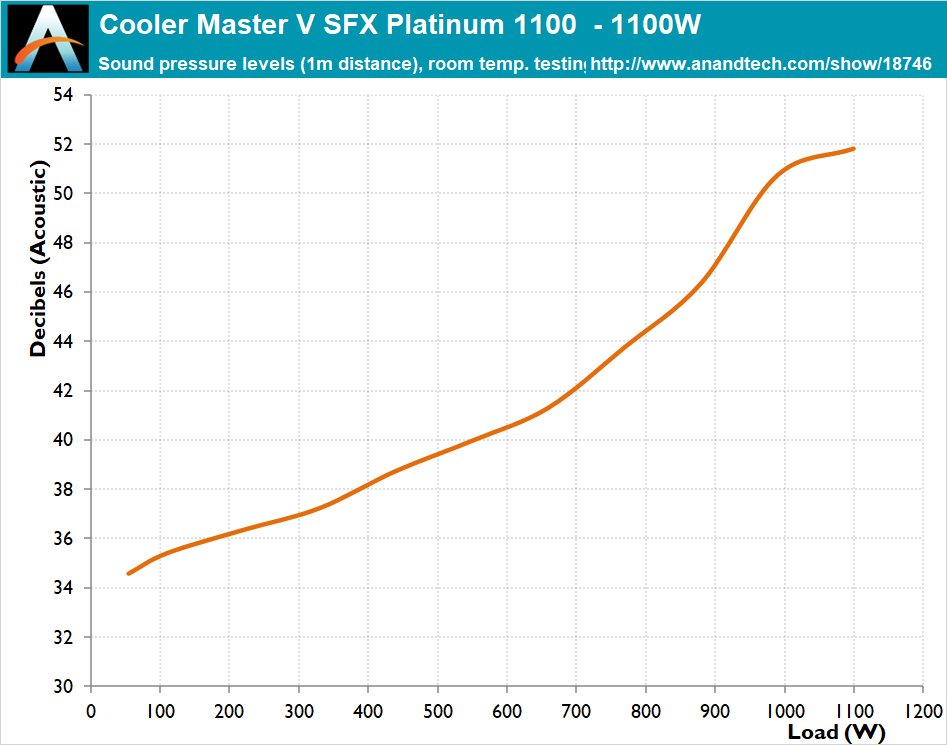 As expected from such a compact and power-dense unit, the designer did not risk having a fanless operation mode, which also led to fewer components for the thermal control circuit and saved a bit of precious space. The 92 mm fan will start immediately once the PSU is powered on but does stay relatively quiet while the load is low. It will speed up depending on the load, slowly at first but abruptly once the load is higher than 700 Watts. The PSU does get very loud when the load is very high, but not unexpectedly so – despite the high efficiency, its very compact dimensions and small cooling fan fashion a challenging cooling design.