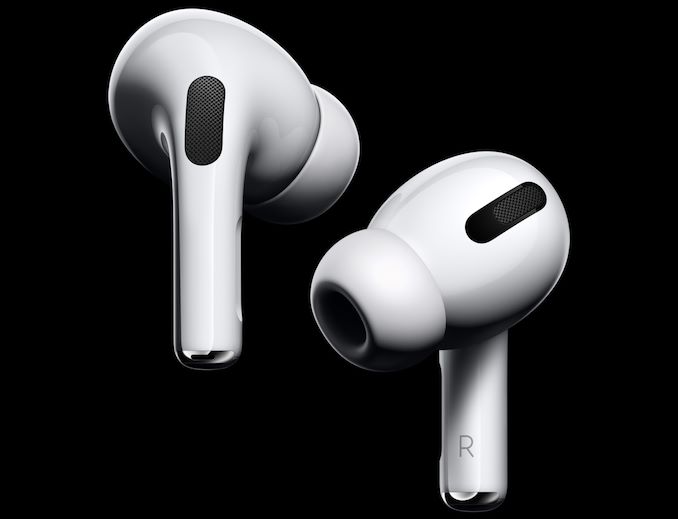 Apple today has introduced a new version of its AirPods wireless earbuds, which the company is calling the AirPods Pro. Designed to be an even more premium version of Apple's earbuds, the AirPods Pro features a revamped design that is equipped with a custom high dynamic range amplifier, as well as adding support for active noise cancellation. And with a price tag of $249, Apple's high-end earbuds will carry a price premium to match its new premium features.
Apple's AirPods Pro is based on the company's H1 system-in-package, the same SiP that is used for the 2nd Generation AirPods introduced earlier this year. The new earbuds feature a new design with soft silicone ear tips (the company will ship AirPods Pro with three different tips) as well as new vent system that promises to minimize the discomfort of using the in-ear headphones. The earbuds come with a new custom high dynamic range amplifier, which is used to power a low-distortion speaker that can provide bass down to 20 Hz. Meanwhile, according to Apple the H1 SiP as well as the Adaptive EQ technology automatically tunes low- and mid-frequencies of the audio according to the shape of an individual's ear.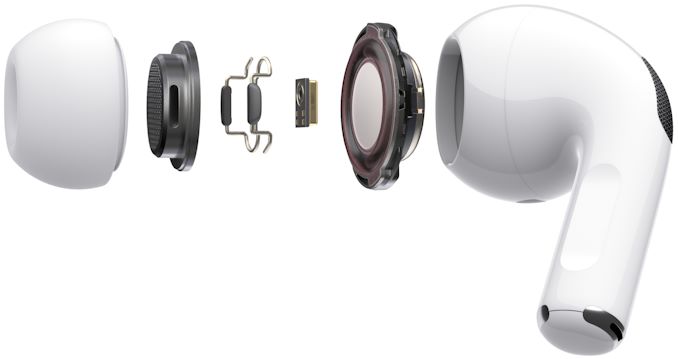 The sweat and water resistant AirPods Pro comes with outward-facing and inward-facing microphones. These are able to detect external sounds, allowing the headset to support active noise cancellation. According to Apple, the AirPods sample the environment at 200Hz, allowing them to quickly respond to changes in outside noise. Meanwhile the new AirPods also add a new feature that Apple is calling transparency mode, which that allows the user to hear the environment around them while using the earbuds, essentially offering an option to reduce/eliminate the noise-blocking properties of the earbuds.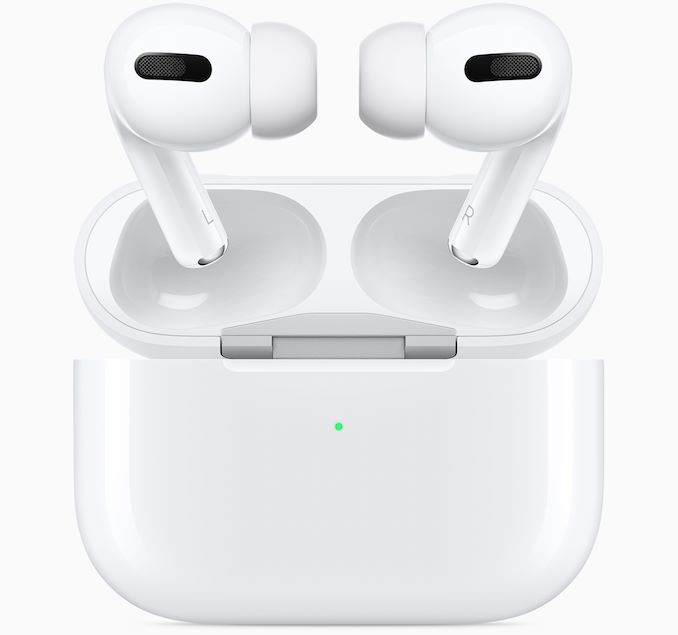 Meanwhile, the new AirPods also support an Ear Tip Fit Test, which can detect whether the headset has a good fit. And of course, the earbuds also fully support the usual AirPods features, including hands-free 'Hey Siri' functionality and everything that is derived from that.
Apple's AirPods Pro can work for up to 4.5 hours on one charge with ANC or Transparency mode activated, or for up to 5 hours without them. Talk time of the new headset is 3.5 hours.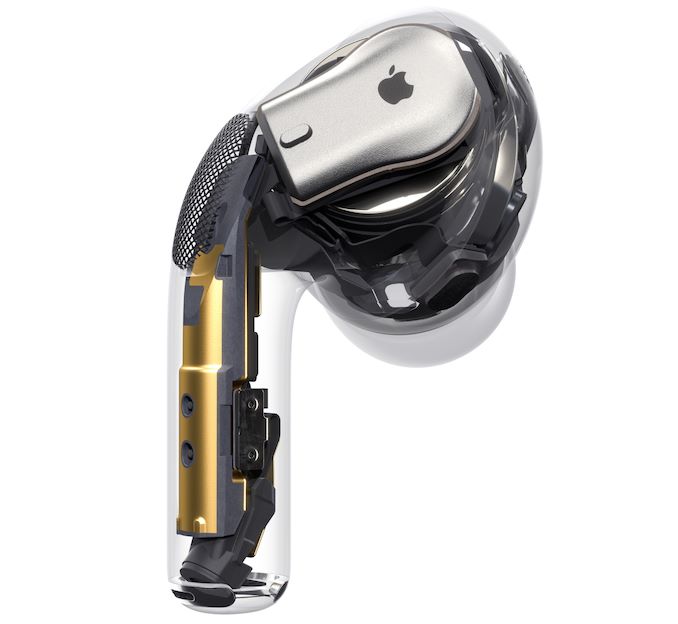 The new AirPods Pro are compatible with a variety of Apple's devices running iOS 13.2 or later, iPadOS 13.2 or later, watchOS 6.1 or later, tvOS 13.2 or later, or macOS Catalina 10.15.1 or later.
Apple's AirPods Pro with a wireless charging case will be available starting Wednesday, October 30 in the US and 25 other countries. In the US, the product will cost $249.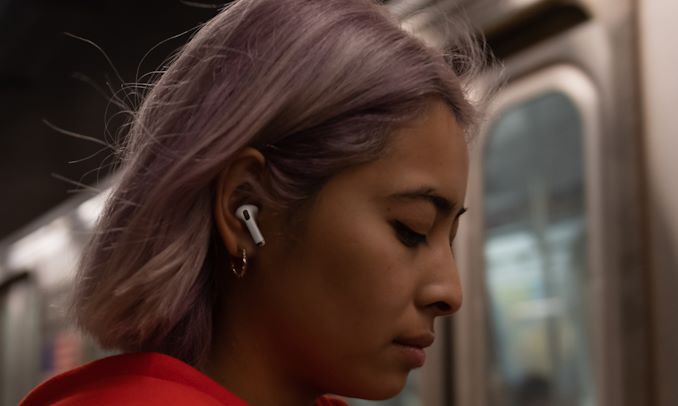 Related Reading:
Source: Apple