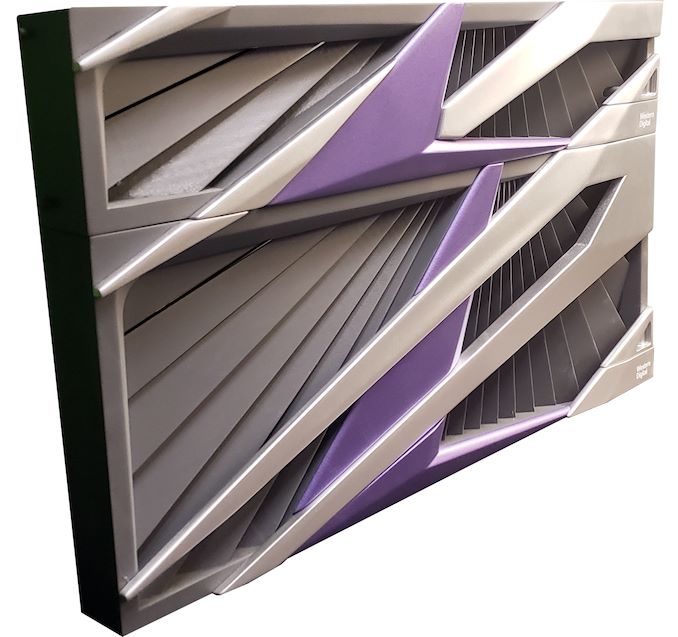 Western Digital has introduced its most affordable NVMe all-flash storage array, the new IntelliFlash N5100. The device offers up to 92 TB of raw NAND flash using SN200 NVMe SSDs, and can be further expanded when needed using additional 2U IntelliFlash SAS modules featuring 24 SAS drive bays, offering hundreds of terabytes of raw NAND flash. The IntelliFlash N5100 is aimed at customers who need to accelerate business applications, but who do not need extreme levels of performance at high prices.
Western Digital's IntelliFlash N-series NVMe all-flash arrays sit above the company's IntelliFlash HD-series all-flash and T-series hybrid-flash offering the lowest latency of around 200 µsec and the highest data transfer rates. The N-series family contains three types of arrays: the highest-end N5800, the mainstream N5200, and now the entry-level N5100. The top-of-the-range N5800 offers up to 1.7M sustained IOPS and up to 23 GB/s data throughput, the midrange N5200 provides up to 800K IOPS, whereas the entry-level N5100 features up to 400K sustained IOPS.
Western Digital's IntelliFlash N-series
N5100
N5200
N5800
Random Read/Write Performance
400K IOPS
800K IOPS
1.7M IOPS
Sustained Data Transfer Rate
?
?
23 GB/s
Latency
200 µsec
200 µsec
200 µsec
Maximum RAW Capacity
400 TB
1.4 PB
2.5 PB
All the Western Digital IntelliFlash N-series all-flash arrays are based on Intel's Xeon processors, and use WD's dual-active controller architecture in a 2U form-factor. The N5100-series AFAs can be expanded using 2U SAS-based HD-series AFAs that carry SSDs with up to 15.36 TB capacity (Ultrastar DC SS530) and providing up to 368 TB of raw NAND flash (in case of the HD2160 version) as well as 1 ms latency. Meanwhile, the IntelliFlash N5800 can support multiple IntelliFlash HD or 2U or 3U machines for a total raw NAND capacity of up to 2.5 PB.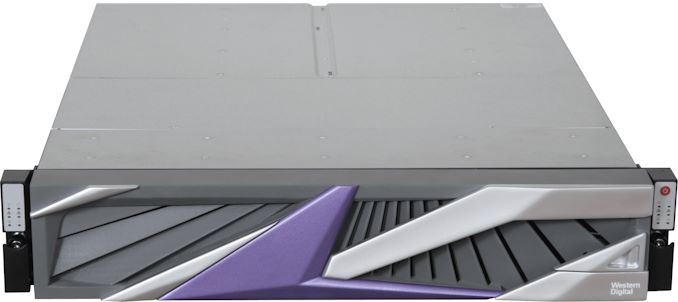 From software standpoint, all the latest IntelliFlash machines run Western Digital's IntelliFlash OE 3.10 operating system that supports block (FC, iSCSI) as well as file (NFS, CIFS, SMBv3) protocols and therefore are compatible with a variety of software from multiple vendors. Furthermore, the OS fully supports virtualization, data protection, data reduction, inline deduplication, and compression to improve performance, reliability, and increase effective capacity.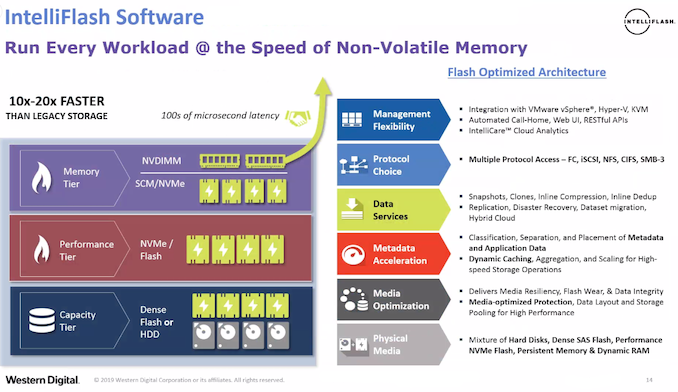 Interestingly, the IntelliFlash OE 3.10 adds support for Storage Class Memory as well as NVDIMMs to further boost their performance, but Western Digital does not disclose what kind of SCE and NVDIMMs are currently supported or which future configurations will be supported.
Western Digital's IntelliFlash N5100 AFAs will be available in the near future. Actual pricing will depend on exact configurations.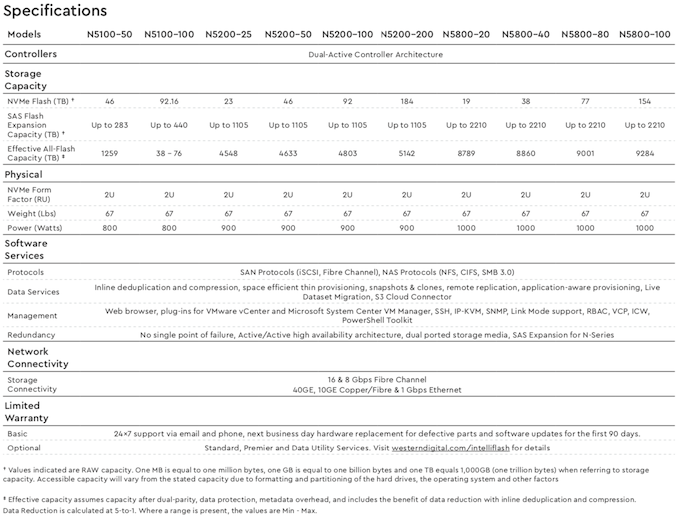 Related Reading:
Source: Western Digital