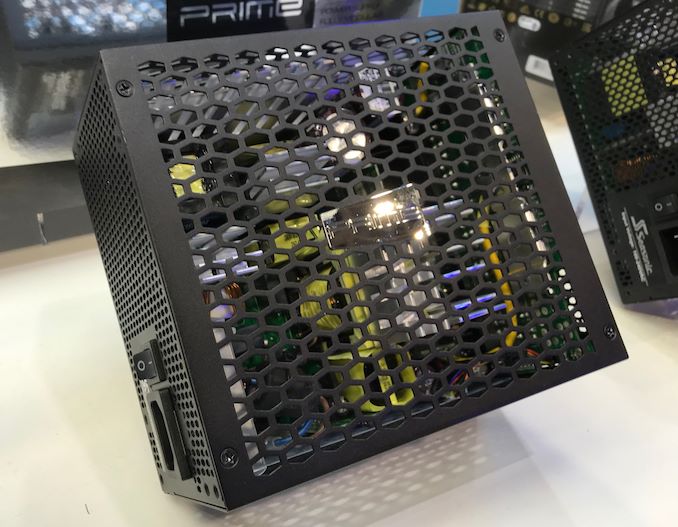 Seasonic demonstrated its upcoming Prime 700 W Titanium Fanless power supply at Computex. The PSU carries an 80Plus Titanium badge and will enable PC makers or enthusiasts to build whisper quite systems that still require lot of power.
Seasonic's Prime 700 W Titanium Fanless is a fully modular PSU compliant with ATX 2.4 as well as EPS (presumably v2.92) specifications, and equipped with two 4+4 CPU power connectors for 2P as well as HEDT motherboards. The power supply features high-quality aluminum capacitors, large heatsinks to cool down inductors as well as other components and supports Seasonic technologies such as MTLR (micro tolerance load regulation), and super low ripple noise (20 mV).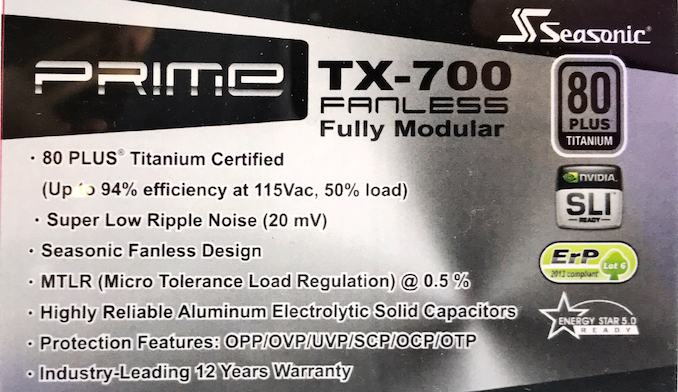 When it comes to connectivity, the Prime 700 W Titanium Fanless has everything needed for a contemporary high-performance desktop, including auxiliary 8-pin PCIe connectors, SATA power plugs, Molex power outputs, and so on.
To ensure safety, the PSU is equipped with over current, over power, over/under voltage, over temperature, and short circuit protection mechanisms. Meanwhile, to conform to the 80Plus Titanium requirements, the Prime TX-700 Fanless PSU is mandated to be at least 94% efficient under a 20%, 50% and 100% load as well as at least 90% efficient under a 10% load.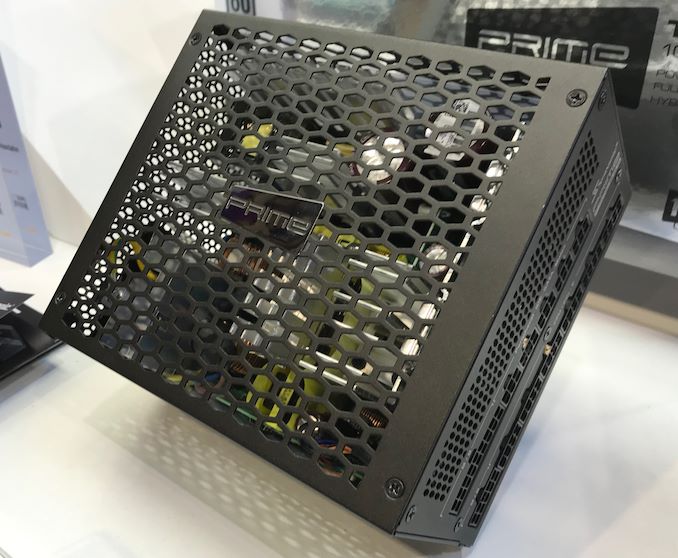 Like all high-end PSUs from Seasonic, the Prime TX-700 Fanless will be covered with a 12-year warranty. Seasonic does not want to set a firm launch timeframe for its Prime 700 W Titanium Fanless power supply just yet, but it seems to be sure that it will be released later this year or in early 2020. As for pricing, expect it to cost more than today's flagship Prime 600 W Titanium Fanless PSU.
Related Reading:
Want to keep up to date with all of our Computex 2019 Coverage?

Laptops

Hardware

Chips
Follow AnandTech's breaking news here!