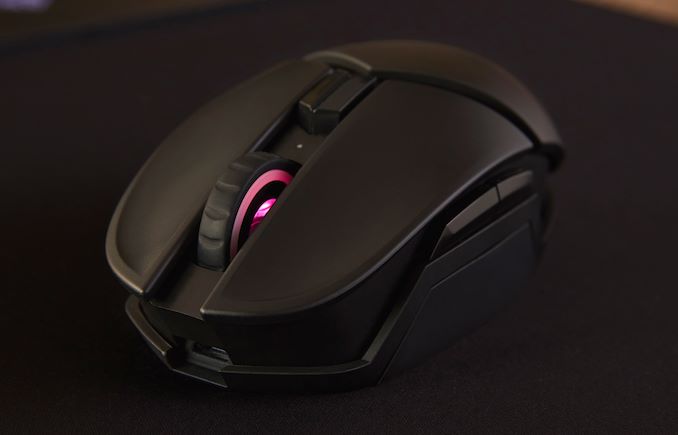 HP has introduced its new premium Omen-branded premium gaming peripherals: the Omen Photon mouse as well as the Omen Outpost mousepad. Featuring a sensor with a precision range of up to 16,000 DPI, the ambidextrous wireless Omen Photon mouse promises to offer an ultimate precision for this class of devices. Meanwhile, the Omen Outpost Qi-featuring charging mousepad promised to keep the Photon charged at all times. In addition, HP also announced its Omen line of clothing.
The Omen Photon Mouse
Featuring an ambidextrous shape, the HP Omen Photon wireless mouse is unique: it is one of a few gaming mice featuring an optical sensor with a maximum precision of 16,000 DPI (the mouse uses the PixArt PAW3335) along with a design that can be adjusted by users themselves. The mouse promises a 0.2 ms click response time because of its proprietary wireless technology, which is actually faster than response time offered by wired mice, according to HP.

The Omen Photon has 11 programmable buttons as well as programmable RGB LEDs to personalize its looks. Meanwhile, its buttons are rated for 50 million clicks, providing an extended durability.
The HP Omen Photon can be charged using a cable, or using the company's Omen Outpost Qi-enabled gaming mouse mat. The latter charges the mouse in 2.5 hours and the Photon can work for 50 house on one charge, according to the manufacturer. Just like the mouse, the Outpost features programmable RGB lighting.
As for compatibility, HP's Omen Photon can work with Windows 10 and MacOS 10.11-based PCs, Microsoft's Xbox One, and Sony's PlayStation 4 game consoles.
Pricing & Availability
HP plans to start sales of its Omen Photon Wireless Mouse in July for a price starting at $129.99. The Omen Outpost mat will be available at around the same time for $99.99.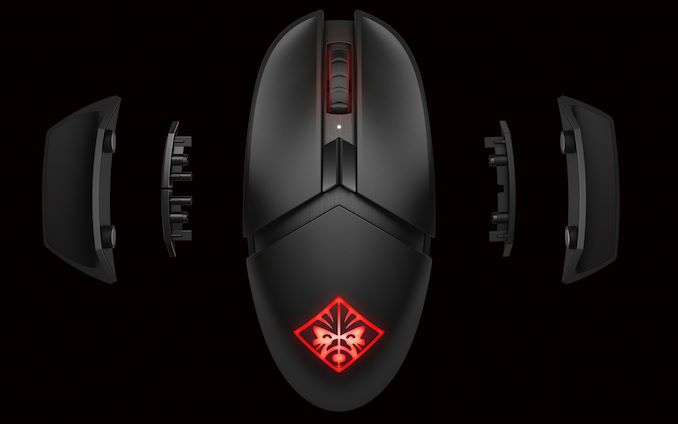 The introduction of an expensive and advanced mouse along with a high-end mousepad will naturally make HP's gaming lineup stronger and its PCs more attractive. Meanwhile, there is another aspect why the launch is important: it creates additional brand awareness for HP's gaming gear among a wide variety of users looking for advanced hardware.
The Importance of Branding
HP acquired Voodoo PC along with its Omen, Envy, and other trademarks back in 2006 as the market of gaming PCs was on the rise. During the economic turmoil of 2007 – 2010, HP released a number of promising Voodoo-branded products, but greatly reduced its focus on gaming in general, which ultimately lead to resignation of Rahul Sood, one of the pioneers of high-performance gaming PCs and the founder of legendary Voodoo PC, from the company.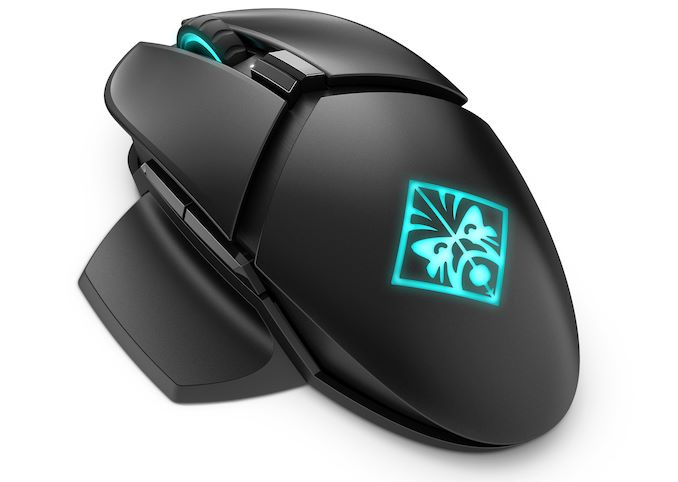 Sometime in 2011, at a different publication, I interviewed Rahul Sood to talk about gaming and PC business at large. Being a very smart person, Rahul told me loads of interesting things about importance of ecosystem, product lineups, hardware business operations, and branding. The market of high-performance gear — whether we are talking about luxurious fast cars or about gaming PCs — is convoluted and requires a special treatment that focuses around brand awareness. Ferrari sells a bunch of luxurious cars, yet Fiat makes money on the brand itself too. Whether these are F1-branded Ferrari caps or whether these are Ferrari-branded hoods, Fiat makes money. And it works in both ways, on the one hand the owner of the trademark sells devices, on the other hand these products create brand awareness and motivates people to buy more expensive things.
Inherited from Voodoo PC, the Omen brands is still here and the good news is that HP not only wants it to survive, but has been expanding its usage in the recent years. The launch of rather unique HP Omen-branded mouse will make this trademark accessible by the masses, which is very important.
Being a methodical player, HP also announced a collection of Omen-branded clothing. Including hoodies and T-shirts, this collection is designed for gamers at large. Made of cotton (at least it looks so), the HP Omen is available in a variety of models and colors.
Related Reading
Source: HP