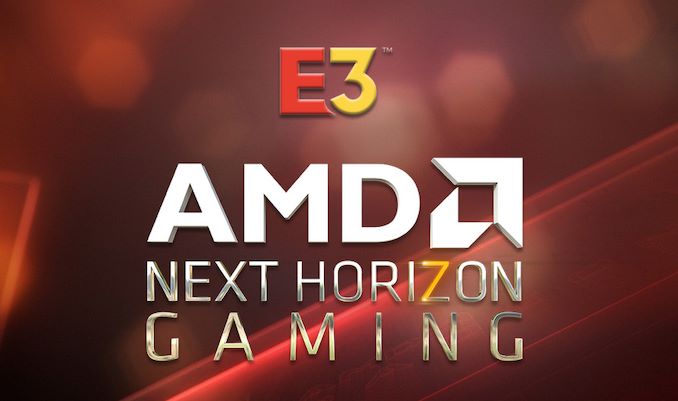 After taking a break from the annual Electronic Entertainment Expo for a few years, AMD is going to be returning to one of their own haunts. This morning the company is announcing that they will be holding a gaming-focused event at next month's show, where the company is promising to "unveil the next generation of AMD gaming products." And, as always, the June 10th keynote will be live streamed, ensuring that no one has an excuse for missing AMD's latest announcements.
As is typical for these event announcements, AMD is playing their (video) cards close to their proverbial chest. The short announcement for the Next Horizon Gaming event notes that the showcase will present "upcoming products and technologies that will power gaming from PC to console to cloud for years to come," with no further details on what will be presented. Historically however, AMD has preferred to use E3 for video card announcements and teases, as was the case in 2015 and 2016 with the Radeon R9 Fury X and Radeon RX 470 & 460 respectively.
Along those lines, according to AMD's most recent public roadmaps, the company expects to launch their first Navi architecture GPU in Q3 of this year. So while June is going to be a bit too early for a hard product launch according to that roadmap, it may be that the company is intending to unveil some information on specific products and the Navi architecture. This would be very similar to what AMD did for the Radeon R9 Fury X launch, which had a Q3 (July) launch date.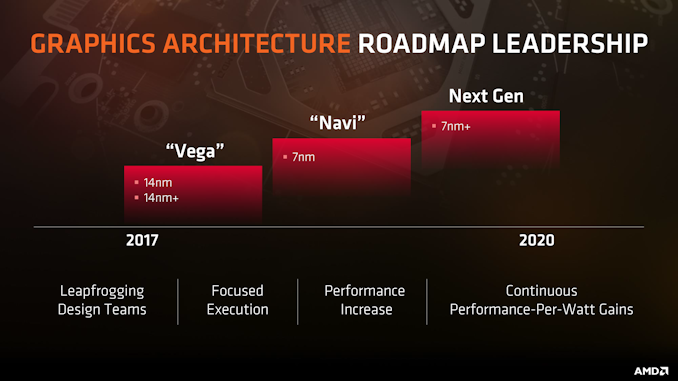 What's less obvious, however, is how AMD is going to stagger out their product announcements between E3 and Computex. With a mere two weeks between the shows and keynotes scheduled for both, AMD will want something important for both shows. So whether this means AMD splits up the shows based on CPU/GPU or client/gaming subjects remains to be seen – though it would be unusual for AMD to use E3 to make a major CPU announcement.
As for the event itself, unlike the 2015/2016 events, AMD isn't splitting the bill with the PC Gaming show, which the company pulled out of in 2017. Instead this is going to be an AMD-exclusive event, so hopefully it will be a more focused affair than AMD's past efforts. Though make no mistake, this is an E3 keynote rather than a technical presentation – complete with host Geoff Keighley – so while Dr. Lisa Su is presenting, expect to see AMD playing to the E3 crowd who are just getting out of the Ubisoft keynote.
For remote attendees, AMD will be streaming the Next Horizon Gaming event through their YouTube channel. Meanwhile AMD is also opening the doors to the local public, who can register to attend starting today. The keynote itself kicks off Monday, June 10th at 3pm Pacific (22:00 UTC).
Finally, AMD this week has also confirmed its Computex streaming plans. The previously announced CEO Keynote will be streamed via AMD's Computex website. That presentation starts on May 27th at 10am Taipei Standard Time (02:00 UTC; or May 26th at 7pm Pacific).
Source: AMD