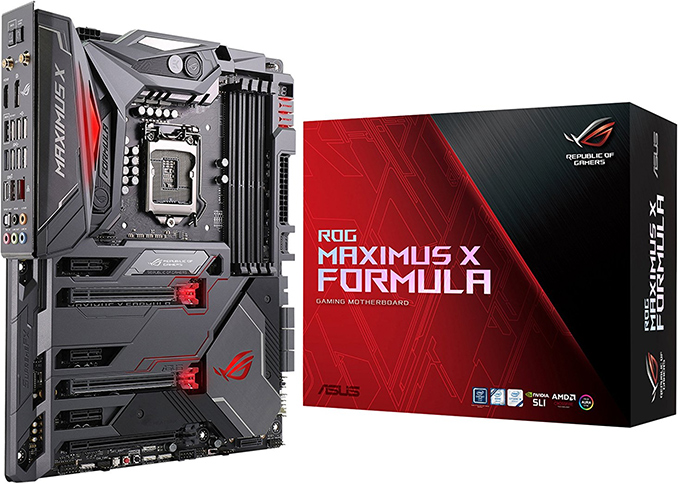 ASUS on Tuesday released new BIOS versions for Intel's 300-series motherboards, adding support for Intel's not-so-secret upcoming Core i3/i5/i7 9000-series processors. With the addition of ASUS, now all of the "Big 3" motherboard manufacturers have publicly added support for Intel's future CPUs to their existing platforms.
At present, 64 motherboards from ASUS based on Intel's Z370, H370, Q370, B360, and H310 chipsets support the forthcoming Intel's 9th Gen Core i processors. This is the longest list of mainboards that already support the future CPUs among all top makers of motherboards. All the aforementioned motherboards also work with Intel's Coffee Lake CPUs with up to six cores that use LGA1151 v2 packaging.
Intel's 9th Gen Core processors are projected to be announced in the coming weeks and hit the market shortly after that. Intel has not formally confirmed the chips, but it is expected that the new CPUs will use Intel's Coffee Lake/Kaby Lake microarchitecture, will have up to eight cores, and will be produced using a 14 nm process technology.
ASUS' Motherboards Supporting Intel's 9th Gen Core CPUs
Chipset
Model
Intel Z370
ROG MAXIMUS X FORMULA
ROG MAXIMUS X CODE
ROG MAXIMUS X APEX
ROG MAXIMUS X HERO (WI-FI AC)
ROG MAXIMUS X HERO
ROG STRIX Z370-E GAMING
ROG STRIX Z370-F GAMING
ROG STRIX Z370-H GAMING
ROG STRIX Z370-G GAMING
ROG STRIX Z370-G GAMING (WI-FI AC)
PRIME Z370-A
TUF Z370-PRO GAMING
TUF Z370-PLUS GAMING
PRIME Z370-P
ROG STRIX Z370-I GAMING
Intel H370
ROG STRIX H370-F GAMING
ROG STRIX H370-I GAMING
TUF H370-PRO GAMING (WI-FI)
TUF H370-PRO GAMING
PRIME H370-A
PRIME H370-PLUS
PRIME H370M-PLUS
Intel Q370
PRIME Q370M-C
Intel B360
ROG STRIX B360-H GAMING/OPTANE
ROG STRIX B360-H GAMING
ROG STRIX B360-F GAMING
ROG STRIX B360-G GAMING
ROG STRIX B360-I GAMING
TUF B360-PRO GAMING (WI-FI)
TUF B360-PRO GAMING
TUF B360-PLUS GAMING
TUF B360-PLUS GAMING S
TUF B360M-E GAMING
TUF B360M-PLUS GAMING
TUF B360M-PLUS GAMING S
TUF B360M-PLUS GAMING/BR
PRIME B360-PLUS
PRIME B360M-A
PRIME B360M-C
PRIME B360M-D
PRIME B360M-K
CSM PRO-E3
EX-B360M-V
EX-B360M-V3
EX-B360M-V5
Intel H310
TUF H310-PLUS GAMING
PRIME H310-PLUS
TUF H310M-PLUS GAMING
TUF H310M-PLUS GAMING/BR
PRIME H310M-A
PRIME H310M-C
PRIME H310I-PLUS
PRIME H310M-E/BR
PRIME H310M-E
PRIME H310M-K
PRIME H310M-D
PRIME H310T
CSM PRO-E1
PRIME H310T2
EX-H310M-X
EX-H310M-V3
PRIME H310M-A R2.0
PRIME H310M-K R2.0
PRIME H310M-E R2.0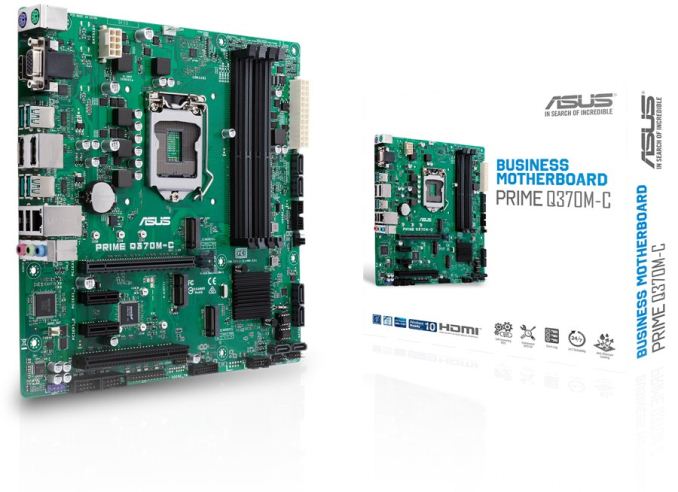 Related Reading:
Source: ASUS