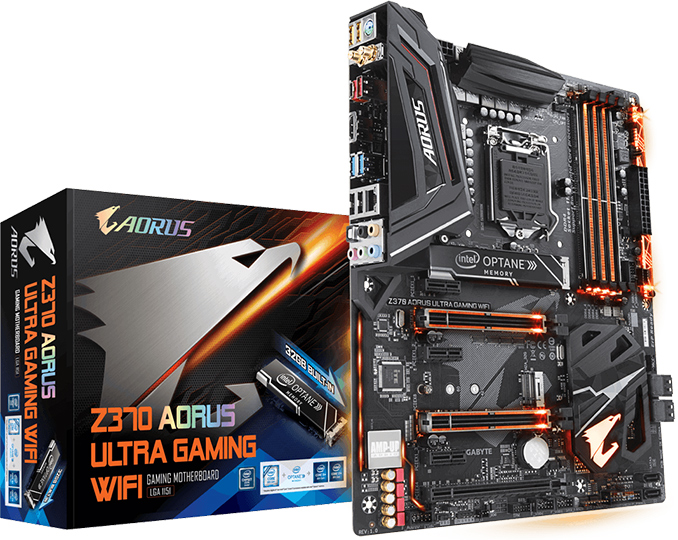 GIGABYTE has released new BIOS versions for its motherboards based on Intel's 300-series chipsets, which add support for the upcoming 9th Generation Core i3/i5/i7 processors. The release reaffirms that Intel's forthcoming CPUs will work on motherboards that are already available.
As of now, 58 motherboards from GIGABYTE based on Intel's Z370, H370, B360, and H310 chipsets support Intel's upcoming Core i3/i5/i7 9000-series processors with the latest BIOS (see the whole list in the table below). Previously MSI added support for Intel's new CPUs to its Z370-based mainboards.
GIGABYTE's Motherboards Supporting Intel's 9th Gen Core CPUs
Chipset
Model
Intel Z370
Z370 AORUS ULTRA GAMING WIFI-OP
Z370 AORUS Gaming 3
Z370 AORUS Ultra Gaming
Z370M D3H
Z370 AORUS GAMING 7-OP
Z370 AORUS Gaming 5
Z370 HD3
Z370M DS3H
Z370 AORUS ULTRA GAMING 2.0
Z370 AORUS Gaming 7
Z370 HD3-OP
Z370N WIFI
Z370 AORUS ULTRA GAMING 2.0-OP
Z370 AORUS GAMING WIFI
Z370 HD3P
Z370P D3
Z370 AORUS ULTRA GAMING WIFI
Z370 AORUS Gaming K3
Z370 UD3H
Z370XP SLI
Intel H370
H370 AORUS GAMING 3 WIFI
H370 AORUS GAMING 3
H370M D3H GSM
H370M DS3H
H370M D3H
H370 HD3
H370N WIFI
Intel B360
B360 AORUS GAMING 3 WIFI
B360 AORUS GAMING 3
B360M AORUS GAMING 3
B360 HD3
B360M GAMING HD
B360 HD3P
B360M D2V
B360M D3H
B360N AORUS GAMING WIFI
B360M D3P
B360M D3V
B360M DS3H
B360M H
B360M HD3
B360N WIFI
Intel H310
H310M S2H (rev. 1.0)
H310M DS2 2.0
H310 D3
H310M A
H310M S2H (rev. 1.1)
H310M DS2
H310M DS2V
H310M H
H310M H 2.0
H310M HD2
H310M S2
H310M S2V
H310M S2 2.0
H310M S2P
H310N
Intel is expected to announce its 9th Gen Core processors in the coming weeks. The new chips will rely on Intel's Coffee Lake/Kaby Lake microarchitecture, will feature up to eight cores, and will be made using a 14 nm process technology. Intel has not formally confirmed specs or features of its upcoming chips.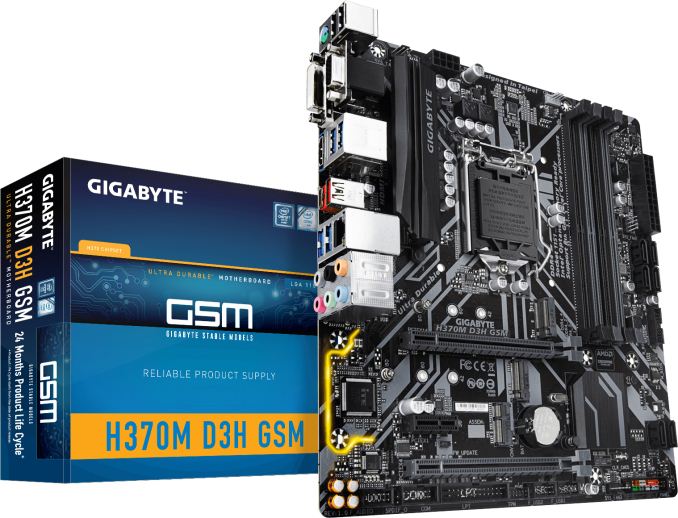 Related Reading:
Source: GIGABYTE