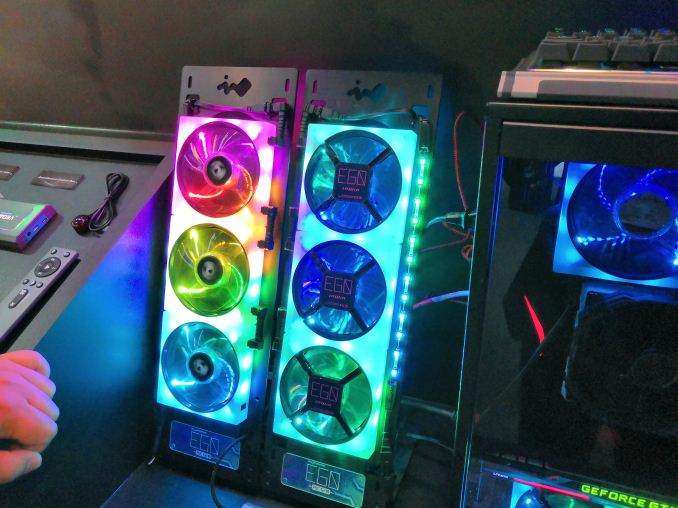 If you are not completely frustrated by RGB LED components by now, this might put you over the top. The Ego fan from InWin is designed to be the ultimate RGB LED fan by using a silicone diffuser around the edges of the fan to give a software and cleaner LED experience.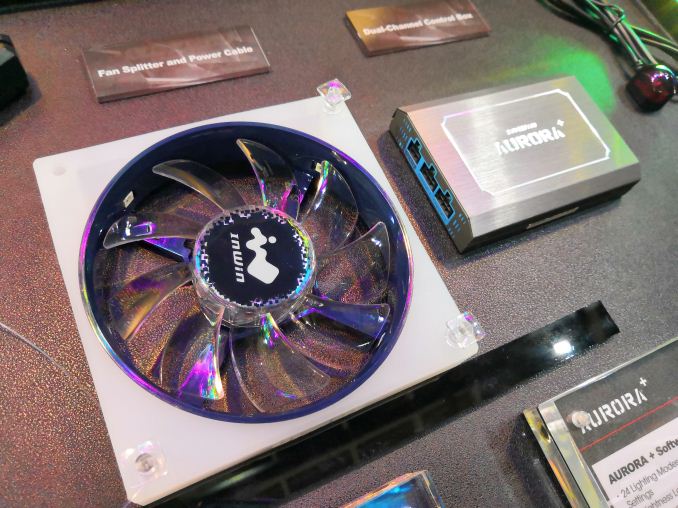 This silicone diffuser also allows InWin to place more RGB LEDs inside without overpowering the emitted light, but also contributes to the cleaner look. I'm not one for RGB for the sake of RGB, however these fans have one of the best implementations of RGB I've seen on any PC component so far (the G.Skill Royal DRAM is pretty good too).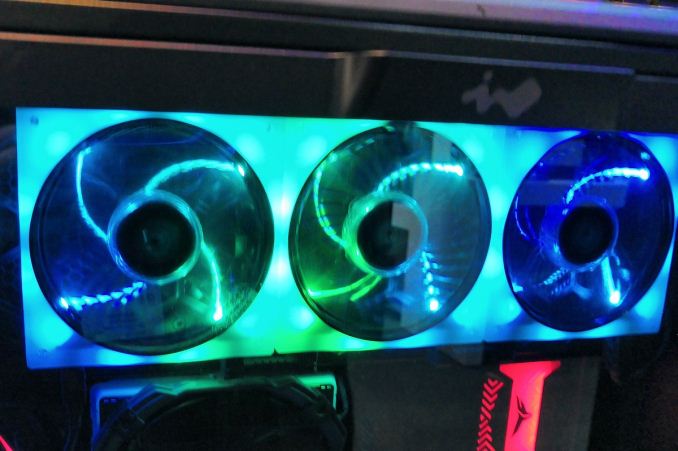 Because of having more LEDs (12 outside, 4 inside) than a standard fan, and the fact that the fans can be daisy chained for better control, when using an all-white color, the power draw can result in a brightness decrease over the length of the daisy chain – in order to combat this InWin also supplies power strips that ensure power is distributed evenly across each fan. With these strips, InWin daisy chained what look like a couple of hundred fans together in the display.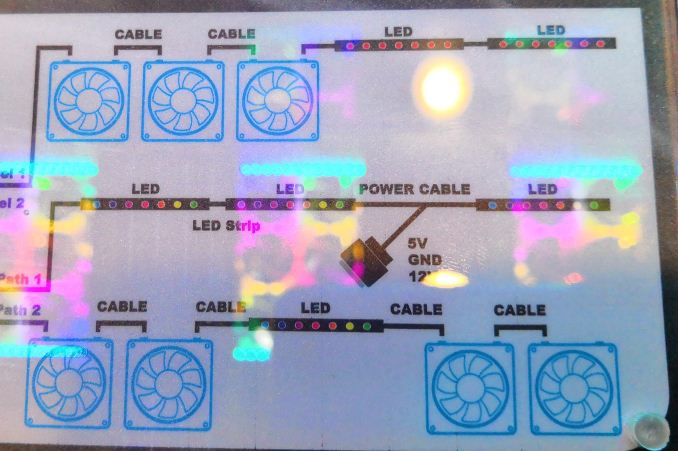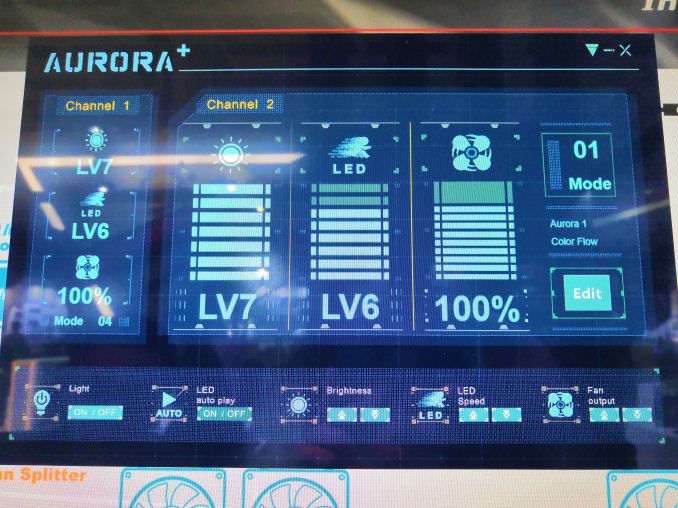 A kit of three fans is set to cost around $150, and comes with a controller box and software to manage the LEDs. InWin is also looking into a remote control for the setup. All this means that individual fans might come in around $50, which is a lot for a fan. It all depends how much a user or SI wants to implement a unified diffuse LED arrangement.
Want to keep up to date with all of our Computex 2018 Coverage?

Laptops

Hardware

Chips
Follow AnandTech's breaking news here!