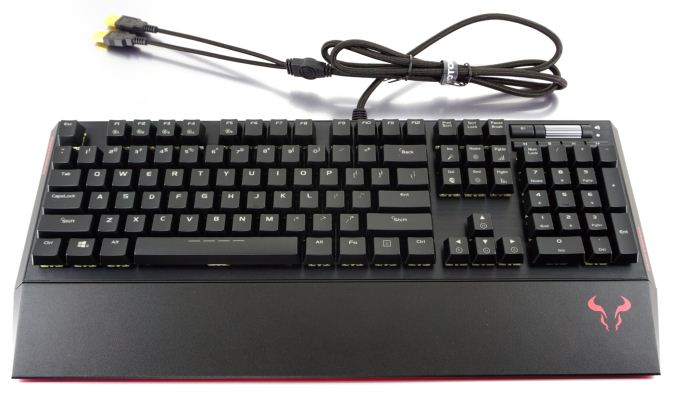 Riotoro is a relatively new company that came into the business in 2015. The company was founded by ex-Corsair and ex-NVIDIA employees who banded together to form their own new brand name. The company started with slow, cautious moves towards new product releases. One of their first products was the Prism CR1280, an RGB full tower case, unique at the time of its launch. Their first diversification attempt was with the cost-effective Riotoro Onyx PSUs a year ago. This year Riotoro is releasing multiple new products and diversifies towards other segments of the market, including gaming peripherals.
Jumping to the present, for today's review we are taking a look at Riotoro's first gaming mechanical keyboard, the Ghostwriter Prism. As the "Prism" designation in its name hints, one of its main features is RGB lighting. Unlike most products of the company, the Ghostwriter Prism is not a product aiming to compete in terms of cost-effectiveness but rather a fully-featured, high-performance device that comes to compete with the best mechanical keyboards available in the market.
Packaging and Bundle
Riotoro supplies the Ghostwriter Prism in a large, strong cardboard box with thick walls. The artwork is simple and focused on a picture of the keyboard itself but the box stands out a lot due to its striking red color. An additional paper ribbon wrapped around the box showcases the exact switches that the particular version comes with. Inside the box, the keyboard is protected with polyethylene foam pieces and is wrapped in a nylon bag.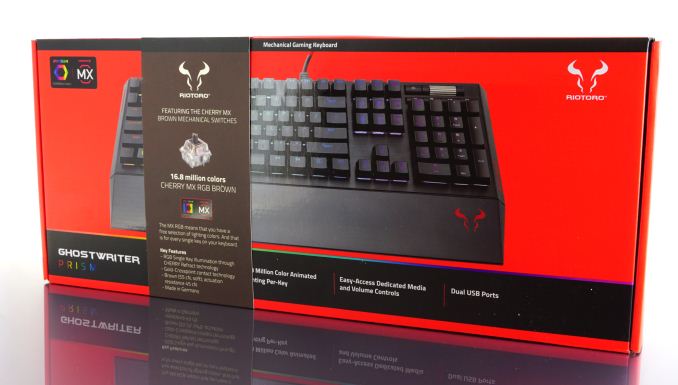 Inside the box, we found a basic but handy user's manual and an orange keycaps puller. There also is a large plastic palm rest that attached to the keyboard magnetically. The palm rest is simple, with only the company's logo printed in red at its top right corner.