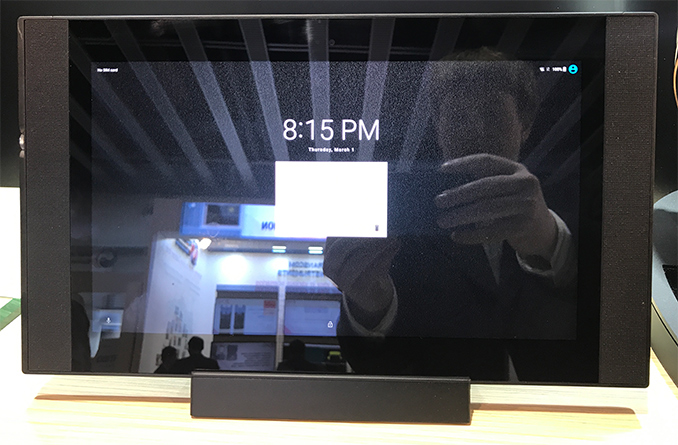 Onkyo has demonstrated a prototype of a tablet featuring a 4K display as well as a premium audio sub-system at MWC. The Granbeat Hi-Res Tablet tablet is aimed primarily at multimedia enthusiasts who would like to have UHD resolution as well as advanced audio with them when traveling and do not care much about portability.
The Onkyo Granbeat DP-CTX1 resembles a miniature television with stereo speakers and if it was not for official positioning, I would have thought that Onkyo was demonstrating a small TV. Nonetheless, this is a tablet based on Qualcomm's Snapdragon SoC (there is a report about usage of the SD835, but it could not be confirmed), featuring a 12.5-inch 4K UHD display and is running Android Oreo. The Granbeat DP-CTX1 will be equipped with 4 GB of RAM and 64 GB of storage (expandable using microSD cards) when it becomes available later this year, but the prototype showcased at MWC only featured 16 GB of NAND flash.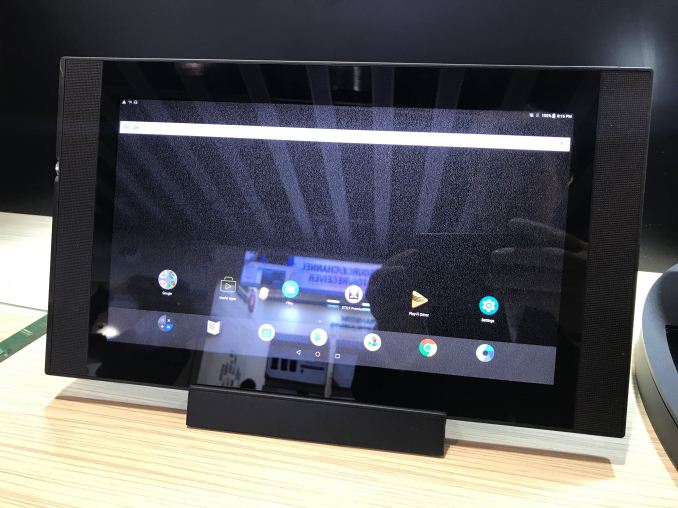 In addition to the premium display, the Onkyo Granbeat DP-CTX1 features a first-class DTX: X Premium-badged audio sub-system comprised of four independent ODND (Onkyo Double-Molding Diaphragm) speakers with two ESS Sabre ES9018KDM DACs and two ESS Sabre 9601K amplifiers (the same DACs and amplifiers are used inside the Onkyo Granbeat DP-CMX1 smartphone). Finally, the Granbeat Hi-Res Tablet will support DTS Play-Fi technology to connect to appropriate audio equipment wirelessly.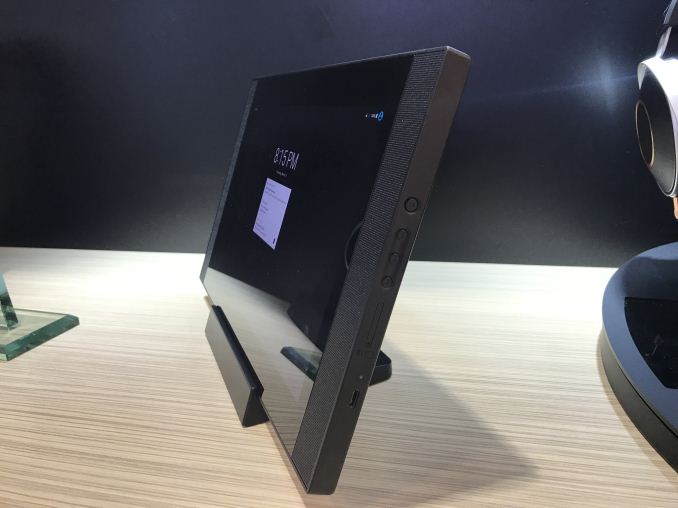 Speaking of connectivity and audio/video equipment. Because of its positioning primarily as a multimedia solution for A/V enthusiasts, the Onkyo Granbeat DP-CTX1 will ship with a docking station that can be attached to other A/V equipment via an HDMI interface. The tablet also has a 3.5-mm and a 2.5-mm audio connector for headphones and other audio devices, as well as a USB Type-C header to connect to regular PCs and various peripherals.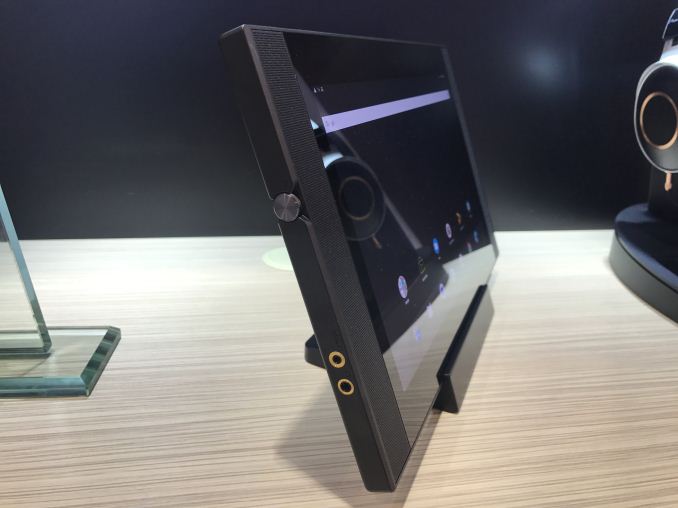 It is noteworthy that the Onkyo Granbeat tablet is still a regular tablet with all functions that one comes to expect from this kind of devices. The tablet has imaging capabilities, so it can be used to capture photos or make video calls. Like other advanced tablets, the Granbeat DP-CTX1 features 802.11ac Wi-Fi as well as an integrated 4G/LTE modem (at least, on the prototype demonstrated at MWC).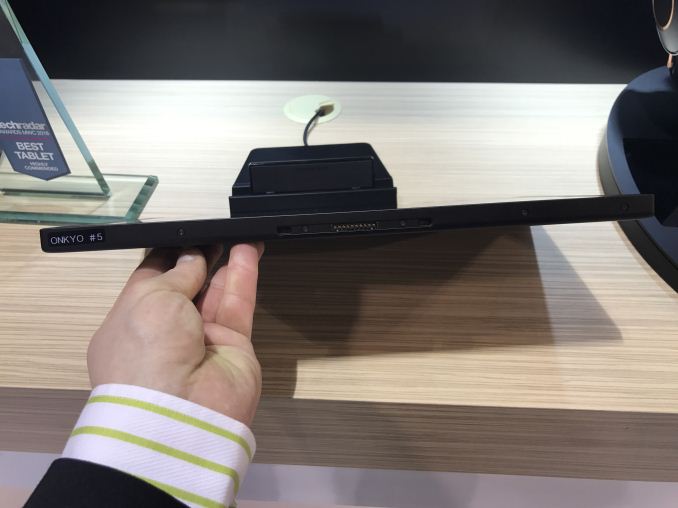 Onkyo is not yet disclosing when it plans to release the Granbeat DP-CTX1 commercially and what price tag will it carry. Since the company is demonstrating the tablet as early as MWC, it is safe to assume that it will be launched this year. As for MSRP, the DP-CTX1 is an ultra-premium product with a unique display and an advanced audio sub-system, so do not expect it to be cheap.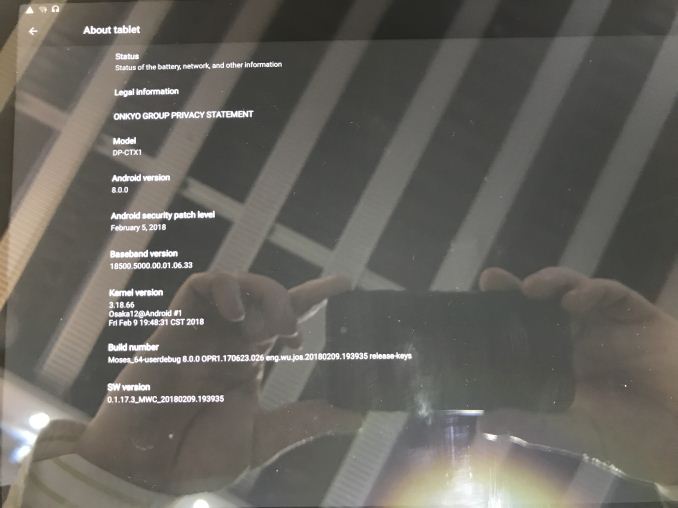 Related Reading: