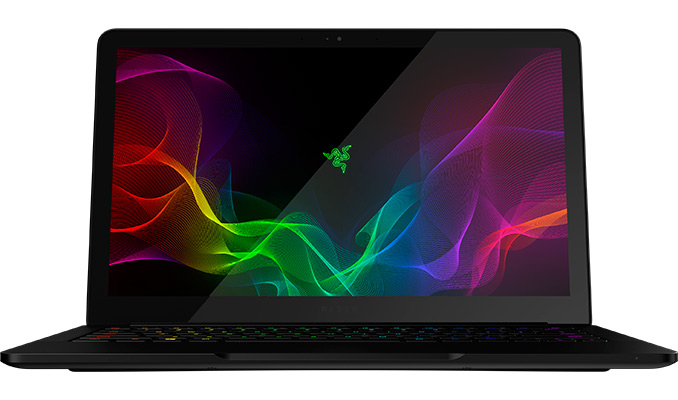 Razer this week has announced that the company is upgrading its 13.3" Blade Stealth laptop with Intel's new quad-core Core i7-8550U microprocessor, along with faster LPDDR3 memory. This marks the latest of several laptop vendors to capitalize on the launch of Intel's 8th Gen Core series of CPUs, integrating the new chips into their existing ultrabook designs.
Besides shipping with Intel's Core i7-8550U, the updated Razer Blade Stealth 13.3" also comes standard with 16 GB of LPDDR3-2133 memory, as well as a 512 GB PCIe 3.0 x4 SSD. The laptop also retains support for Thunderbolt 3 and eGFX, allowing the integrated Intel UHD Graphics 620 to be augmented with AMD Radeon and NVIDIA GeForce video cards in an eGFX chassis. In either scenario, the upgraded Blade Stealth has the same 13.3" IGZO panel with a 3200×1800 resolution (QHD+), 400 nits brightness and offering 100% sRGB color gamut coverage as the model released in June.
Coming off of the heels of Intel's dual-core Kaby Lake-U CPUs, the big draw for the new Kaby Lake Refresh-U CPUs is of course the additional two CPU cores. For moderately-to-heavily threaded workloads that can use more than two cores, these newer quad-core CPUs can offer a sizable boost in performance. Interestingly, Razer also claims that the new version of the laptop has a longer battery life, despite the fact that the battery size is unchanged. That said, Razer hasn't left the laptop's chassis completely untouched; the quad-core Blade Stealth is slightly thicker than the predecessor, adding another 0.7mm over its predecessor.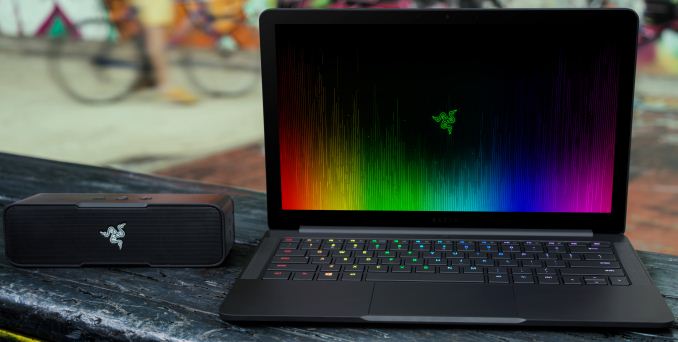 Otherwise when it comes to connectivity, the updated Blade Stealth 13.3" has all the same features as its predecessor does: a Killer Wireless AC 802.11ac + Bluetooth 4.1 module, an Intel Thunderbolt 3 controller supporting one USB Type-C port, two USB 3.0 connectors, an HDMI 2.0a display output, a 720p webcam, a TRRS audio port, an RGB-backlit Razer Chroma keyboard and so on. The system is equipped with the same 53.6 Wh lithium-ion polymer battery as the previous model, but Razer claims that the upgraded Blade Stealth can now last for 10 hours on one charge. In addition, the machine comes with a 65 W USB-C power adapter (up from 45 W for the earlier models) which hopefully means that it will also charge faster.
Razer Blade Stealth Laptops: Fall 2017, Default Configurations
13.3"/QHD+
Quad-Core
13.3"/QHD+
Dual-Core
12.5"/4K
Dual-Core
Display
Diagonal
13.3"
12.5"
Resolution
3200×1800
3840×2160
Brightness
400 cd/m²
unknown
CPU
Core i7-8550U
4C/8T
1.8 GHz/4 GHz
8 MB LLC
15 W
Core i7-7500U
2C/4T
2.7 GHz/3.5 GHz
4 MB LLC
15 W
Graphics
Intel HD Graphics 620
RAM
Capacity
16 GB
Type
LPDDR3-2133
LPDDR3-1866
Storage
512 GB SSD
256 GB SSD
512 GB/1 TB SSD
Wi-Fi
Killer 802.11ac Wi-Fi module
Bluetooth
4.1
USB
2 × USB Type-A
Thunderbolt
1 × Thunderbolt 3 port (USB Type-C)
Other I/O
HDMI 2.0a, 720p webcam, TRRS connector for audio, speakers, microphone
Dimensions
Height
13.8 mm/0.54"
13.1 mm/0.52"
Width
321 mm/12.6"
Depth
206 mm/8.1"
Weight
1.35 kg
2.98 lbs
1.33 kg
2.93 lbs
1.29 kg
2.84 lbs
Battery Life
10 hours
Price
$1699
$1399
$1349/$1749
The new quad-core Razer Blade Stealth 13.3" comes in CNC-milled aluminum chassis in black or gunmetal gray finish, but the chassis is 0.7 mm/0.02" thicker than the chassis used for the dual-core Blade Stealth 13.3". The new system in its default configuration (see the table above) is available for $1,699 from RazerStore.com in the U.S., Canada, France, United Kingdom, and Germany. This is a bit higher than the price of the older dual-core version, but Razer does not offer the new model with a 256 GB SSD, so the new model has higher baseline specifications.
On that note, it should be pointed out that the new quad-core version of the laptop adds to the existing Stealth family, rather than replacing it wholesale. The company and its partners also offer previous-gen Blade Stealth 13.3"/QHD+ laptops: the entry-level Blade Stealth with a 256 GB SSD is now available for $1349.99, whereas the higher-end Blade Stealth with a 1 TB SSD can be obtained with $1699.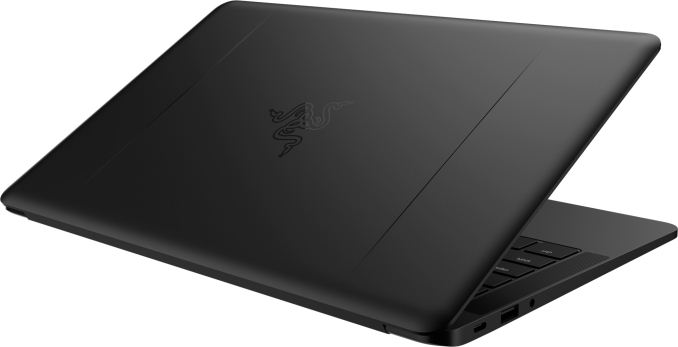 It is noteworthy that Razer is not upgrading the 12.5" version of the Blade Stealth that features a 4K UHD display, and it looks like this is a deliberate decision. The key feature of this notebook is its 4K UHD display that offers among the highest pixel density (for a laptop) in the industry, and along those lines the even smaller laptop isn't a great fit for the higher performing quad-core CPUs; at least not without some sacrifices to size or throttling.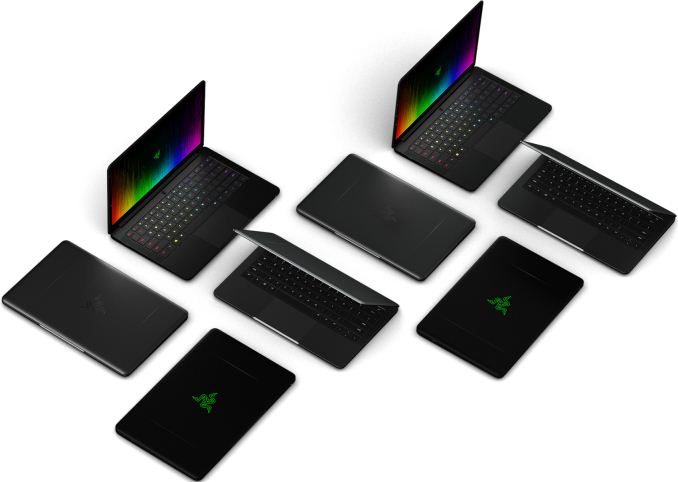 Related Reading:
Source: Razer