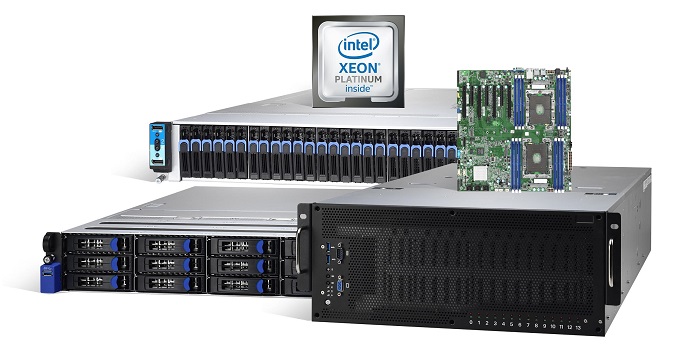 A few weeks ago we talked about Tyan's demonstration of two new HPC servers for high-performance computing and deep workloads, the Tyan FT77D-B7109 and FT48B-B1700. Tyan looks to continue updating their HPC server platform using Intel's newly launched Skylake-SP Xeons, and this week has added the GA88-B5631, TN200-B7108-X4S, and GT62F-B5630 to their lineup.
A peer-to-peer single root complex 1U server, the GA88-B5631 server platform can be used for cognitive computing workloads like AI and Machine Learning. This platform supports up to four Xeon Phi coprocessors and a full height / half length PCIe x16 card, allowing a networking adapter to reach speeds of up to 100 Gb/s with items like EDR InfiniBand or 100 Gigabit Ethernet. The server has 12 DIMM slots (6 channels) supporting capacities up to 384GB with RDIMMs, or up to 1536GB using 3DS (3 Dimensional Stacked)/LRDIMMs. As for connectivity, the server has two 10 GbE ports utilizing Intel's X550-AT2 controller, and another for IPMI duties. On the storage side of things, the GA88-B5631 has two SATA3 and two SATA-DOM (Disk on Module) ports. It supports RAID 0/1/10/5 with four SATA devices.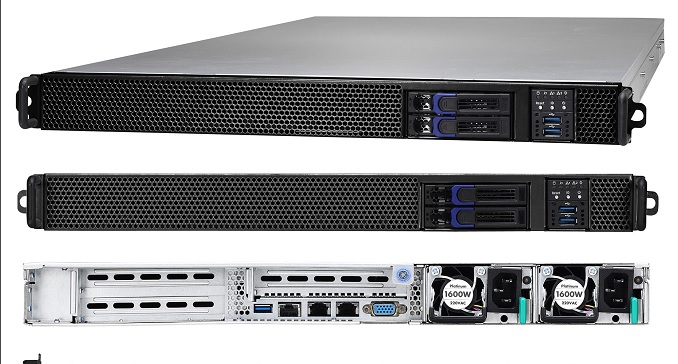 Tyan's cloud computing and storage platforms continue to grow with the addition of the TN200-B7108-X4S. This dual-socket 2U 4 node all-flash server platform will support up to 24 2.5" NVMe U.2/SATA drives, with each node controlling eight NVMe devices setup across six PCIe x4 NVMe U.2 hot-swap drive bays (front) as well as a pair of integrated 2280/22110 NVMe M.2 ports. Totaling 16 DIMMs (per blade), users can have up to 512GB in RDIMMs, or 2048GB in LRDIMM 3DS. The platform has support for 100G Omni-Path Fabric as well. When using all four blades, users have a total of eight CPU sockets, 64 DIMM slots, and 32 NVMe devices with a total of 8192 GB of RAM. Tyan believes this is "an ideal platform for High Performance Computing workloads and hyper-converged all-flash storage applications."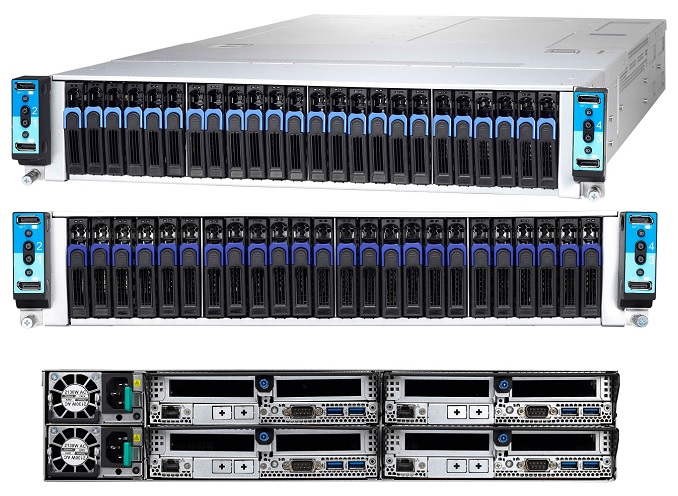 The last new product, the GT62F-B5630, is a 1U server platform designed for hybrid NVMe/SATA cache data storage. The chassis supports up to eight hot-swap NVMe U.2 drives and an OCP v2.0 LAN Mezzanine slot, which in turn supports networking speeds up to 100 Gb/s. Tyan says the single CPU socket makes it ideal for platform workloads which operate best within a single NUMA domain (since it does not have to access another processor's memory) and require large amounts of high-speed flash. For example, media streaming applications.

Tyan did not supply the information on when these will be for sale, but expect to see these soon now that the Xeon Skylake-SP family has been released.
Related Reading
Source: Tyan