AnandTech Storage Bench - The Destroyer
The Destroyer is an extremely long test replicating the access patterns of very IO-intensive desktop usage. A detailed breakdown can be found in this article. Like real-world usage and unlike our Iometer tests, the drives do get the occasional break that allows for some background garbage collection and flushing caches, but those idle times are limited to 25ms so that it doesn't take all week to run the test.
We quantify performance on this test by reporting the drive's average data throughput, a few data points about its latency, and the total energy used by the drive over the course of the test.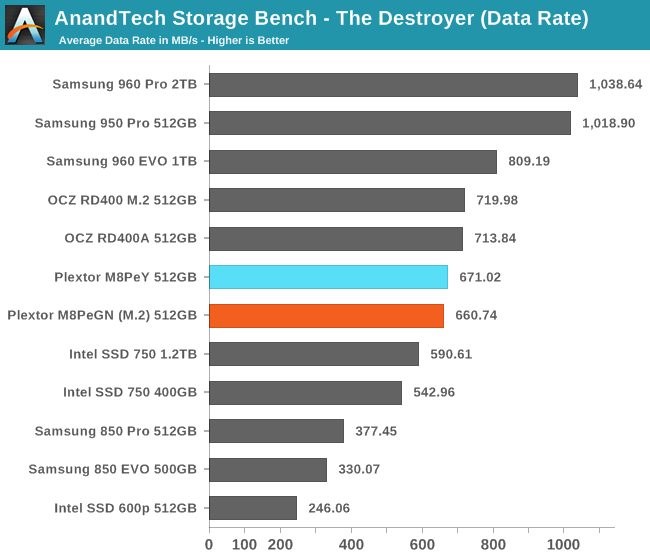 The Plextor M8Pe isn't breaking any records on The Destroyer. Its average data rate is slower than Samsung's PCIe SSDs and the OCZ RD400, but it does beat the Intel SSD 750 and is about 75% faster overall than the fastest SATA SSDs. The heatsink on the M8PeY only provides a very slight performance boost.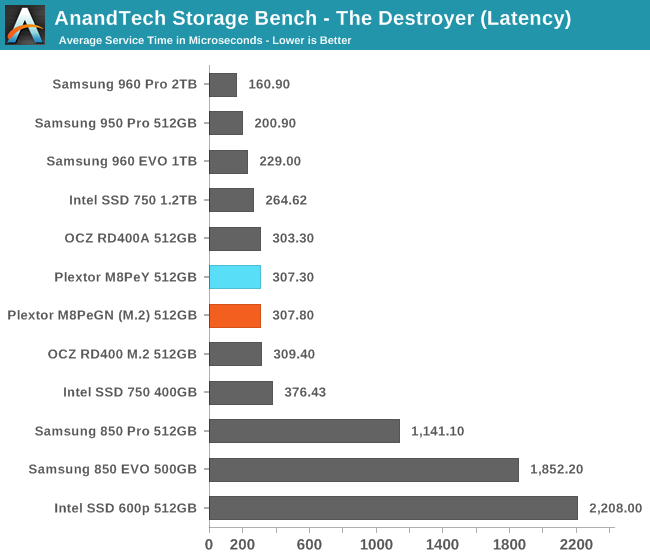 The average service times of the M8Pe are on par with the OCZ RD400 and the Intel SSD 750, and substantially worse than Samsung's PCIe SSDs. The differences are minor in comparison to the huge latency advantage they all enjoy over the best SATA SSDs (and Intel's TLC-based SSD 600p).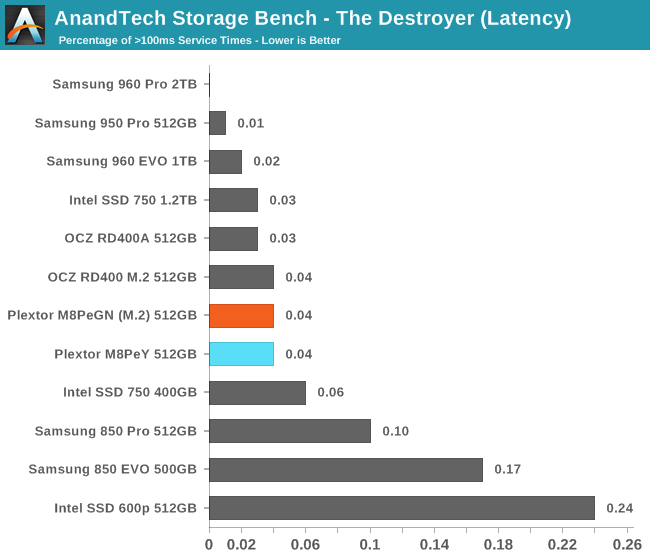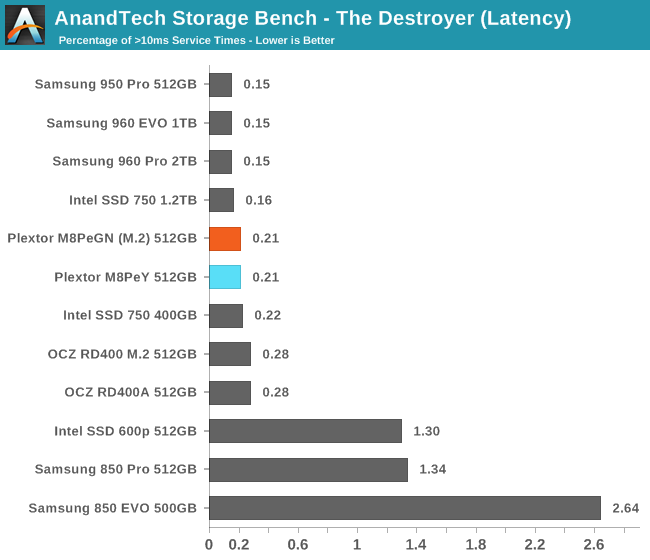 The frequency of high-latency outliers places the M8Pe in the second tier of drives. Samsung's PCIe SSDs have few or no operations take more than 100ms and the smallest percentage of operations that exceed 10ms. The M8Pe scores similarly to the Intel SSD 750 and OCZ RD400.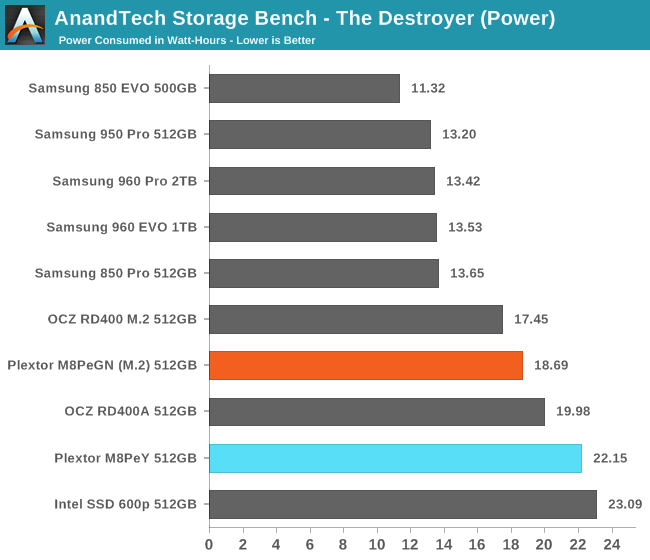 The Intel SSD 600p is the only thing keeping the M8Pe from taking last place for power consumption among M.2 PCIe SSDs. The M8Pe uses significantly more power than the OCZ RD400, which itself is more power-hungry than Samsung's SSDs.