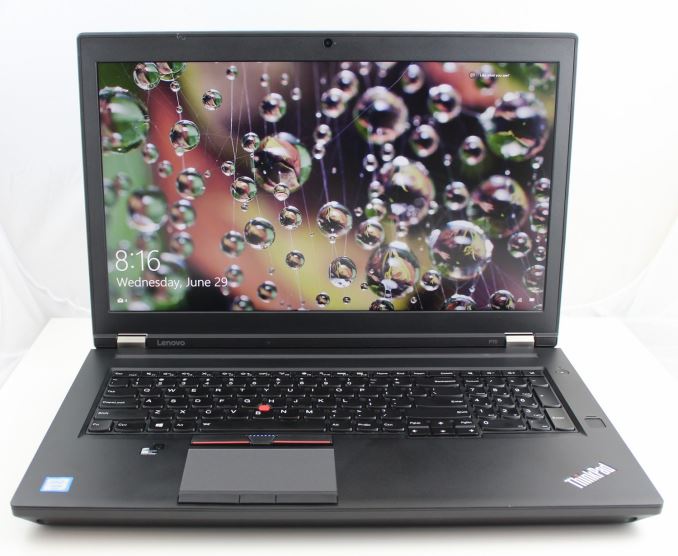 It's been almost a year now since Lenovo first announced the new P50 and P70 mobile workstations, which were 15-inch and 17-inch notebooks, respectively. The part of the announcement which likely caused the most buzz was that Intel was now going to offer their professional Xeon parts in a laptop, with the launch of the Xeon E3-1500M v5 chip. Previous to this, mobile workstations would only have the option of a consumer level processor, excluding the ability to have ECC memory, which is a staple in desktop workstations.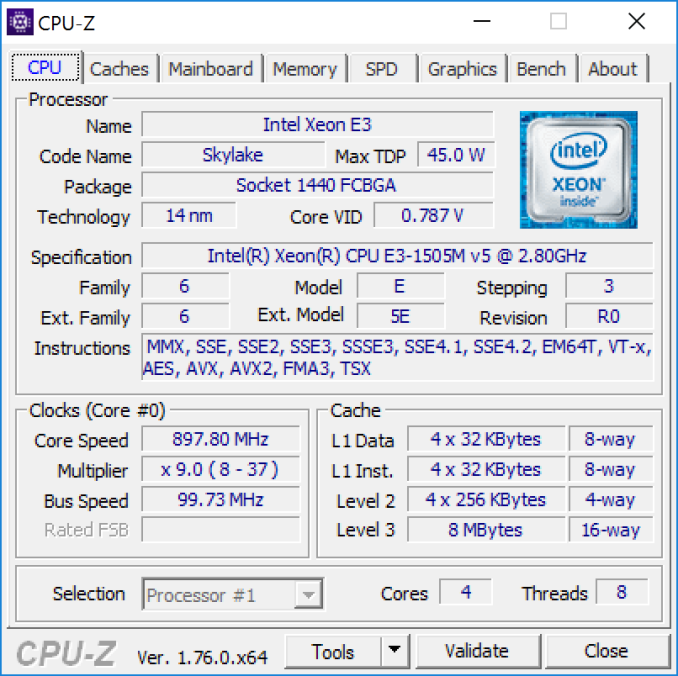 Lenovo was one of the first (if not the first) manufacturers to announce support for the mobile Xeon processors, and the ThinkPad P50 and P70 offer an option to upgrade to the Xeon E3-1500M series, in addition to the more traditional consumer level Core i7-6700HQ and Core i7-6820HQ models. With the Xeon options, Lenovo offers the Xeon E3-1505M, which is what is in the review unit, and the E3-1575M. They still have the same 8 MB of L3 cache as the higher end Core i7 parts, and add ECC memory support. Unlike some of the Xeon EP parts, there is no AVX-512 support, so other than the ECC support this is basically a higher frequency Core i7. But let's not discount the ECC support, since that is important for many workloads where workstations are the name of the game.
Looking at the ThinkPad P70 in particular, this is a 17.3-inch notebook with a lot of options on configuration. In addition to the aforementioned processor choices, there is an array of professional graphics options. The lowest performance version is the 2 GB NVIDIA Quadro M600M, and you can also get the 4 GB M3000M, 4 GB M4000M, and 8 GB M5000M. The laptop supports up to 64 GB of DDR4 memory in 4 SODIMM slots, so you can upgrade the memory after purchase. There is room for up to four storage devices, including a 1024 GB PCIe offering from Lenovo. As far as performance, the ThinkPad P70 offers the maximum on all fronts, and the only way to get more in a laptop would be to use a desktop class processor.
Lenovo ThinkPad P70
As Tested: E3-1505M, 16GB, Quadro M4000M, 512GB SSD, UHD, $3350 USD
CPU
Intel Core i7-6700HQ
Quad-Core with Hyperthreading
2.6-3.5 GHz, 6MB Cache, 45W TDP

Intel Core i7-6820HQ
Quad-Core with Hyperthreading
2.7-3.6 GHz, 8MB Cache, 45W TDP

Intel Xeon E3-1505M v5
Quad-Core with Hyperthreading
2.8-3.7 GHz, 8MB Cache, 45W TDP

Intel Xeon E3-1575M v5
Quad-Core with Hyperthreading
3.0-3.9 GHz, 8MB Cache, 45W TDP

GPU
NVIDIA Quadro M600M
384 CUDA Cores 837 - 876 (Boost) MHz
2GB 128-bit GDDR5

NVIDIA Quadro M3000M
1024 CUDA Cores 1050 MHz
4GB 256-bit GDDR5

NVIDIA Quadro M4000M
1280 CUDA Cores 1012.5 MHz
4GB 256-bit GDDR5

NVIDIA Quadro M5000M 8GB
1536 CUDA Cores 1051 MHz
8GB 256-bit GDDR5

Memory
4 SODIMM Slots, 64 GB Max, 2133 MHz, ECC Optional
Display
17.3" 1920x1080 IPS No Touch
17.3" 1920x1080 IPS with Touch
17.3" 3840x2160 IPS No Touch
Storage
Four Storage Bays
Samsung SM951 NVMe SSD up to 1TB
Up to 1TB HDD
I/O
USB 3.1 Type-C x 2 with Thunderbolt 3
USB 3.0 Type-A x 4
RJ-45 Gigabit Ethernet
Docking Connector
Headset jack
1.0MP Webcam
Optional Smart Card Reader
SDXC
HDMI
Dimensions
416 x 275.5 x 29.9-31.5 mm
16.4 x 10.8 x 1.17-1.2 inches
Weight
3.43 kg / 7.56 lbs
Battery
96 Wh, 230 W AC Adapter
Wireless
Intel 8260-AC
2x2:2 with Bluetooth 4.1 and vPro (Optional)
Sierra EM7445 LTE-A Model (Optional)
Price
$1862.10 - $5000+
Lenovo offers some excellent display choices, with the standard model coming with a 1920x1080 resolution IPS display rated for 300 nits. You can also get this same panel with touch if required. The upgraded panel is a 3840x2160 UHD IPS offering, which features X-Rite Pantone color calibration as an option. If you are doing color sensitive work, having a built-in calibration tool should make the task very simple. The review unit Lenovo sent features the UHD panel and the X-Rite calibrator, so we'll go over how it works later in the review.
Rounding out the package, the P70 offers four USB 3.0 ports, with one for charging devices, along with HDMI 1.4, mini DisplayPort 1.2, two Thunderbolt 3 ports, Gigabit Ethernet, Intel Dual Band Wireless AC-8260 with a vPro option, touch fingerprint reader, SD card reader, and even an optional Smart Card reader. As a ThinkPad, it also supports a docking connector. With that much connectivity, the ThinkPad P70 should have no issues with expandability.
For those that really need their mobile workstation to be mobile, the ThinkPad P70 also offers an optional Sierra EM7445 LTE-A wireless modem.