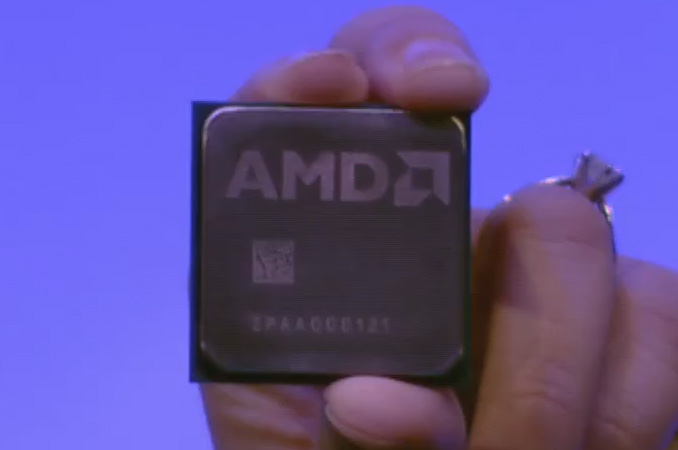 After an already packed Computex 2016 event with Radeon Polaris and Bristol Ridge/Stoney Ridge news, AMD CEO Dr. Lisa Su had one final surprise to close out the company's presentation: Zen, in the flesh.
Zen taped out earlier this year, and AMD is now working on bringing it up in their labs. To that end Dr. Su pulled out a very early engineering sample of what will be AMD's Summit Ridge CPU, an 8 core Zen-based CPU. Summit Ridge will use AMD's new AM4 socket – currently being rolled out for Bristol Ridge – making it a drop-in platform replacement.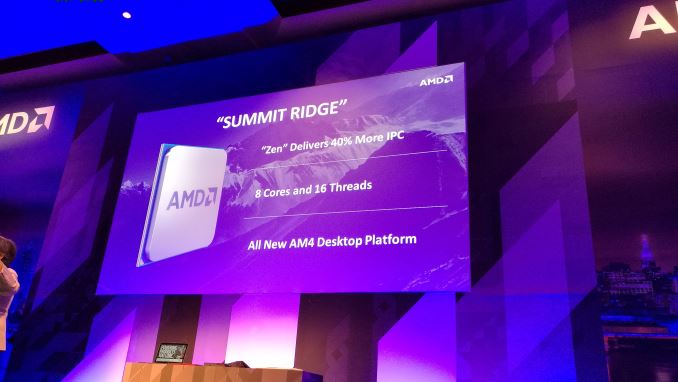 Little in the way of new details on Summit Ridge and Zen were released, but Dr. Su confirmed that AMD is still targeting a 40% IPC increase. On the development front, the chip still has some work to undergo, but AMD is to the point where they are going to start sampling their top-tier, high profile customers with engineering samples here in a few weeks. Wider sampling to their larger OEM base will in turn take place in Q3 of this year. AMD has not mentioned a retail product date, but keep in mind there's a fairly significant lag time between OEM sampling and retail products.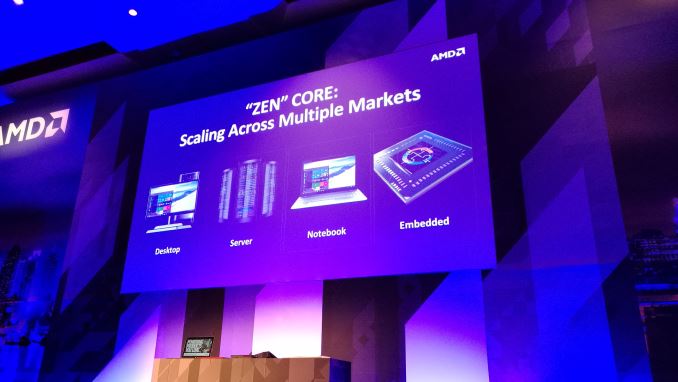 Finally, Dr. Su also reiterated that Zen will be the basis of a range of products for AMD. Along with the desktop CPU, AMD will be using Zen as the basis of their next, 8th generation APU. And further down the line it will be appearing in server products and embedded products as well.