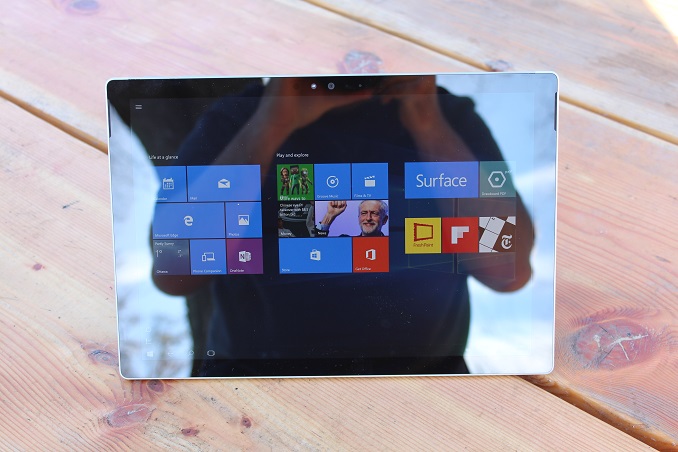 Today Microsoft started rolling out their first big update to Windows 10. When Windows 10 first launched in July, there was a commitment to moving Windows from optional updates to Windows as a Service, with constant, continuous feature updates and fixes. We've seen quite a few of the fixes already in the cumulative updates pushed out over the last few months, and today brings the first big update to the Core OS itself.
Much of this update is focused on speed and polish, with many of the business features that were initially promised being rolled out now. The update process itself is more like how the Insider Builds are rolled out, and people that see the update happening will get the same style of update as the initial Windows 10 rollout, rather than just a typical Windows Update style reboot.
On the end user side, the changes are subtle, but numerous. All of these changes have been rolled out to the Windows Insiders over the last couple of months, so there are no real surprises here. But they are certainly welcome.
One annoyance with Windows 10 when it first debuted was that any time you right-click somewhere in the system, you would get a completely different context menu depending on where you did the action. It was not a huge issue, but it certainly was jarring and make the system look less than polished. With this update, Microsoft has now moved to one style of context menu across all locations. It's a small but welcome change, and makes the operating system feel more coherent.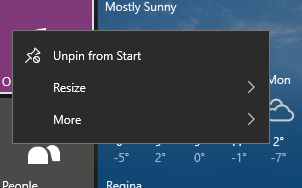 Start Menu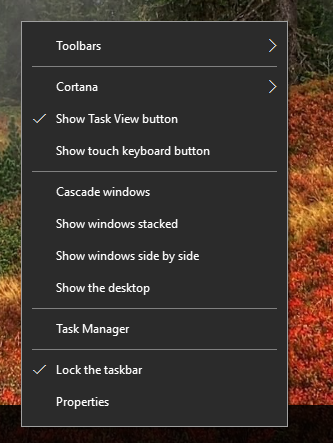 Task Bar
Microsoft's new browser has picked up some new features that somehow missed the cut on the initial launch. You can now do basic tasks like right click a file and Save As, which is so basic of a task that it really points to how new Edge really is. Microsoft has also enabled Tab previews, so if you hover over one of your tabs, a small window will pop up showing you what's on that page. It's very useful if you have a lot of tabs open. I've also found Edge to be more stable than before, although it is still not perfect. One key feature that is not part of this update is the promised extensions model, and that has been moved to 2016 for now. This is very much necessary to give Edge any sort of chance against the extensibility of Chrome and Firefox, so hopefully this gets bumped up on the priority list.

Cortana also gains the ability to understand written notes using a stylus. Cortana has also had her market expand to include Japan, Australia, Canadian English, and India in English, with a customized experience for each culture.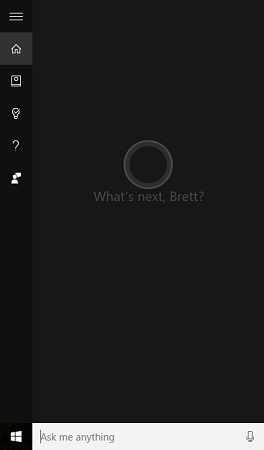 Now in Canada!
Skype is now offered with standalone Universal Windows Apps for text, video, and phone. People who prefer to use the monolithic Skype will still have that option, but Microsoft is trying to emulate the more simplistic single use app model that has been successful on iOS with iMessage and FaceTime, as well as Google Hangouts. This is still in the consumer preview stage, but it is an important part of their strategy to get a proper Skype client across all of their platforms. For those interested in kicking the tires on this, I would suggest checking out the Skype blog for details.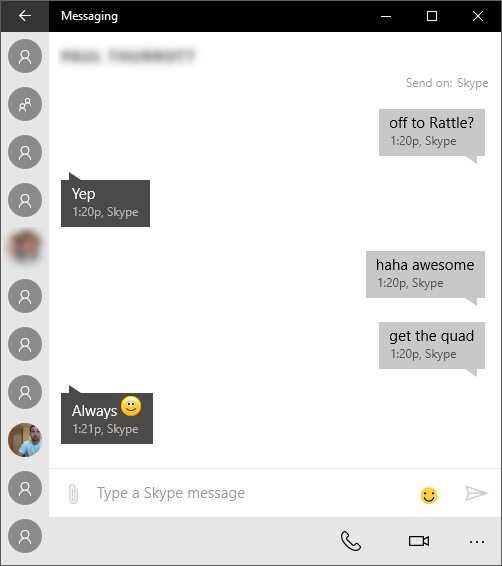 The Start Menu also gets some tweaks, with the ability to add more tiles. This should help a lot with issues I had on the Surface Tablets with their 3:2 aspect ratio when using them in Tablet Mode. I found a lot of wasted width on the Start screen, and this should help a lot. It gives you the ability to add a fourth medium tile to a column, meaning you can now have two Large tiles on the same row. In addition, the theme can now be chosen automatically from the background picture, and you can do more customization of the colors.
Most of the changes are small, but should lead to a better experience. The bigger changes are going to affect business users, who now get access to some of the cool features for Windows 10 in the business world. Windows Update for Business is now available to control and manage updates within a company, and Windows Store for Business is a more powerful store which will let businesses manage which apps are available to employees, be a home to custom line of business apps, and connect them with management solutions.
For device management, today's update brings Mobile Device Management (MDM) to the entire range of Windows 10 devices, including PCs, tablets, phones, and IoT. For businesses with more complex management, that will of course continue to work as well.
Companies can now leverage Azure Active Directory to join devices to the Azure based domain. For large, diverse operations, this can cut down on a lot of the complexity with having to create and manage a domain, and being that it's a cloud service, connectivity should be much simpler.
Not available yet, but coming soon, is Enterprise Data Protection, which will allow enterprises to manage and maintain control of data, even if it leaves their hands, and allow a more granular approach to separating corporate and consumer data.
For anyone already on the Insider Program, this update came as 10586 a little while ago, and Windows is now at version 1511, which is November 2015, and future updates should continue this format. There are a lot of little changes brought about, and those that want to update right away should just be able to check with Windows Update for a download.
Source: Windows Blog