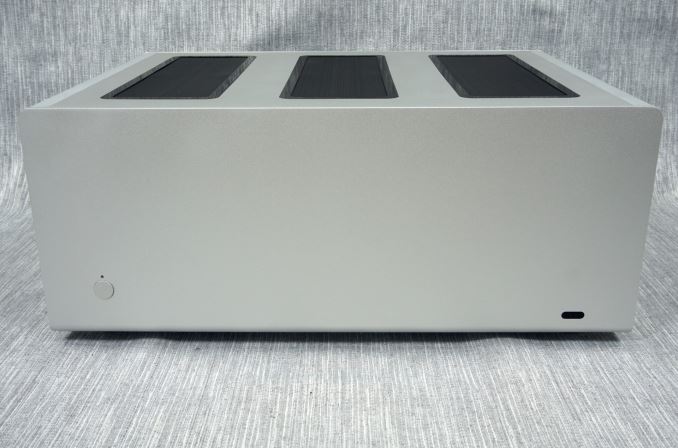 Introduction
Today we are getting acquainted with a relatively new manufacturer of advanced PC cases, Streacom. The company originates and has its head office set up in Holland, although their manufacturing base is based at, as always, China. For the past few years, the company was focused entirely on premium SFF and passively cooled cases, always made from aluminum. Today we are having a look at their first attempt to diversify a little, the F12C case, which measures in at 44cm long by 18.4cm high, despite looking large in some of these pictures.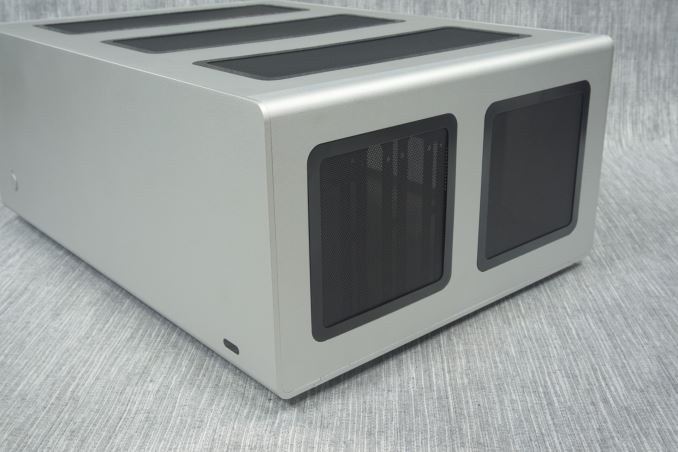 The F12C is a desktop case made out of premium grade aluminum, but it neither is a SFF-class product nor passively cooled. It is a premium HTPC case with advanced cooling capabilities and capable of housing up to even Extended ATX motherboards and any ATX PSU. Furthermore, the company is boasting a new and unique mounting system, allowing free choice of where and how internal drives and fans are going to be installed, such as here: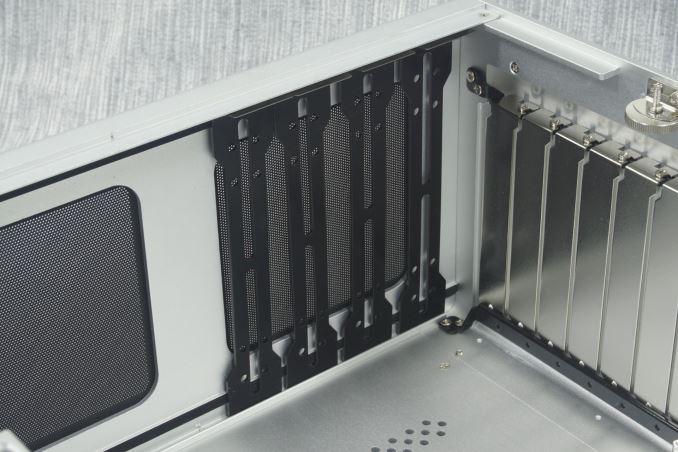 On paper, it sounds as if Streacom designed the perfect modular internal configuration and did so for an HTPC case. We are going to thoroughly examine Streacom's latest and greatest creation in this review.
Streacom F12C
Motherboard Size
ATX, Micro-ATX, Mini-ITX
Drive Bays
External
-
Internal
Up to 12 × 3.5" (ITX motherboard)
Up to 24 × 2.5" (ITX motherboard)
Cooling
Front
-
Rear
-
Top

Variable fans number and sizes (depends on system configuration)

Sides
Variable fans number and sizes (depends on system configuration)
Bottom
-
Radiator Support
Front
-
Rear
-
Top
-
Sides
Variable up to 240 mm (depends on system configuration)
Bottom
-
I/O Port
None
Power Supply Size
ATX
Clearances
HSF
135 mm
PSU
-
GPU
305 mm
Dimensions
184 mm × 440 mm × 320 mm
7.24 in × 17.32 in × 12.6 in
Prominent Features
· Premium Grade (6063) All Aluminium Chassis
· Remote Control: FLirc or IRRC Solution (Not Included)
· Unique Fan/Drive mounting system
Price
£167 ex VAT (UK. Equivalent to about $300 at the time of this review)
Packaging & Bundle
Streacom supplies the F12C Aluminum case in a relatively small but very sturdy cardboard box. The artwork is minimal and essentially reduced to just the company logo. There are no pictures of the case or any information about it printed on the packaging. Inside the box, the lightweight case is very well protected between two thick polyethylene foam slabs.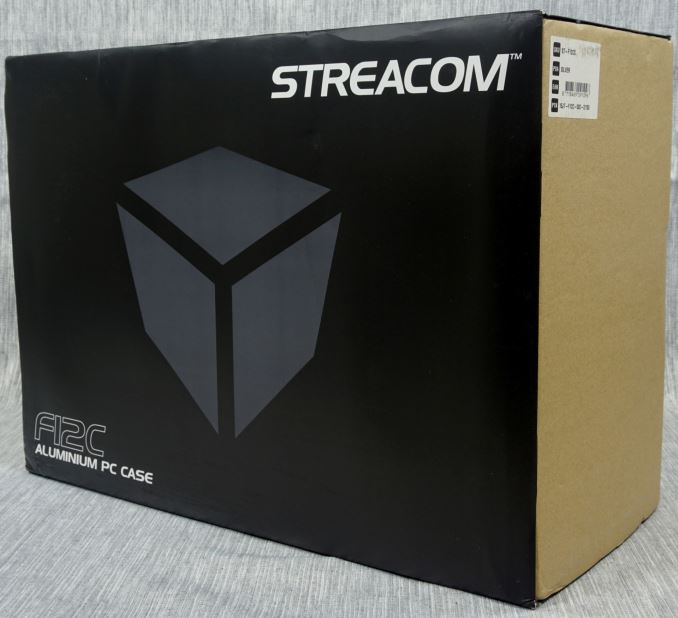 We received one of the first samples Streacom had to offer and thus, unfortunately, we cannot comment on the bundled items, simply because we received none. We received just the case, without a manual or even the necessary screws. Retail samples of course should ship with the necessary hardware.