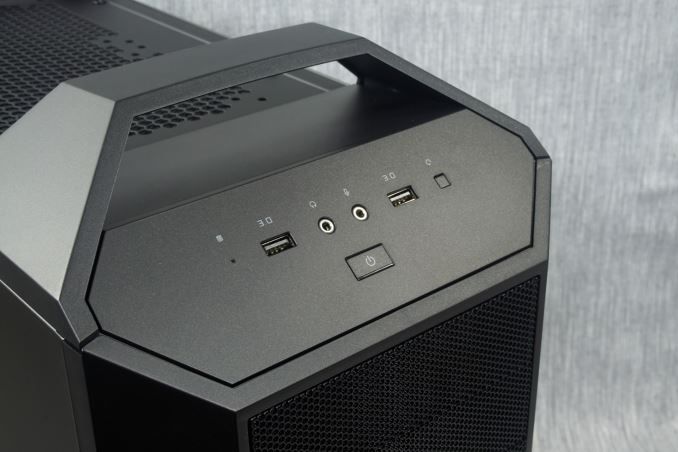 Introduction
Cooler Master is a very familiar brand name amongst enthusiasts. The company started off as a manufacturer of PC cooling solutions and quickly diversified towards cases and power supply units, to which they owe much of their current reputation. Today, the company enjoys global recognition and produces dozens of products, but they never cease to update and upgrade their catalogues either. In recent shows they had discussed that in previous years their vision was perhaps a little unfocused, and at the time they were taking in comments from users and media as well as determining their overall direction, platform and portfolio in the second half of the decade. Today we are having a look at their latest creation, the MasterCase 5 - part of their refocus towards a more 'make-your-own' product philosophy, which also formed part of their Computex demonstration platform around the slogan 'Make It Yours.'
Although the MasterCase 5 externally looks like just a tower case, Cooler Master is actually taking a huge bet with this product. This is their first case featuring the "FreeForm Modular System". Much like its name suggests, the company's aspiration is to make this the first truly modular case ever. Some extra parts and accessories were released alongside with the case but Cooler Master claims that many more are going to follow. We are having a thorough look at this new, unique design and some of its available extra accessories in this review.
CoolerMaster MasterCase 5
Motherboard Size
ATX, Micro-ATX, Mini-ITX
Drive Bays
External
2 × 5.25"
Internal
2 × 3.5" (internal drive cages)
2 × 2.5" (System Area) or
2 × 2.5" (Rear of motherboard tray)
Cooling
Front
3 × 140 mm or 3 × 120 mm (1 × 140 mm included)
Rear
1 × 120 mm or 140 mm (140 mm included)
Top
2 × 120 mm or 140 mm (none included)
HDD
-
Bottom
-
Radiator Support
Front
240/280 mm radiator, up to 40mm thickness without fan
Rear
Up to 140 mm
Top
-
Side
-
Bottom
-
I/O Port
2× USB 3.0, 0× USB 2.0, 1× Headphone, 1× Mic
Power Supply Size
ATX
Clearances
HSF
190 mm
PSU
-
GPU
410 mm (<295 mm if a HDD cage is installed)
Dimensions
512 mm × 235 mm × 548 mm
20.16 in × 9.25 in × 21.57 in
Prominent Features
· Dual Chamber Design
· Slip-and-clip SSD pockets
· Free Form Modular System for unparalleled flexibility
Price
$110 + Shipping (no accessories)
Packaging & Bundle
We received the MasterCase 5 in a large, sturdy cardboard box. The artwork is simple, based on a dark theme and focused on pictures of the case itself. Inside the box, the case is well secured between thick Styrofoam slabs and wrapped in a soft nylon bag. The packaging ought to offer more than sufficient protection during shipping.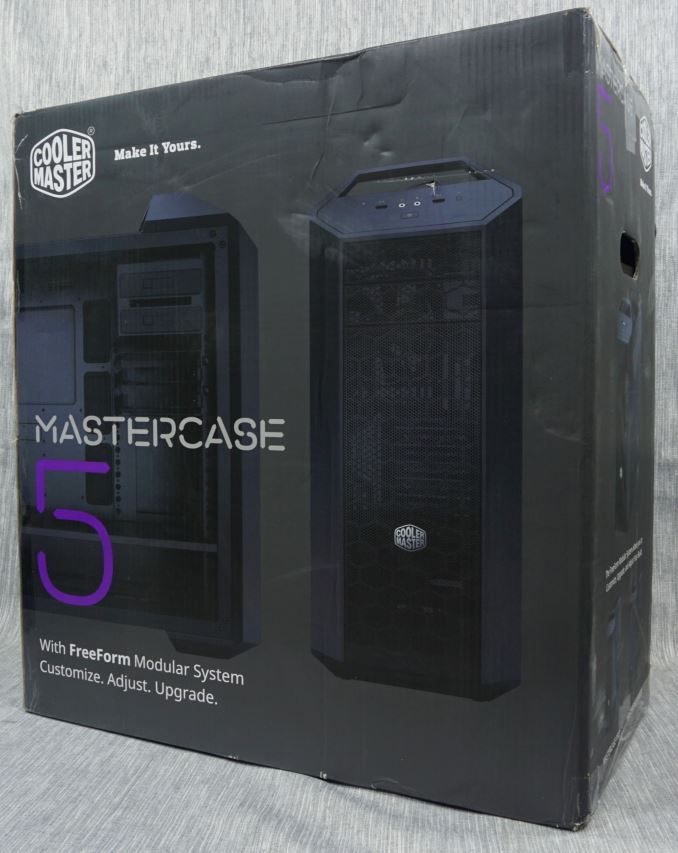 The bundle of the MasterCase 5 is very simple and straightforward. Still, it comes well presented in a compartmentalized small cardboard box. The bundle consists of a basic manual, an extra mounting bracket for a fan, several simple black cable ties, two black Molex to 3-pin fan adapters and the necessary mounting screws and hardware. With the exception of the motherboard's standoffs, all of the screws are black.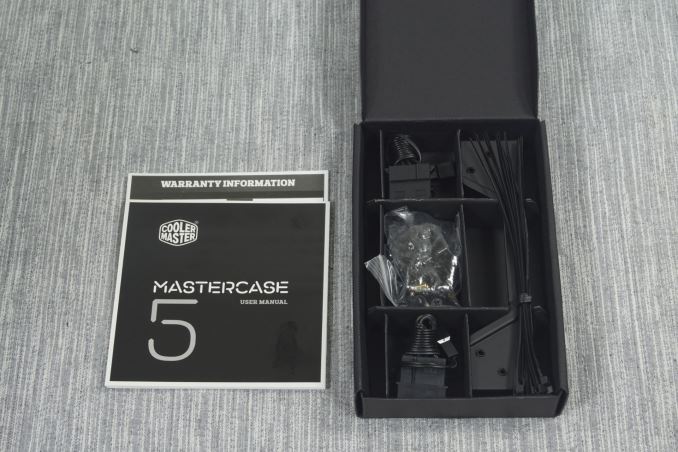 Accessories
The modular nature of the MasterCase 5 is supposed to allow upgrades and changes. Some of them are offered in the form of aftermarket accessories that can be purchased separately when needed. There are only a few accessories available right now but, we are told, more will become available in the future as the "modular case" trend picks up. Cooler Master supplied us with all of the accessories currently available for the MasterCase 5 and we are having a quick look through them.
The most basic accessory is that of an extra 2.5" drive bracket. Two come with the case, but the MasterCase 5 actually has four 2.5" bracket slots (two in the system area, two at the rear of the motherboard tray). Cooler Master offers extra brackets for those that want to populate more than two of these slots.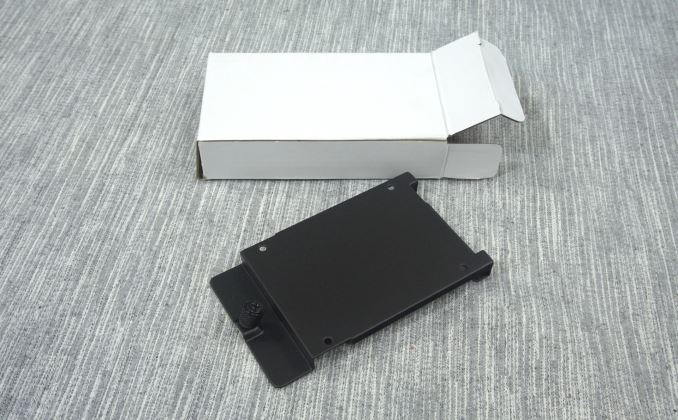 Perhaps the most obvious accessory for such a case would be the extra HDD/SSD drive cages. Cooler Master offers them in two variants, one for two drives and one for three drives. They come complete with their drive trays and extra mounting screws. The trays can hold either 3.5" or 2.5" devices.
Two accessories are available only for the MasterCase 5, as they are standard with the MasterCase Pro 5. These are the top mesh cover and the windowed side panel.
The windowed side panel is just what its name suggests - a windowed right side panel for those that would like to display their system. The black stripe that covers the PSU compartment area can be removed if desired.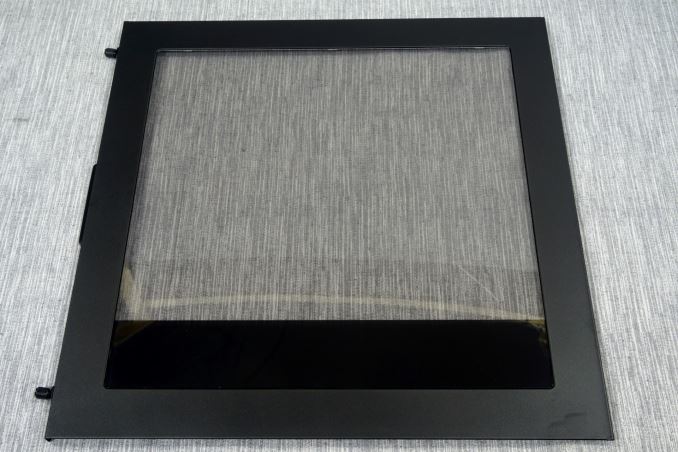 The top mesh cover replaces the straight metallic cover of the MasterCase 5. It is more than just an aesthetic upgrade, as it comes alongside a deep bracket/mount that allows for the installation of a liquid cooling radiator at the top of the case.