Display
Smartphone displays have rapidly improved at every single price point. Inexpensive smartphones often compromised on display quality, which ended up hurting much of the overall experience. However, even inexpensive smartphones now ship with IPS displays and high enough resolutions to render text without overwhelming aliasing.
The Lumia 640 has a 5" 1280x720 IPS display. At 294 pixels per inch, it's fairly sharp for a phone of this price. It's obviously not some 2560x1440 flagship phone, but I never felt like text appeared fuzzy or highly aliased. To evaluated the aspects of display quality beyond what you'll see on a spec sheet we turn to our standard smartphone display tests. As always, measurements are performed with X-Rite's i1Pro 2 spectrophotometer and SpectraCal's CalMAN 5 software, with the exception of contrast measurements which are done with an i1Display Pro colorimeter.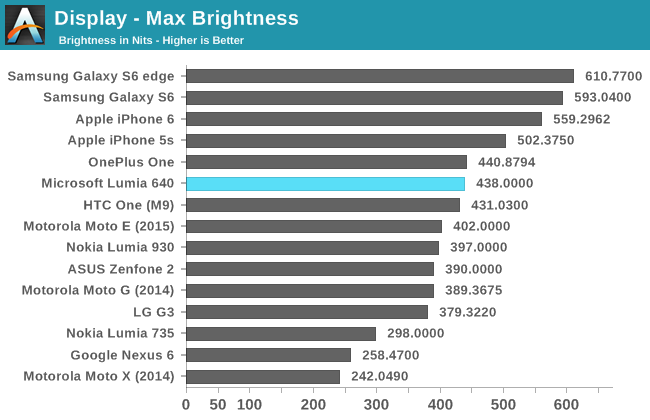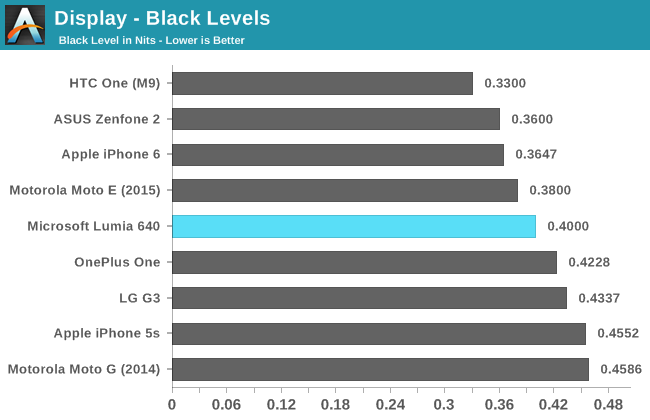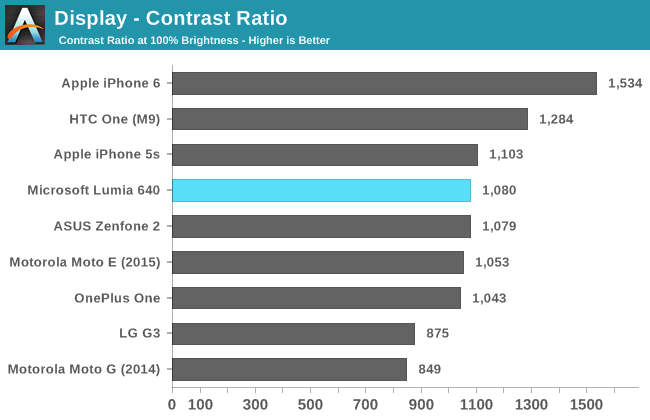 437 nits is a fairly good result for peak brightness. It's not quite as high as the 500 and 600nit displays that you'll see on flagship phones, but it's noticeably higher than many other devices at this price point. The contrast is also pretty good. While the black level isn't even close to the lowest we've seen, when you consider that many devices use CABC to cheat on contrast it's actually a relatively good result.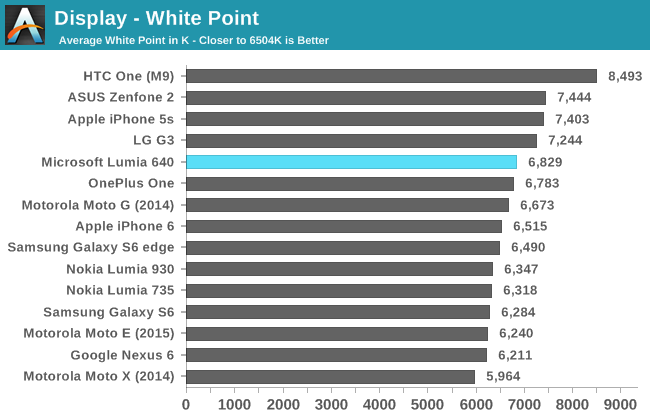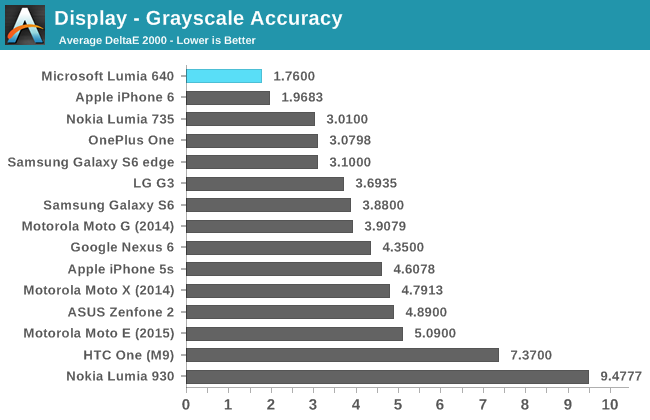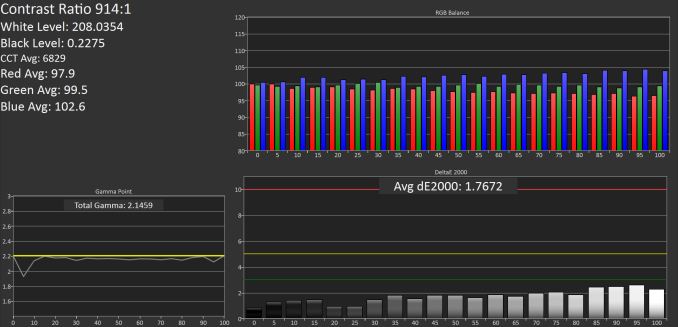 The greyscale results on the Lumia 640 are exceptional. RGB balance is great at every shade of grey, with only a very slight shift toward blue. All of the errors will only be visible if you compare static images with a reference monitor. There's not much more to be said, as the greyscale accuracy on this display is essentially perfect.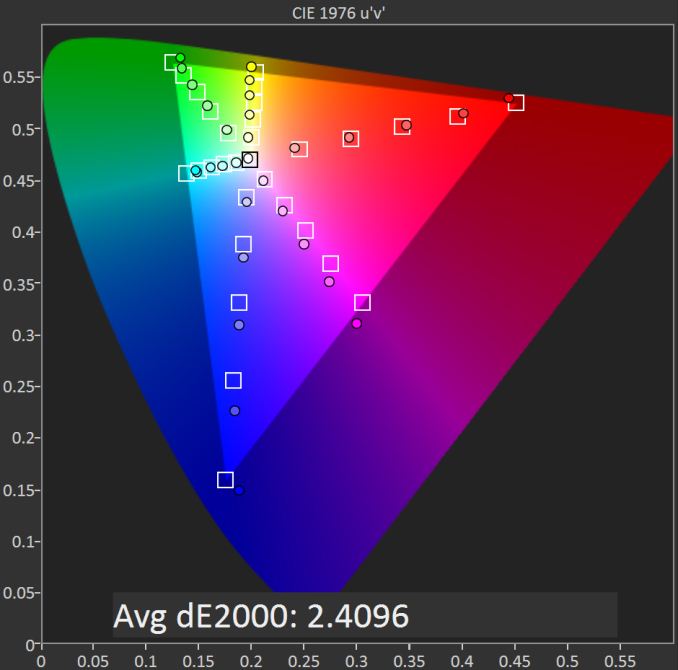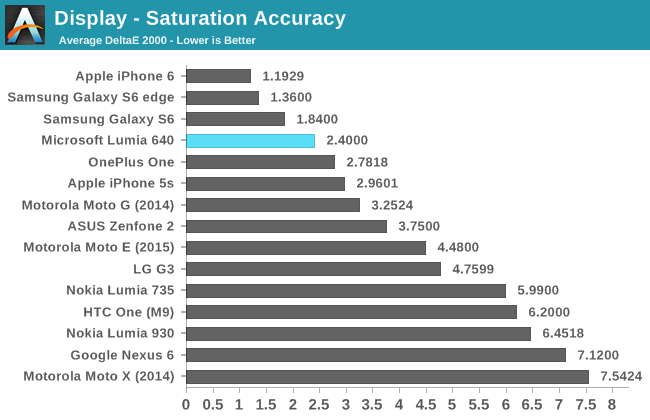 The next test examines saturations of primary and secondary colors on the display in increments of 20%. In this test the Lumia 640 does very well. There are definitely some issues with blue and magenta, and the fact that cyan maxes out at 80% saturation, but the overall accuracy is very good.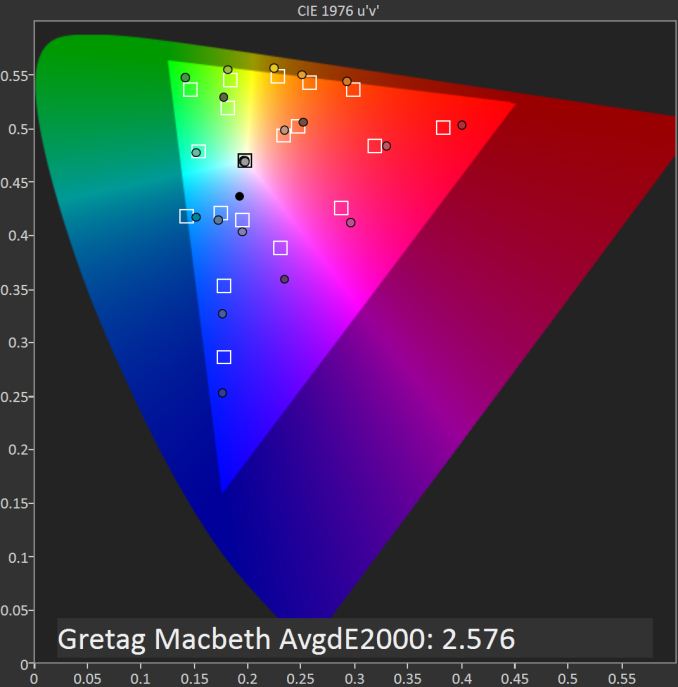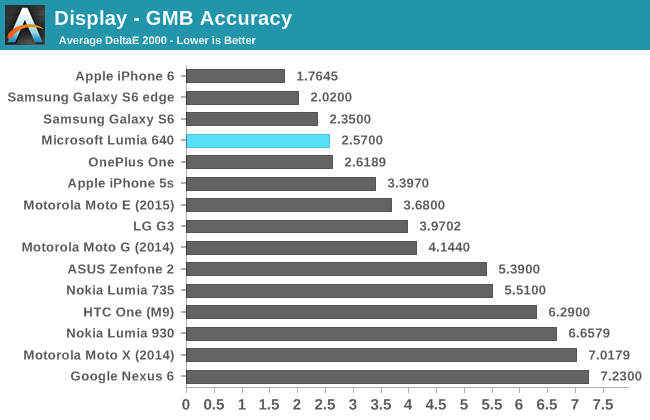 The final display benchmark is the Gretag MacBeth ColorChecker test. This test examines colors that are commonly found in the real world, and it's the best benchmark of display color rendition. A display can hit its saturation targets accurately but fail to reproduce these color mixtures properly.
Fortunately, the Lumia 640 suffers from no such issues. Most of the colors are reproduced with a high degree of accuracy, with the big errors being in shades of blue. Skin tones are very well reproduced, which is something I've seen other devices struggling with in recent reviews.
Overall, the Lumia 640's display is very good, and I would go as far as to say that it's one of the best displays on a phone at this price point. It performs well in every category, from brightness, to contrast, to color accuracy, and the resolution is high enough to keep everything looking fairly sharp. I think Lumia 640 users will be very happy with the display on their phone.