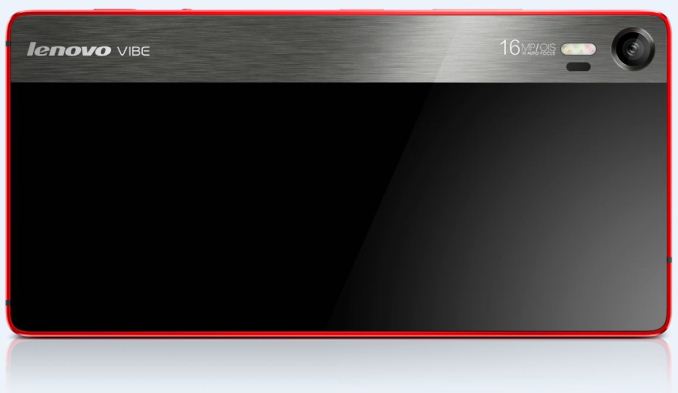 As part of our booth tour at Lenovo during Mobile World Congress, on display was the recently announced Lenovo VIBE Shot and we managed to get some hands-on time. The VIBE Shot is described by Lenovo as a '2-in-1 camera smartphone' attempting to bridge a gap between smartphones and point-and-click cameras. The device attempts this by placing buttons on the sides of the smartphone similar to how a point-and-click would do so, as well as having a full-frame 16:9 16MP low light sensor and a tri-color flash.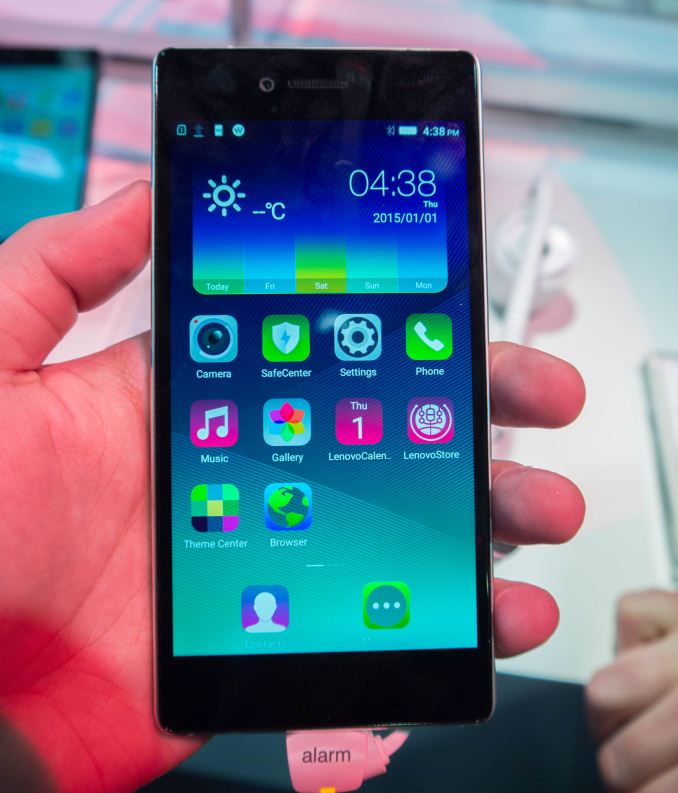 The 5-inch full HD device includes optical image stabilization as well as providing simple and pro modes with a button adjustment on the top. Simple mode is equivalent to the auto mode on most cameras, whereas the pro-mode offers manual adjustments such as exposure, white balance, focus mode, saturation and more. Hardware under the hood includes an eight-core Snapdragon 615 (A57/A57) at a 1.7 GHz peak on the fast cluster with 3GB DRAM and 32GB of internal storage.

Battery capacity comes in at 2900 mAh, with LTE Cat-4 and Android 5.0. The device will be offered in a dual Nano-SIM arrangement, weighs 145g and comes in at 7.3mm thin. Storage is expandable, with guaranteed support of up to 128GB via a microSD.

The phone felt pretty solid in hand, and the thinness is remarkable. What wasn't remarkable was the aluminium band on the back along the camera side, as it attracted fingerprints. The display unit had seen a lot of use, and it was quite hard to clean it.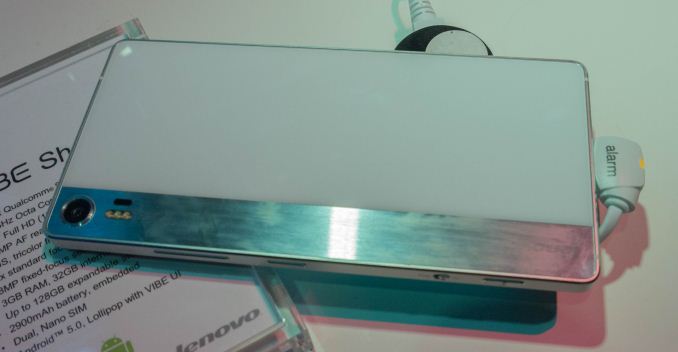 The VIBE Shot will be available in red, white and grey, and come to Lenovo's regular markets in June starting at $349.