Lenovo has had a slew of announcements at CES already, but none of the previously announced devices can really compare to the portability of the new LaVie line of notebooks. Lenovo has crafted an Ultraportable series which starts with the 1.72 lb (780 grams) LaVie HZ550, and also includes the LaVie HZ750 convertible PC, which comes in at 2.04 lbs (925 grams) which Lenovo claims makes them the lightest PCs in the world. The LaVie line is the result of the NECP joint venture with NEC, which began in 2011, and this is the first time NECP devices have been offered outside of Japan.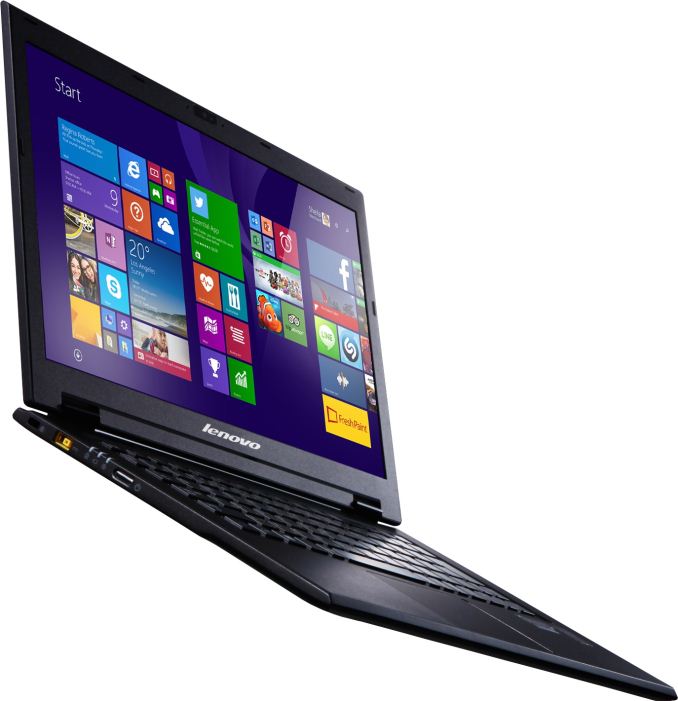 The devices come in at a thin 16.9 mm z-depth, and are made from a super light Magnesium-Lithium alloy case. Both are powered by Intel's 5th Generation Core processors, with the i5 being offered in the HZ550, and the i7 available in the HZ750. The HZ550 is more of a traditional clamshell notebook, with a hinge offering 180 degrees of movement to let it sit flat on the table. The 13.3 inch display offers WQHD resolution and an anti-glare coating. 4 GB of memory is the only option in the HZ550, and it comes equipped with a 29.6 Wh battery. Moving up to the HZ750 grants a WQHD or FHD touch screen, and a six cell 44.4 Wh battery along with an optional 8 GB of memory. The HZ750 also offers the Yoga style 360 degree hinge.
Both models will be available in the US in May starting around $1299 and $1499 depending on the model.
Source: Lenovo