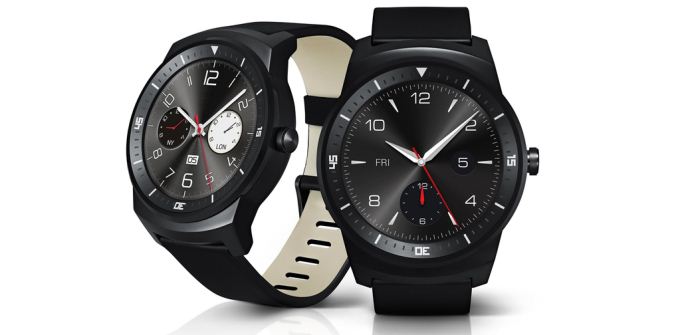 It looks like LG really isn't keen on waiting for IFA to reveal some of its new products. Yesterday we detailed the announcement of the LG G3 Stylus, and today LG is giving a sneak peak at its first smartwatch with a round face. It's called the LG G Watch R, and as you may have guessed, the R stands for round.
At its core, the G Watch R is basically the same device as the original G Watch. It uses Qualcomm's APQ8026 quad Cortex-A7 part running at 1.2GHz, paired with an Adreno 305 and 512MB of RAM plus 4GB of NAND. It also retains the G Watch's IP67 rating for submersion in water up to 1 meter deep for 30 minutes. The battery receives a small 10mAh bump from 400mAh to 410mAh. A heart rate monitor has been added, taking away one of Samsung's points of differentiation with their Gear Live smartwatch.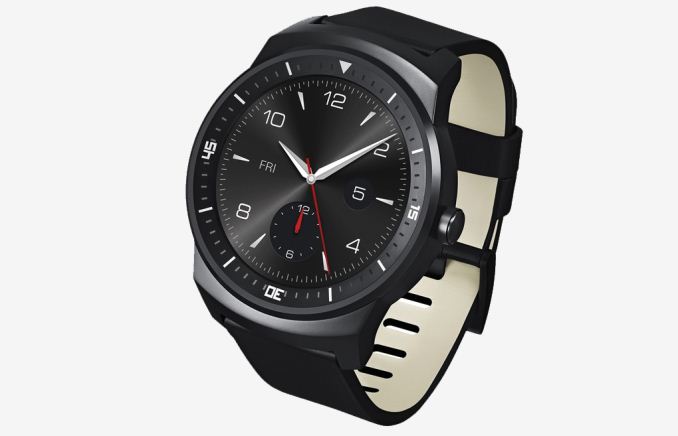 The real changes come with the display and the build. The original G Watch has a square display. The G Watch R sports a 1.3" plastic OLED (P-OLED) display with a 320x320 resolution (which likely means the vertical and horizontal resolution at the watch's widest points in those directions) that takes up 100% of the watch face. This contrasts with the yet to be released Moto 360 which has a 1.5" rounded display but has a segment at the bottom which isn't part of the usable display area. The display is surrounded by a stainless steel bezel and frame, and comes with a leather strap.
The G Watch R is the first smartwatch I've seen that really looks like a traditional analog watch. The Moto 360 is definitely up there with it, but for me the gap in the display on the Moto 360 takes away from it significantly.
LG says that the G Watch R will be available in Q4 of this year. There's no word on pricing but it'll likely be higher than the standard G Watch which currently sells for $229. More details about the G Watch R will be revealed soon at IFA Berlin.
Source: LG via Android Police